Our Verify team works to stop the spread of fake news on the internet and get you the truth.
A viewer asked us to check out a post that says loan borrowers ripped off by Navient and Sallie Mae, companies that provide federal student loans, are now approved to have student loans removed with a new 2019 forgiveness program.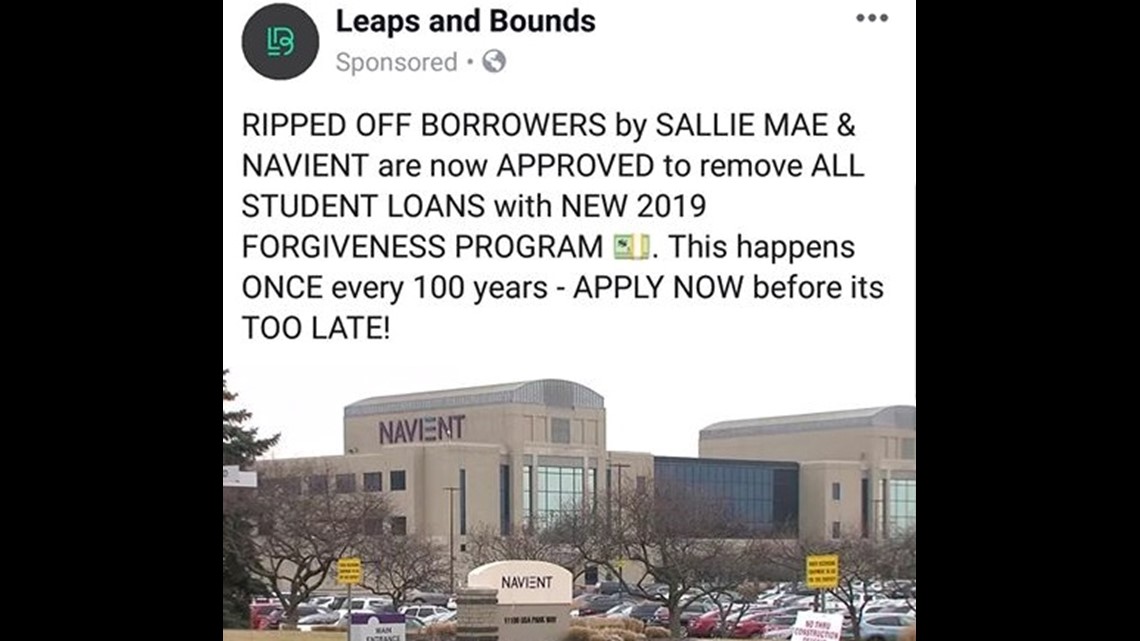 But is this offer actually legit?
Our Verify researchers first reached out to a Navient spokesperson that told us they are not associated with this claim and the offer appears to be a hoax offer similar to others they've seen before.
Borrowers could qualify for special programs related to repayment options, click here for more.
We then went to the Department of Education who confirmed there's no new 2019 student loan forgiveness program that just wipes away loans owed to Navient or Sallie Mae.
But there are certain situations where you can qualify for federal student loans, according to the Federal Student Aid website.
Like if you are employed by a government or not-for-profit organization, you may be able to receive loan forgiveness under the Public Service Loan Forgiveness Program.
With the Teacher Loan Forgiveness, you can receive a student loan forgiveness if you teach full-time for five complete and consecutive academic years in a low-income school or educational service agency, and meet other qualifications, you may be eligible for forgiveness of up to $17,500.
And if the school you attended closes while you're enrolled or soon after you withdraw, you may be eligible for discharge of your federal student loan.
For the complete list of types of student loan forgiveness, cancellation or discharge and to apply, click here.
So we can verify, this 2019 student loan forgiveness program offer is not legit.