WASHINGTON — What does it take to dream? It might take some 50 singers and musicians who entered the United States as children, or Dreamers – recipients of Deferred Action for Childhood Arrivals or DACA.
Entertainment attorney Doug Davis spoke with WUSA9 Digital Executive Editor and Journalist Saliqa A. Khan on what it takes to dream of making a true impact.
"American Dreamers: Voices of Hope, Music of Freedom" studio album – with more than 50 singers and musicians -- was a collaborative effort between executive producers Doug Davis, Kabir Sehgal and the John Daversa Big Band. It was released on Sept. 21, 2018.
Davis is no stranger to philanthropic efforts.
He's been a proponent of finding a cure to cancer – something he fought and beat himself as a cancer survivor. He has raised much money for those efforts. But it's a big and long-lasting fight, "throwing money into ocean for cancer," as he puts it.
Davis said he wanted to pour his efforts into something with a "more granular return – really helping," people.
Enter Seghal. Davis and he met in the fall of 2017. The pair joined forces with Deversa to figure out a project, and that project was "American Dreamers: Voices of Hope, Music of Freedom."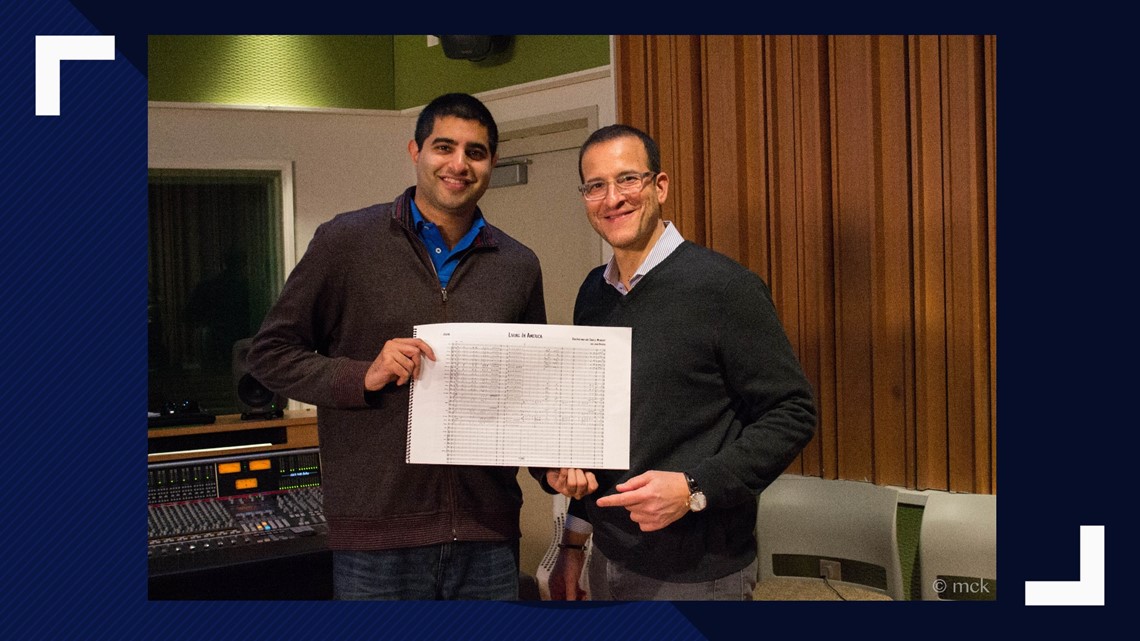 Davis said his inspiration behind project was trying to have an impact, "immersing myself with people trying to help." It's what he says, "made it the most rewarding work."
He said he uses "music as a vessel to carry a cause further with me."
And he would know. Davis comes from a musical background. His father is the legendary music producer and executive Clive Davis – known for music icons like the late Whitney Houston, Barry Manilow, Alicia Keys, Christina Aguilera and Kelly Clarkson, to name a few – and the man whose resume put mildly, as a music executive, includes Columbia Records, Arista, J Records and Sony music.
In our conversation, Doug Davis referenced the 1985 Grammy award-winning cover version of Rod Steward's "That's What Friends Are For" by Dionne Warwick, Elton John, Gladys Knight and Stevie Wonder.
The hit record was released as a charity single, raising millions for AIDS research and prevention. In 1990, the song's namesake grew into a benefit that raised money for Arista Foundation, which distributed the proceeds to various AIDS organizations – to help with the education, awareness and research for the then-epidemic of the HIV/AIDS.
That was the seed of music used to help launch a cause. It's what Doug Davis said he hopes to see this record, and its artists grow to do with DACA -- to change the current narrative of Dreamers, that they, "are criminals and all bad, (and instead to) show people they are patriotic, change makers (and) they are honest (and) hardworking."
Doug Davis also wants to help them financially though the proceeds of this project.
The fee is, "to request that we consider granting or renewing deferred action, on a case-by-case basis," according to the USCIS' website.
It's money that many Dreamers, including many of the artists on the album, simply don't have just be considered for the DACA program.
Doug Davis is hoping to effect change for many of the Dreamers who, "couldn't even make a dent in that amount." Proceeds from the work are aimed at helping these Dreamers, Doug Davis said.
So how did he find some of these Dreamers?
"Twitter," Doug Davis explained.
Although social media helped, Doug Davis, Sehgal and Daversa also worked with several nonprofit immigrant organizations such as United We Dream, FWD.us, and National Immigration Forum to find Dreamers who could play musical instruments and would be willing to participate in the project.
There was little fanfare when they recorded the project. Doug Davis said they met during a campus break at a university in Florida to use the recording facilities and equipment there and bring the artists to them.
There was a "tremendous amount of emotion – all of them people overcoming adversity," Davis said.
Take a listen to the project and you'll hear the voices and music of Saba, a singer brought to the US from Pakistan at age 11. She's now a doctoral candidate in Texas.
Or Caliph, a Dreamer from Senegal, who came to this country at 7, but can't attend a university he received a scholarship to because of his status.
Juan Carlos, a Dreamer from Mexico, is a self-taught organ player who came to the US at 8 years old, and the stories go on.
The project was something Davis said he, "used to help me move with purpose." It serves a purpose for the Dreamers who were part of it, too.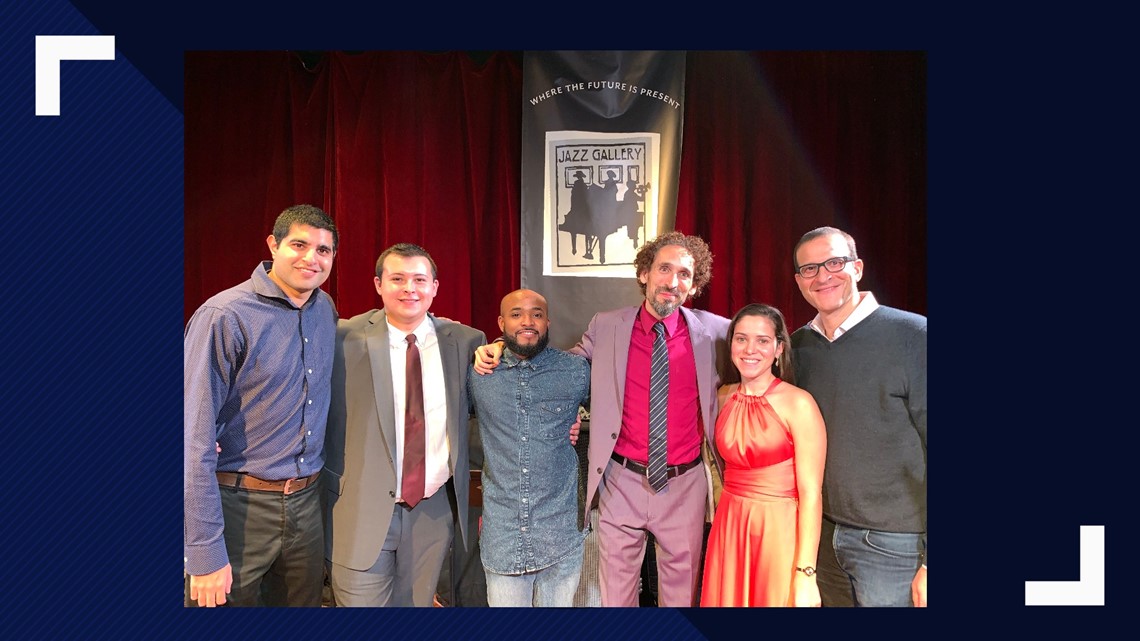 Some of them have been afraid to come forward, intimidated to step into the spotlight. Doug Davis said some of the Dreamers he spoke with expressed fear.
One Dreamer from a well-to-do family in Venezuela had a legitimate fear of being kidnapped and killed if no one were to pay off a ransom in the case he was forced to return to his native country.
Another Dreamer, who worked as a bus boy, used his home as a first stop for undocumented people coming into the US, "pretending to be musician," as Doug Davis put it. The Dreamer wanted to help others who were in the same predicament he faced.
That Dreamer eventually became a musician.
It's the inspiration from stories like these and on this album that hit to Doug Davis' core and he's hoping it will resonate with the audience as well.
The album exceeded expectations with its Grammy nominations, and then it won!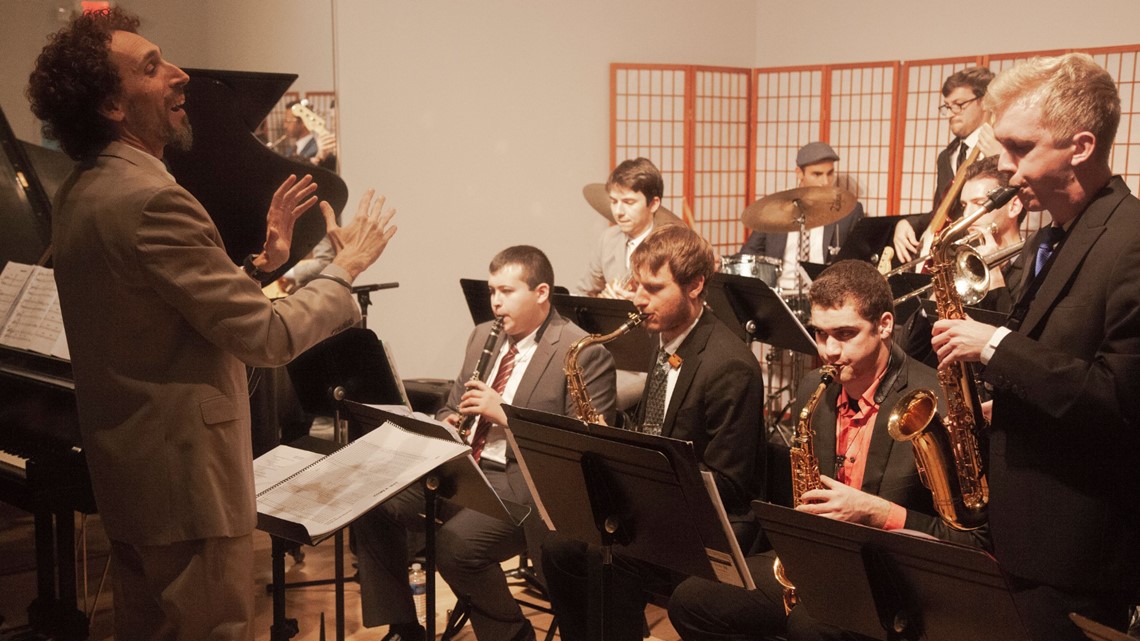 The album has received bipartisan support. Speaker of the House Nancy Pelosi, D-California, Sen. Lindsey Graham, R-South Carolina, and Sen. Kamala D. Harris, D-California, praised the project.
"The remarkable talents and touching stories of all the Dreamers showcased in this exceptional album are a reminder of the universal power of music to transcend differences and illuminate our shared humanity," Pelosi said.
"Dream Act children have known no country other than America. American Dreamers features a heartfelt expression of patriotism by talented Dreamers performing the songs of our country," Graham said.
"Music has always been tied to the fight for justice. During the Civil Rights Movement, Nina Simone and John Coltrane performed what became anthems for freedom. American Dreamers continues this tradition of using music to send an important message: Dreamers are Americans. You will hear these young Americans performing jazz at the highest level, speaking about their hopes, and affirming their love of the country they call home," Harris said.
Here's hoping that the stories that came from struggle bring to fruition some kind of the change, even if it's on a granular level.
Doug Davis put it best, "What would it look like if these artists won a Grammy, but didn't have papers to stay in the US?"
Think about that for a minute.
If their life hasn't already changed, the Grammys just made sure it did.