LAUREL, Md. — Her name was Follow the Petals, a 5 year old mare who'd won her owners more than $200,000 in three years of racing at tracks like Penn National and Laurel.
Sunday at Laurel, as she moved to the outside in the final stretch and appeared on track to notch another win, she collapsed and died while going more than 35 mph.
Maryland Racing Commission officials have ordered an investigation to determine what caused her death.
The owner and trainer have not been accused of any wrongdoing.
Track officials reported an apparent heart attack.
Follow the Petals was at least the 12th race horse to die on Maryland tracks in 2019.
The death comes as Laurel owner, The Stronach Group, is under intense scrutiny in California after at least 29 deaths at its Santa Anita Park.
Stronach has agreed with California regulators to implement a list of emergency safety measures as the track completes the last few days of its season.
While there have been no accusations of wrongdoing in the most recent deaths, the entire industry is threatened by drug cheating that heightens the risk of catastrophic breakdowns on the track, according to Joe De Francis, the former owner of the Maryland Jockey Club and the current chairman of the National Horseracing Advisory Council for the Humane Society of the United States.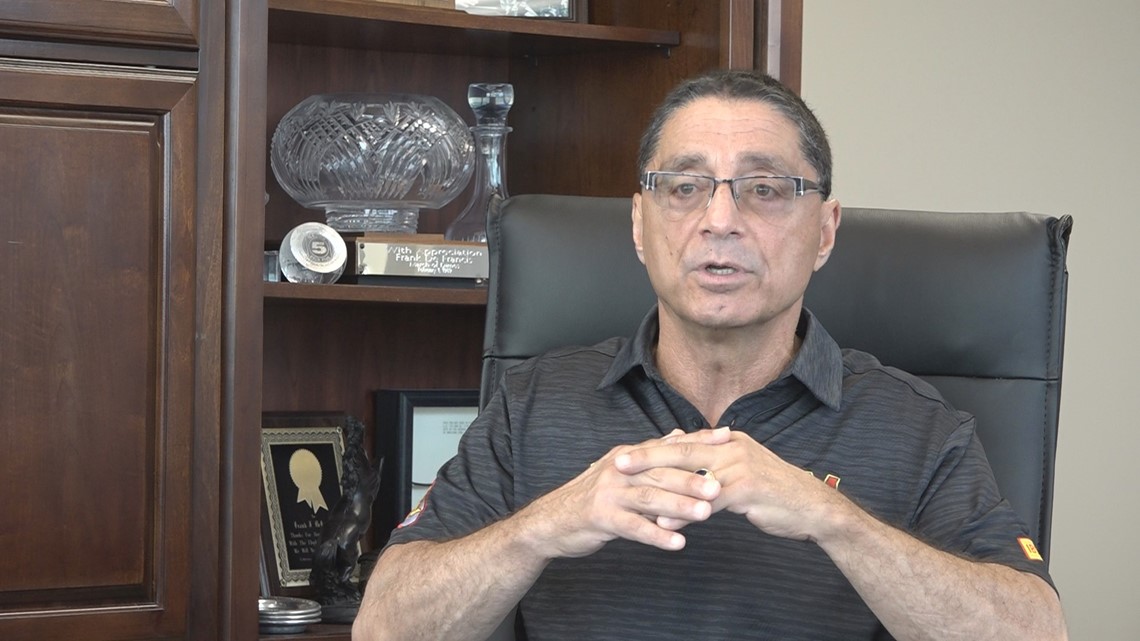 The issue is an existential threat to the future of the sport that can only be solved by federal legislation and the intervention of the US Anti-Doping Agency which regulates drug use in human athletes, De Francis said.
DeFrancis said abuse of medications and treatments that allow horses to run through debilitating pain to the point of breaking down are at the root of many deaths, but there are no national standards that equalize the playing field in the 38 states that allow racing.
DeFrancis believes states are in a "race to the bottom" to attract the most competitive horses to attract more bettors.
"One of the arrows in the quiver of competition is that states use is more and more permissive medication policy," DeFrancis said.
"I believe that unless we get this legislation passed, horseracing literally has no future in America," he warned. "It will go the way of the Ringling Bros. Circus and SeaWorld."
Most casual fans have no idea that drugs are present in virtually 100 percent of horses on the track, according to De Francis.
The most common drug is Lasix, a diuretic agent that keeps some horses' lungs from bleeding and filling with fluid after a race.
Only a small percentage of horses require the drug, but virtually all of them are given it, because it causes the animals to lose 25 to 35 pounds in water weight, which allows them to run faster.