RICHMOND, Va. — Sen. Tim Kaine has served many roles in the Commonwealth. He was the mayor of Richmond, he's been the governor, he was a one-time chairman of the Democratic National Committee and he's been a U.S. Senator since 2013.
Kaine also gained national attention when he ran as Hillary Clinton's running mate in 2016, a race that would ultimately bring President Donald Trump to power.
After 10 years in the Senate representing the state of Virginia, Kaine announced that he will be running yet again for the position in 2024. WUSA9 sat down with Kaine, to hear his thoughts on current events, his reelection effort, and his battle with long COVID.
GOALS FOR REELECTION:
Among the top priorities, Sen. Kaine said he wanted to focus on improving the workforce and the level of health care available. On the workforce issue, he said that he wanted to create policies that would help get people back to work.
"Everywhere I go in Virginia, every employer says 'I'm having a hard time hiring people,'" Kaine noted. "And it could be the farm bureau, or the associated general contractors or hospitals or restaurants. And I think, the American workforce - we've got to do some significant things to make sure that our work force stays strong and productive."
On the health care front, Sen. Kaine said he was pushing for improved health care services for mental health and substance abuse. He also called for increased research into long COVID, which he himself has battled.
Democrats currently hold a slim majority in the Senate, with 51 seats. However, Republicans were able to take the House back in the 2022 election.
In this split government environment, WUSA9 asked Sen. Kaine about what specific policies could garner bipartisan consensus. Kaine said he wanted to focus on issues relating to opioid addiction and mental health needs.
"Those aren't partisan issues," he said. "My Republican colleagues are hearing the same things from their constituents that I'm hearing from Virginians. So couldn't we find something in that space - acknowledging that the last few years of COVID have been tough on everybody - couldn't we find something in the mental health space where we could really advance training of more mental health providers to help people? I think we could do that."
LONG-COVID:
There was some speculation that Sen. Kaine might retire ahead of the 2024 election, due to his experience with long COVID. But in talking to WUSA9, Sen. Kaine described his symptoms as mild.
"For me it's a nerve tingling," he said. "I tell everyone - it's like every nerve in my body has had five cups of coffee and it's just tingling non-stop. And this has been going on for five years."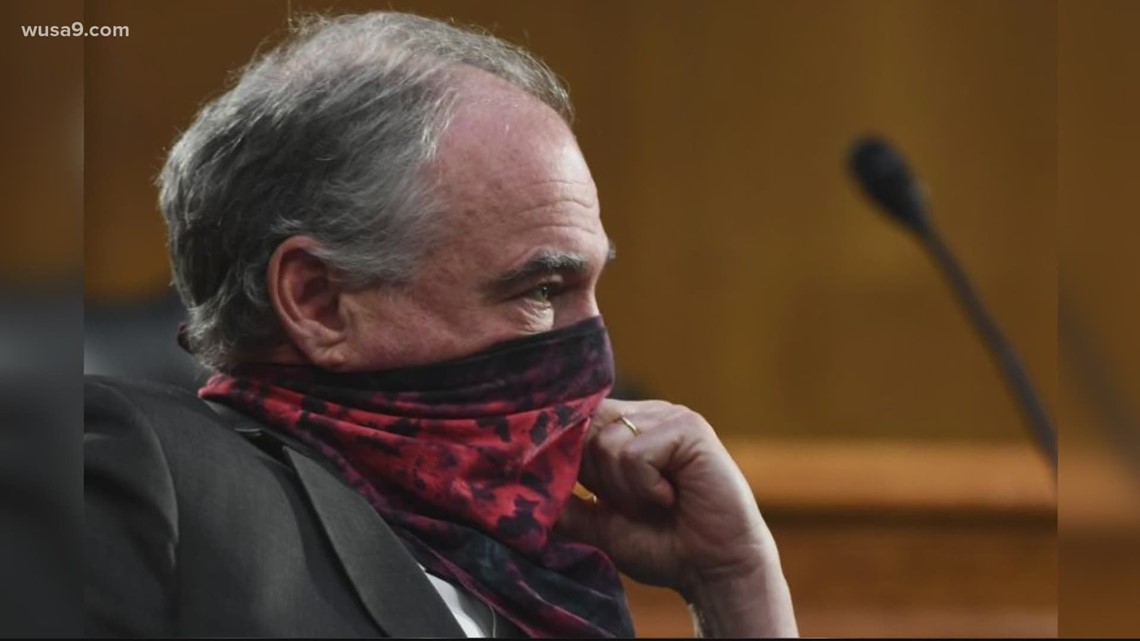 In 2022, Sen. Kaine sponsored legislation which would fund research of the condition, which is something he continued to call for.
"We've got to continue to do research," he said. "COVID is tricky. For some people it's a respiratory condition. For some people, their heart rate goes up and down. For some people, they lose their sense of taste or smell and they have deep fatigue. So the symptoms are so multiple and the Long COVID symptoms are so multiple as well."
DEBT CEILING:
A debate over the debt ceiling is looming, as Democrats and Republicans butt heads over the best way to avoid the financial disaster. Some members of the GOP are calling for budget cut promises to be linked to raising the debt limit.
Meanwhile, President Joe Biden has said that he will not negotiate over the debt limit, and considers all spending debates to be separate. Our team asked Sen. Kaine his thoughts on the current debate.
"We ought to raise the debt ceiling," he said. "Because the 14th Amendment says nobody can question the credit-worthiness of the United States. And flirting with the debt ceiling is frankly - in my view - going against what the 14th Amendment commands us to do."
Kaine has suggested a bill, called the Protect Our Credit Act, which would give the president the authority to raise the debt limit on his own. This bill would allow Congress to then vote to approve or disapprove of the debt ceiling being raised.
"Let the President raise the debt ceiling to cover the budget that Congress passed and sent to the president's desk," he said. "And if Congress doesn't like it, then Congress can have a vote to disapprove it."
CLASSIFIED DOCUMENT SCANDAL:
The consensual search was agreed to by the president's lawyers and U.S. Attorney John Lausch. A special counsel was appointed earlier in the month by the attorney general to investigate whether there was any wrong-doing by Biden.

"In each investigation, you kind of have to answer some basic questions," Sen. Kaine said. "How many documents? Is it a dozen, is it a hundred, is it hundreds? How important are the documents? There's different types of classification."
Sen. Kaine said he approved of the investigation into Biden's actions, just as he approves of the investigation into President Trump's handling of classified documents, so that the public can get more details about the scope of the problem.
"I applaud the Biden administration for welcoming it," he said. "And I applaud Attorney General Garland in making sure that the investigation is being lead by a Trump-appointee so people won't have a question about whether the investigation will be credible and independent. We just have to answer those questions."
CAREER GOALS:
WUSA9 also asked Sen. Kaine about whether he would ever consider a run for national office, as he did in the 2016 election, when he was on Clinton's ticket as vice president.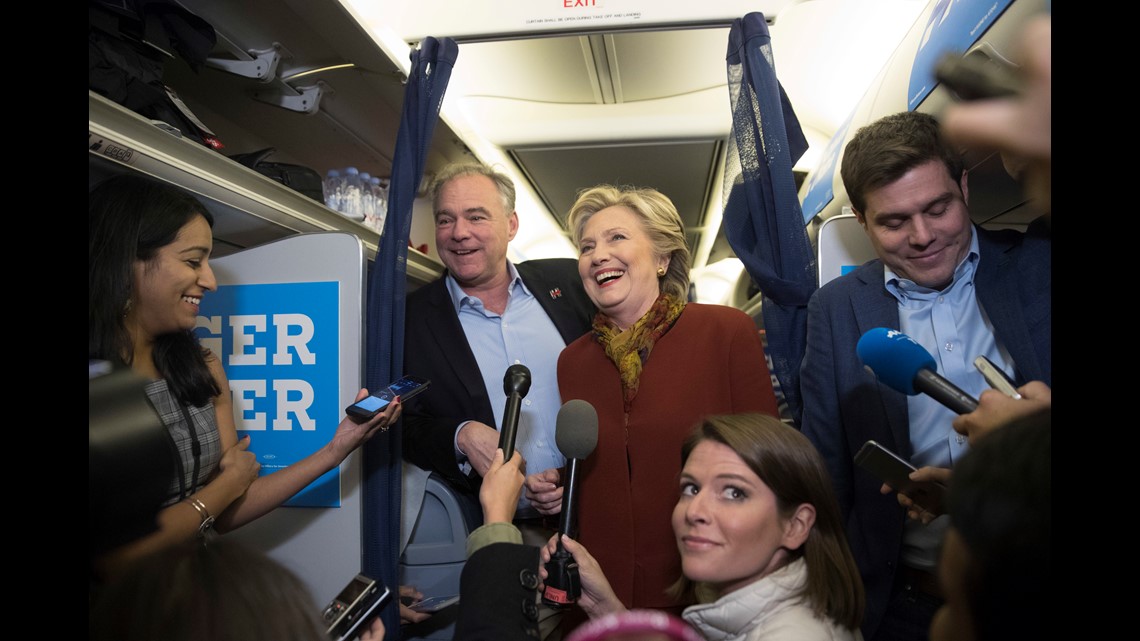 Sen. Kaine said he was more focused on his role as a Virginia Senator.
"Anything beyond this office," he said. "I'm not thinking about that."