WASHINGTON — When Raya Kenney was 10 years old, she had a class assignment to dream up a new monument for D.C. That's when she had the unique idea to create a memorial dedicated to the Women Who Worked on the Homefront During World War II.
Eleven years later, the 21-year-old college student is nearing her goal. In the latest Congressional Omnibus Appropriations Bill, the plan was authorized. And when President Biden steps up to deliver his State of the Union Address, Kenney will be in attendance.
"I think it's going to be thrilling," Kenney said. "Very exciting."
The DC native, who is now studying at Kenyon College, was invited to the address by Del. Eleanor Holmes Norton, who has long pushed for Kenney's memorial in Congress. Kenney said she could hardly believe it when she saw the invite.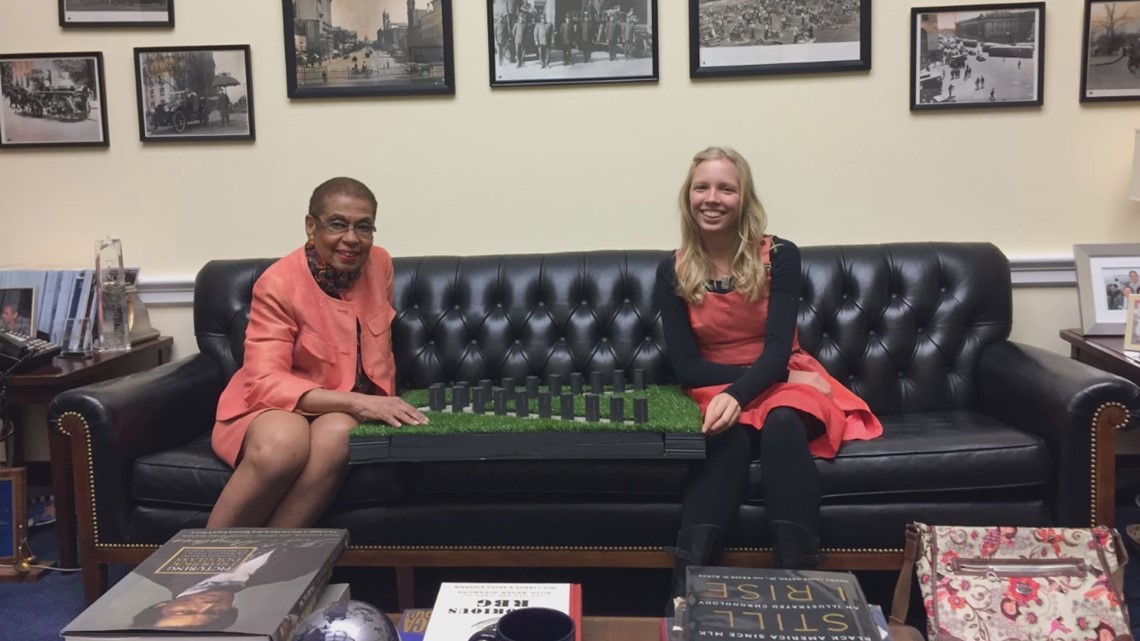 "I was on the phone with my mother," she said. "And I checked my email and I saw it come in. And I read the first line and said 'um…' And she said 'what?' And I said, 'Well, I think I just got invited to the state of the union.' And she just laughs and goes, 'This is crazy!'"
WUSA9 first spoke with Raya back in 2019, shortly after she spoke in front of a Congressional Committee about the proposed memorial. She said she's always been passionate about recognizing the many women that jumped into the workforce, who opened the door for people like her.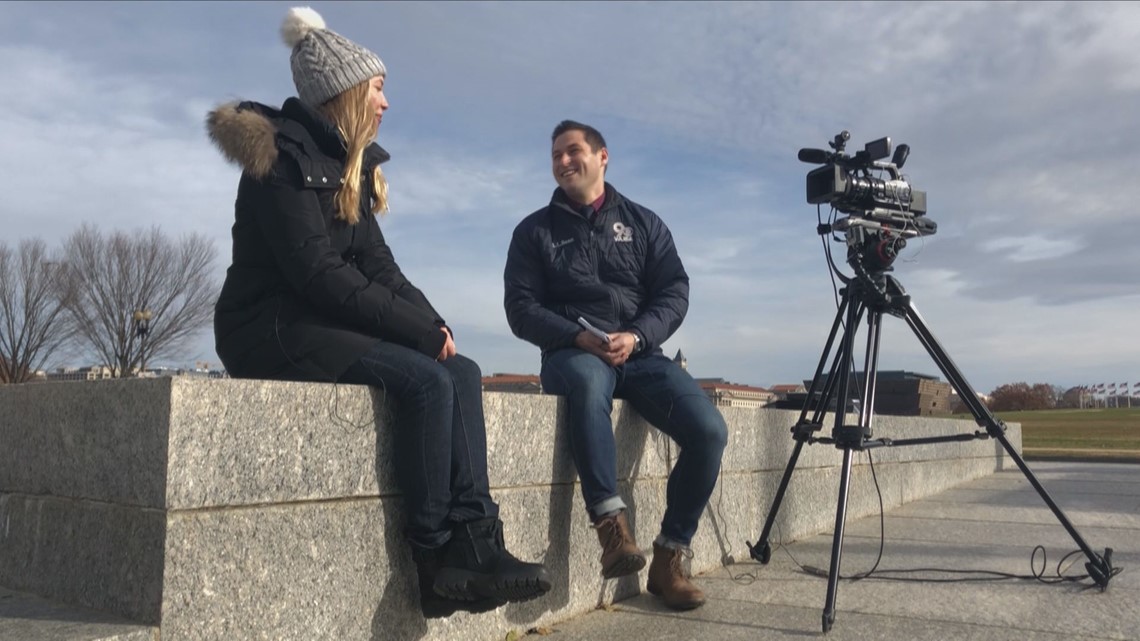 "Having them represented in D.C. is just such a big and important thing," she said. "And very vital to future generations. Especially considering how few women are depicted on our National monuments and memorials. And it would be a really good and refreshing change."
Kenney's battle for this memorial is not over yet. She still needs to design the memorial, and select a spot, after which she'll need to bring the proposal back to Congress.
Kenney will also need to initiate a large fundraising effort since this project will not be paid for by the federal government. If all goes well, she's hopeful that the memorial will be fully erected in seven years.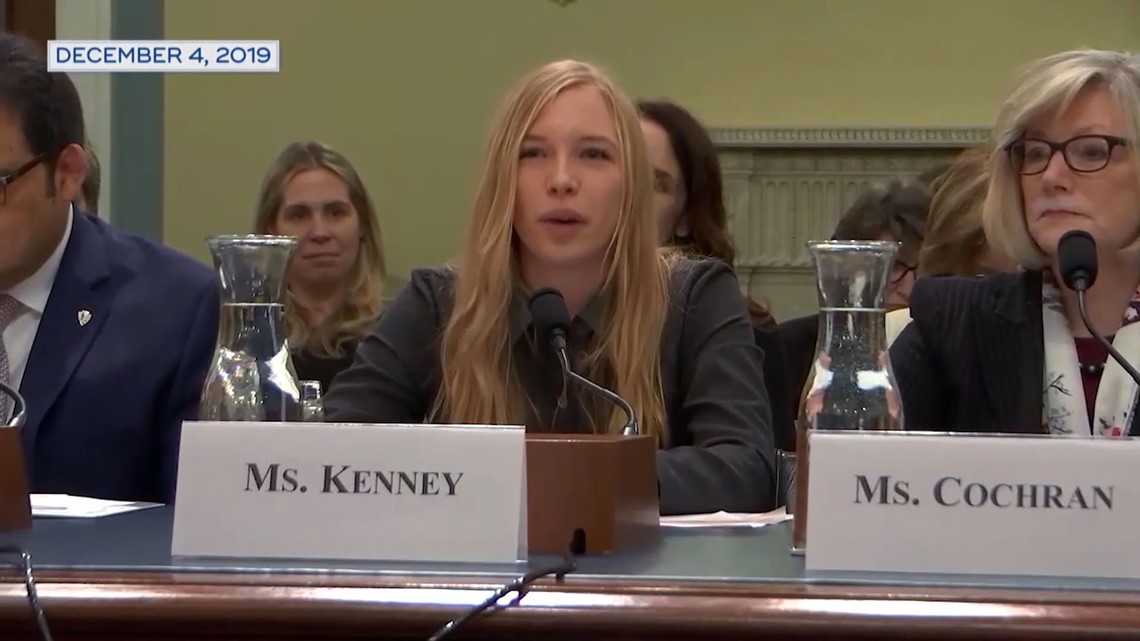 Kenney said she was hopeful that her attendance at the State of the Union can help raise awareness for the efforts. Of course, she needed to ask her professors for the day off first.
"They were like 'Can you go? Absolutely you can go. This is once in a life time.' So a lot of excitement all around."
Back in December, when she was asked what she would tell that 10-year-old girl with a big dream, she said that she would offer encouragement.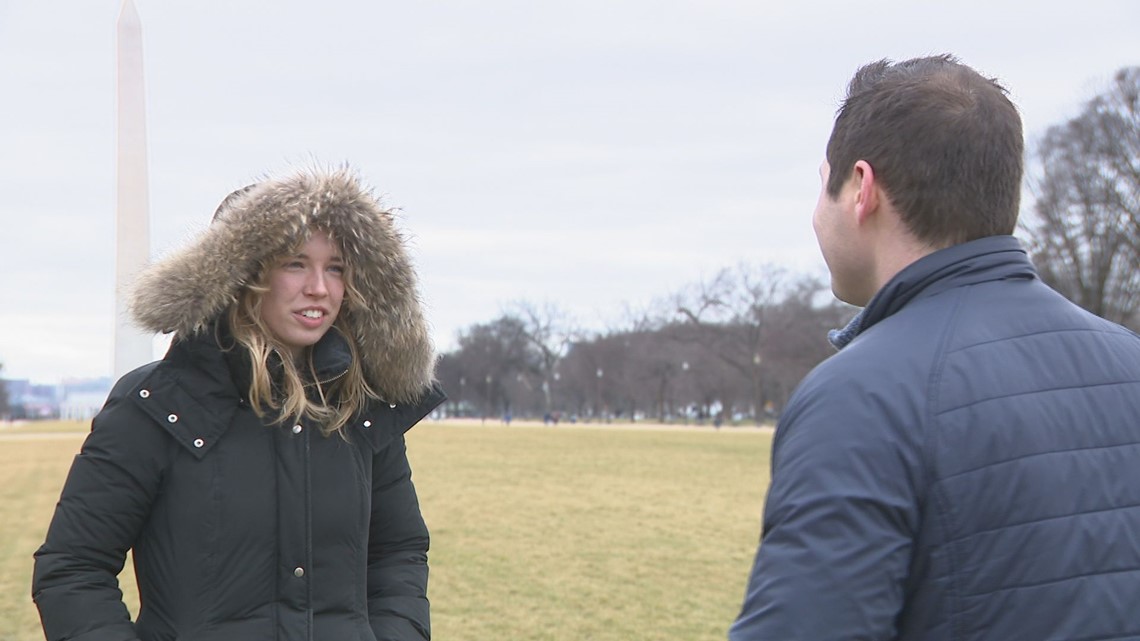 "You got this," she said. "You got this. You're going to do it. It's going to happen. And even when you don't know what you're doing, it's going to work out."
If you want to donate, you can do so at the website for the National Memorial to the Women Who Worked on the Home Front Foundation, located here.
Kenney won't be the only local guest at the speech. Others include Mrs. Marguerite Bailey Young. The 94-year-old woman was invited by Virginia Sen. Mark Warner to highlight the dropping cost of insulin due to federal legislation. Joining Sen. Ben Cardin of Maryland will be the state's new governor, Wes Moore.