HOUSTON -- Former President George H.W. Bush will remain in Methodist Hospital in the Texas Medical Center through the weekend to continue his recovery, family spokesman Jim McGrath said Friday.
McGrath says the president continues to regain his strength and "is in excellent spirits, and is looking forward to resuming his schedule and going to Maine next month."
There were hopes earlier in the week that Bush would be discharged from the hospital by Friday.
Photos: Wedding of George H.W. Bush, Barbara Bush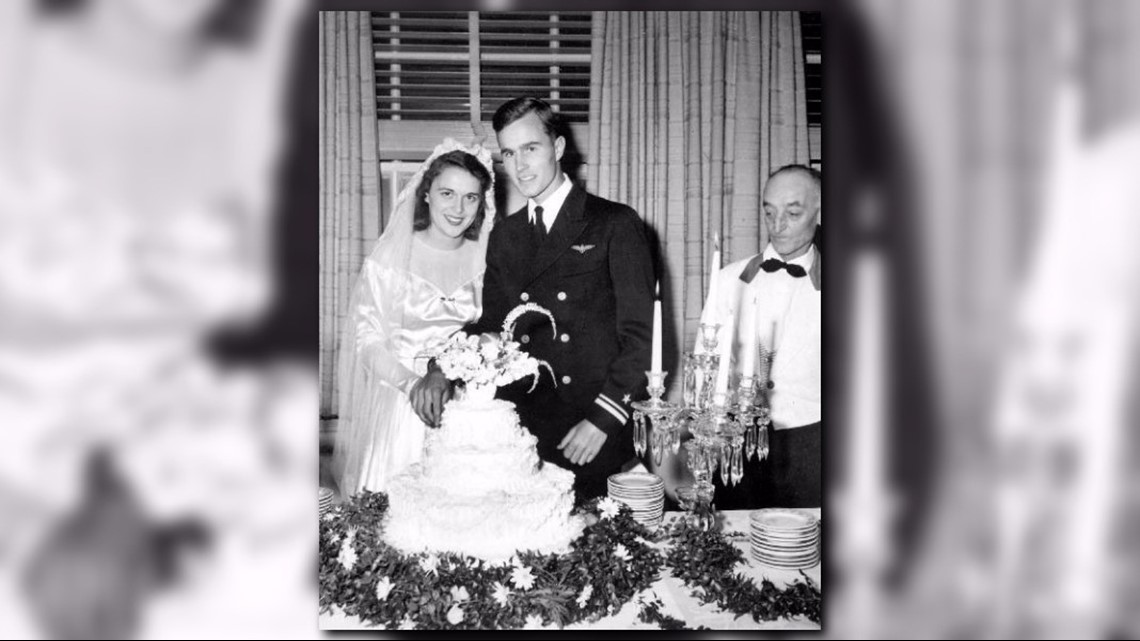 Since he was admitted the day after Barbara Bush's funeral, Bush has been moved from the Intensive Care Unit to a regular patient room. Bush is fighting an infection.
Earlier this week, Bush tweeted his thanks for prayers and good wishes from everyone. It also mentioned that Bush "wants to assure everyone that, as good as he feels now, he is more focused on the Houston Rockets.