FAIRFAX COUNTY, Va. — Police in Fairfax County shot and killed a suspected shoplifter on Wednesday evening after a foot chase outside Tysons Corner Mall, the police chief said.
Police Chief Kevin Davis said two officers shot the man outside the mall following a foot chase. The unidentified man was taken to an area hospital with life-threatening injuries where he later died.
One of the officers was in uniform and one wasn't.
Davis couldn't say whether or not the man shot had a weapon. On Thursday, investigators had the large crime scene still blocked off for much of the day. They could be seen using a K9 and what appeared to be metal detectors in the woods where the shooting took place.
It is unclear if a gun was ever found, but guests of a nearby hotel recalled hearing multiple gunshots.
"My husband told me, 'Did you hear that pop pop pop?'" Liezl Heintzelman said. "I think there was somewhere around five gunshots. It's very scary because we're staying here at the Marriott and we know this is the safest area."
According to Davis, the loss prevention team at the mall alerted FCPD of a theft in progress, and officers responded.
Once on scene, loss prevention officers led police to the suspect, and the suspect fled, Davis said. Officers began chasing the man on foot.
Officers chased the suspect out of the store and about a quarter mile, Davis said, where the chase entered a small wooded area near the mall.
The officers continued to chase the suspect into the wooded area, and at some point, both officers fired their guns, striking the man.
>Watch the full news conference from Police Chief Kevin Davis below:
Davis said the shooting is under investigation.
No officers were injured.
The suspect who died has not been identified, but Davis said he was well-known to law enforcement.
Davis said the search of the rural, wooded area where the shooting occurred will continue into the daylight hours.
The officers involved are members of the Tysons Urban Team, which WUSA9 recently profiled after recent robberies and security scares at the mall.
"We have 16 officers that are assigned full time to our team here," Chief Davis said. "They work everyday around the clock to make sure that this location remains, and I used that in the present tense, that this area remains a safe destination for shoppers.".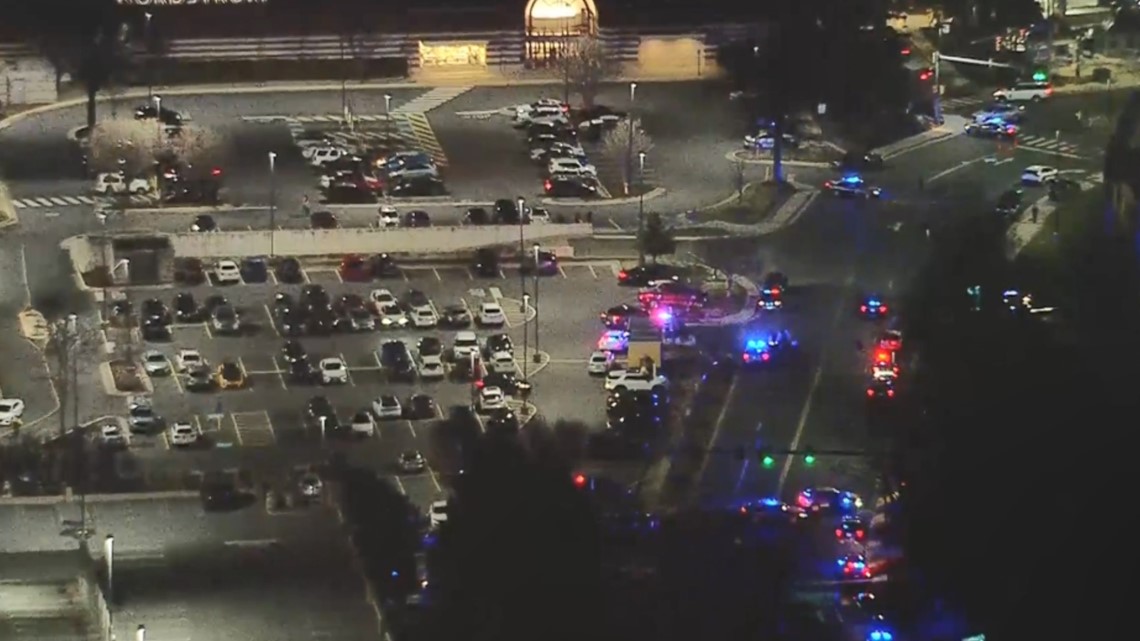 The shooting comes just days after a D.C. rapper pleaded guilty to a June 2022 shooting at Tysons Corner Mall. Noah Settles, who goes by the name "No Savage" in YouTube videos viewed millions of times, pleaded guilty on Feb. 9 but is not admitting guilt.