WASHINGTON — Congress is taking action to help those who protect our way of life, from hazards inside their own homes after two months of our reporting on military families living in dangerous conditions on bases across the country and right here in the DMV.
Maryland Congressman Anthony Brown says this year's Defense Authorization Act should address many of these issues.
Issues like those of the Starr family. Mold contaminated the Marine family's home on Quantico.
"All over the stud work, the wood, the drywall behind there, the insulation was covered in black," Heidi Starr said.
Heidi Starr
Their home and 99% of base housing is run by private contractors now. The companies have faced backlash for not providing the quality homes their contracts require. Military families sent WUSA9 pictures of rodents, lead paint and maintenance disasters.
"I want to be able to help my kids, protect myself, protect my health, as well and know that my kids aren't forced to live in something like that," Heidi added.
Dangerous military housing living conditions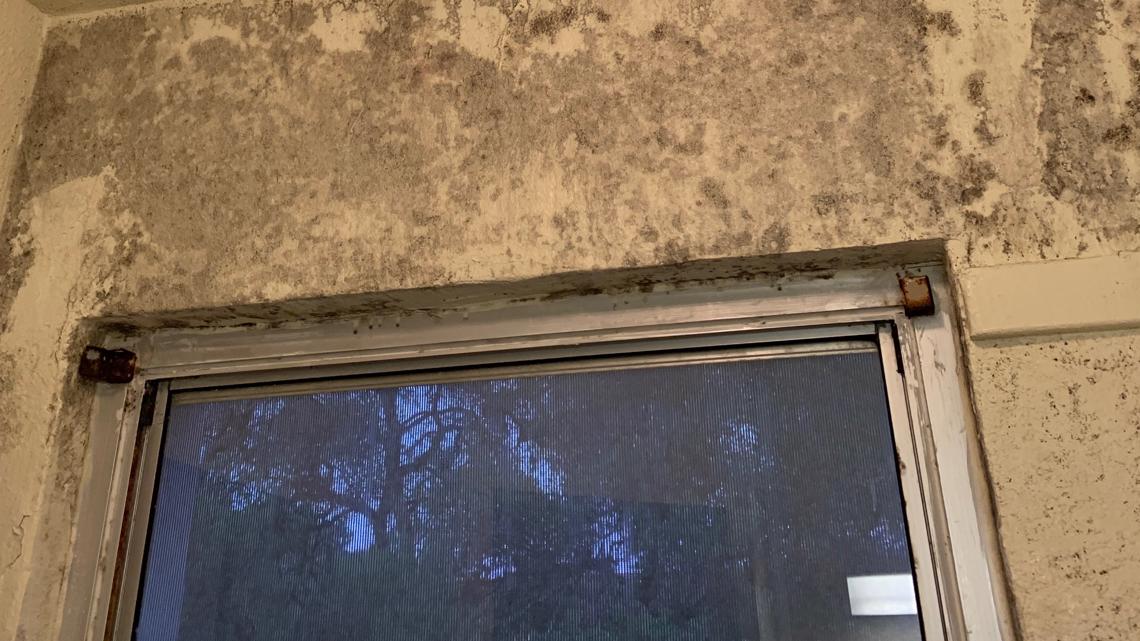 Congressman Brown hopes once the House and Senate agree on this year's National Defense Authorization Act, military families will not be forced to live in dangerous or sickening conditions anymore.
"I'm excited because in this year's Defense Authorization Act, we're going to see some real movement in this area to address these issues that you raised," he told us.
So what are we talking about here -- one amendment from Representative Brown calls for military commanders "to access and inspect any military housing unit," which is something they can't do now. Essentially, when a service member goes to their commanders and says 'hey, I've got some concerns about my housing,' the commanders can then investigate. That way they'll have all the information they need and the power to do something about it.
Amendment to defense spending bill by Rep. Anthony Brown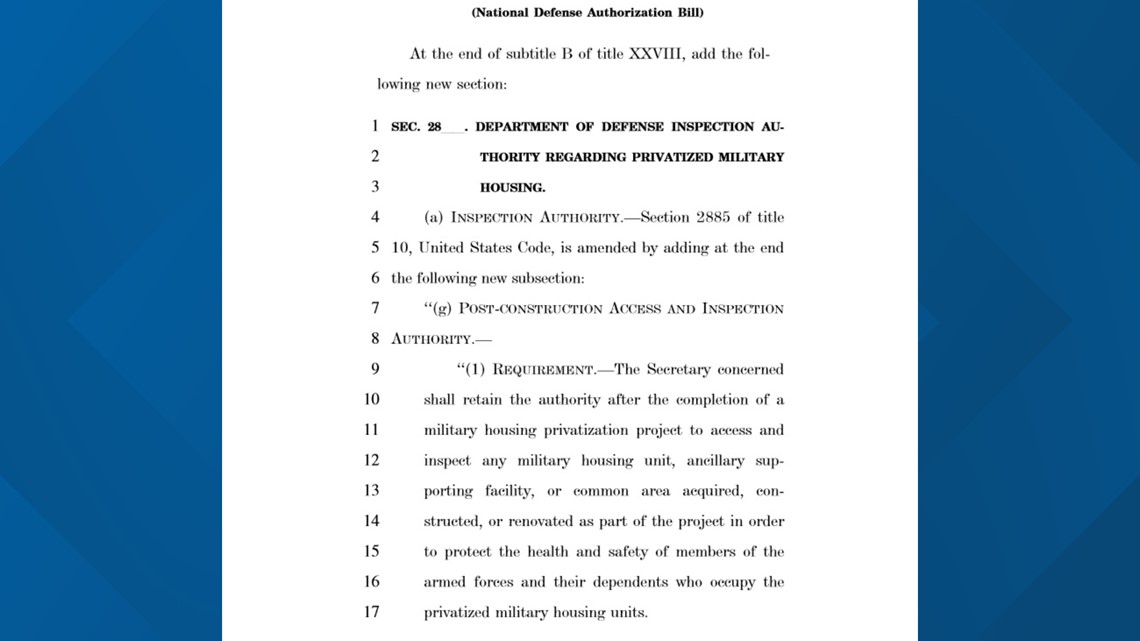 "Commanders are expected to provide for the readiness of soldiers, the quality of life of families, but if we're not empowering a commander, then we're actually asking them to do a job without giving them the necessary tools and ability to do it well," Brown explained.
We asked the congressman, who served in the Army and now sits on the House Armed Services Committee, what difference he thinks that will make in this process.
"I think we're going to better be able to hold accountable those organizations, particularly the private housing management companies," he responded.
Another amendment Brown sponsored requires the Inspector General to review at least 15 bases, chosen randomly, every year, and make those reports available online. WUSA9 uncovered Inspector General reports from years ago, which detailed thousands of problems. It's clear those didn't prompt any complete fixes.
Rep. Anthony Brown
"One of the things we've included in the Defense Authorization Act on the House side is $140 million to help implement a process, a program, to not only do the inspections, but do the follow up to make sure that deficiencies are corrected, so that military families can live in much better conditions than you've been reporting on," Brown answered.
There are some other fixes that could also be included in the final version. There is a proposed Tenant's Bill of Rights and a database of complaints, so military leaders can figure out when and where there are patterns of neglect.
So how quickly will military families see changes because of this act?
Well, the House and Senate still need to hash out differences in conference. They'll work to agree on what they'll include in the final bill. Brown hopes lawmakers can get it to the president by the end of September.
"When you put all of those together, I'm confident that we should see a dramatic improvement in the quality of housing for our military members," Brown added.
In the meantime, Congress' watchdog, the Government Accountability Office wants to hear from military families about their experiences. The GAO is putting together another report, which should be ready by December.
Download the brand new WUSA9 app here.
Sign up for the Get Up DC newsletter: Your forecast. Your commute. Your news.