ARLINGTON, Va. — Arlington National Cemetery is not a usual stop on a book tour, but that's exactly where Erin Miller went first.
"It's bittersweet but it's also exciting," said Miller, an attorney in Silver Spring.
Her new book, "Final Flight, Final Fight" chronicles the crusade to get her grandmother, Elaine Harmon, interred at our country's most sacred veteran burial ground.
RELATED: The fight to give women pilots veteran honors
Harmon served in a World War II as Women's Air Force Service Pilot, commonly known as the WASPs. She retrained men before they could go to combat, even though she could not.
Harmon died in 2015 at age 95. Miller said her dying wish was to be buried at Arlington National Cemetery.
PHOTOS: A female pilot's legacy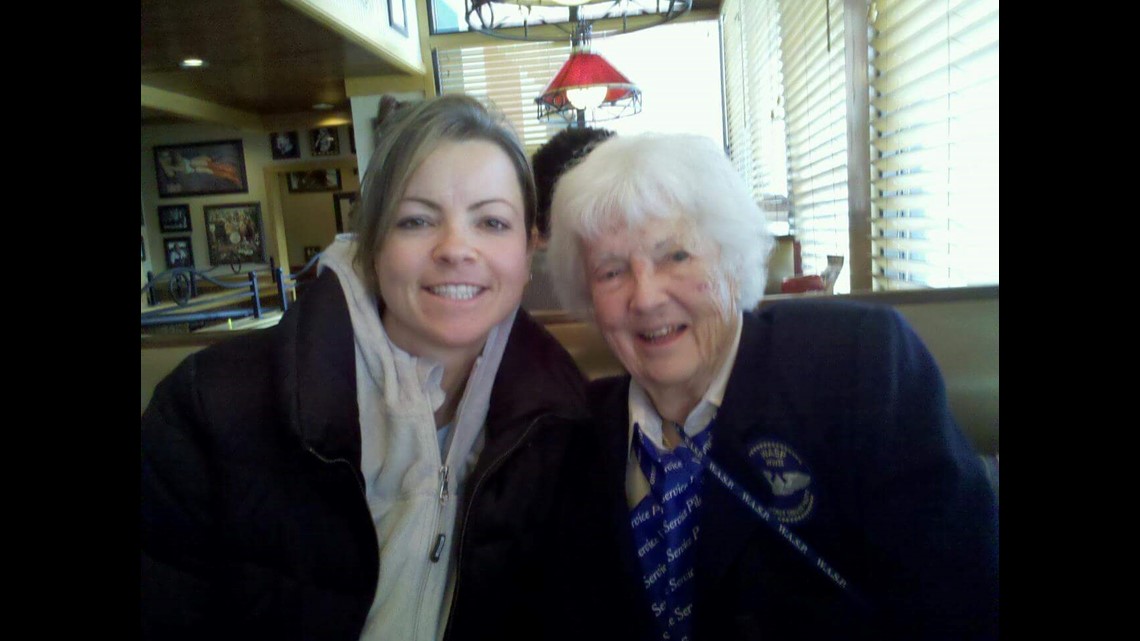 "Not everybody is going to have to go to Congress to ask them to pass a law to bury your relative," said Miller, who described the book as one part history, one part how-to-lobby lawmakers.
Senate Republican (then Congresswoman) Martha McSally sponsored the legislation.
The cover of the book features a tattoo on Miller's right arm -- the House bill number that granted her grandmother her dying wish.
"I hope that it inspires people to address the government if they have problems," Miller said. "It's an instructive lesson for people who might end up in the same situation."