A woman treated with antibiotics following a car crash developed an unusual side effect: black hairy tongue.
(Warning: Graphic image below.)
After developing an infection, she was treated with two antibiotics: an oral dose of minocycline and meropenem given intravenously. One week later, she developed "black discoloration of her tongue," as well as nausea and a bad taste in her mouth.
The most common side effects associated with both antibiotics include nausea, vomiting or diarrhea.
Black hairy tongue is a condition where small bumps on your tongue grow larger and change into a brownish-black color. In images showing a case of black hairy tongue, the condition looks as though small hairs sit on top of the person's tongue.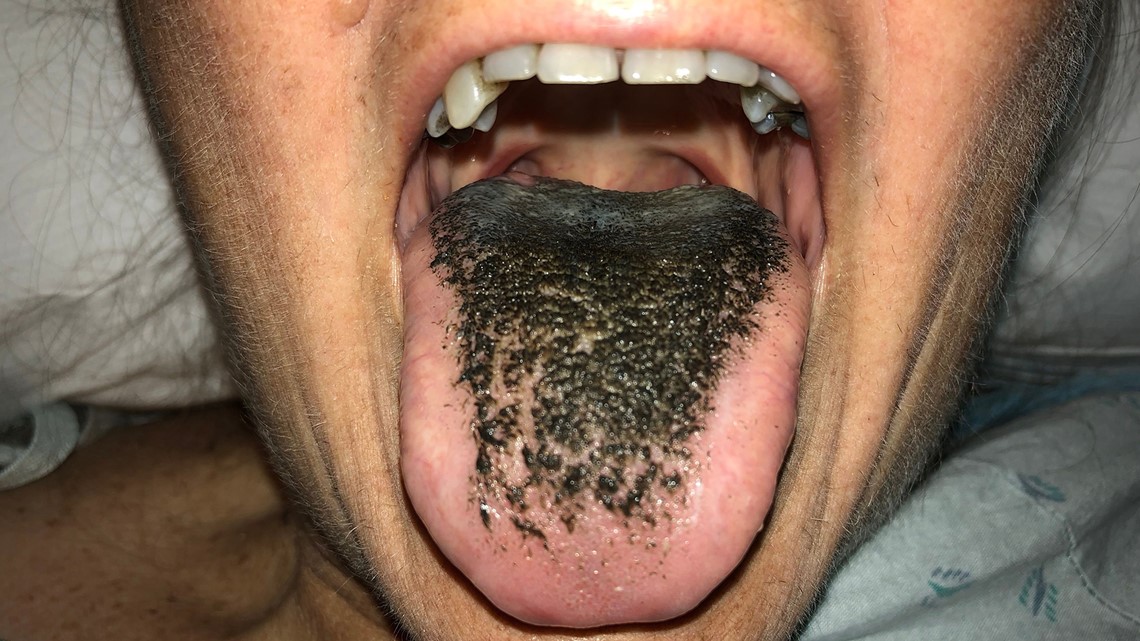 Yasir Hamad and David K. Warren, doctors at Washington University in St. Louis, say several things can cause black hairy tongue, including poor oral hygeine, using tobacco or irritating mouthwashes, or antibiotic treatments.
Four weeks after doctors swapped out the minocycline for an alternative treatment, her tongue turned back to normal.