A server at a steakhouse in Texas made up the viral story about a customer leaving him a racist note on a receipt, restaurant management announced late Monday afternoon.
Khalil Cavil posted on Facebook last week that a customer at Saltgrass Steak House in Odessa, Texas, wrote zero in for his tip and put a note at the top of their receipt that said, "We don't tip Terrorist."
His story quickly gained international attention and the restaurant's corporate office said it had banned the customer responsible.
Now they say they've learned the whole thing was made up.
"After further investigation, we have learned that our employee fabricated the entire story," Terry Turney, COO of Saltgrass Steak House, said in a statement.
"The customer has been contacted and invited back to our restaurant to dine on us. Racism of any form is intolerable, and we will always act swiftly should it occur in any of our establishments. Falsely accusing someone of racism is equaling disturbing," Turney's statement read.
After the company's statement was released, Kavil admitted to the Odessa American that he wrote the note himself and apologized to their reporter "because I did lie to you."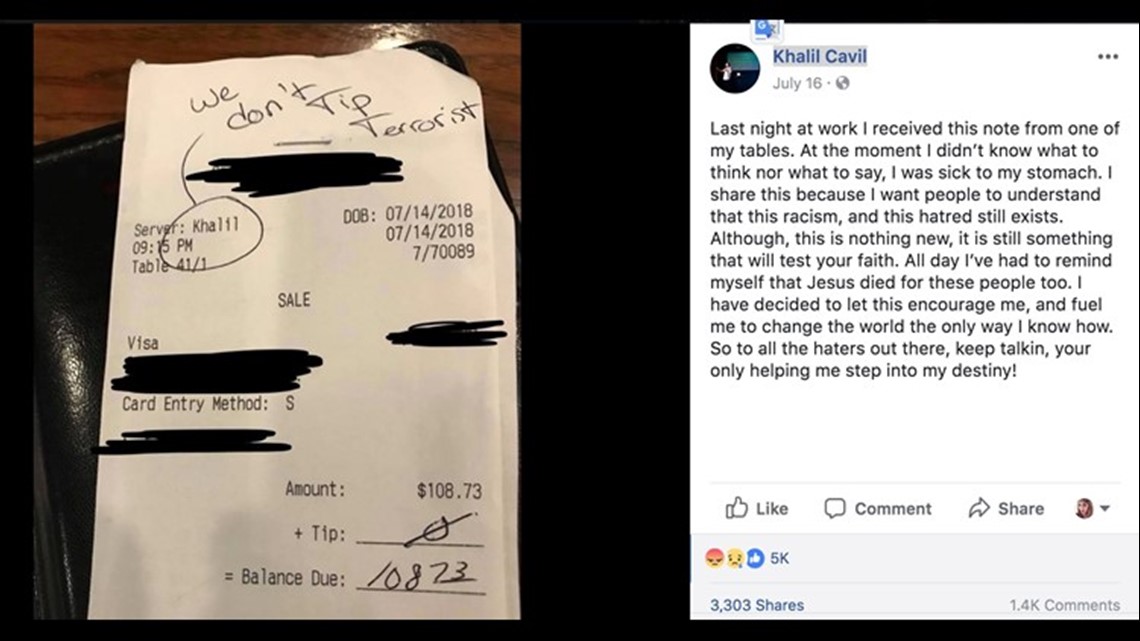 Officials told the paper that Kavil is no longer employed at the steakhouse.