Charles and Gladys Sicknick, parents of Brian Sicknick, declined to shake hands with Senate Republican leader Mitch McConnell and House GOP leader Kevin McCarthy, snubbing McConnell's outstretched palm.
Sicknick's mother had personally lobbied McCarthy and other Republican leaders for the formation of an independent commission to investigate the Capitol attack, or when that failed, to support the House investigative panel. Both McConnell and McCarthy voted against the independent commission, and McCarthy has railed against the House panel as a partisan political exercise.
Asked later Tuesday why she chose not to shake McConnell or McCarthy's hands, Gladys Sicknick criticized the duo as "two-faced."
"I'm just tired of them standing there and saying how wonderful the Capitol police is and then they turn around and … go down to Mar-a-Lago and kiss his ring and come back and stand here and sit with – it just, it just hurts," she said to CNN.
Sicknick collapsed immediately after engaging with the rioters and died the next day.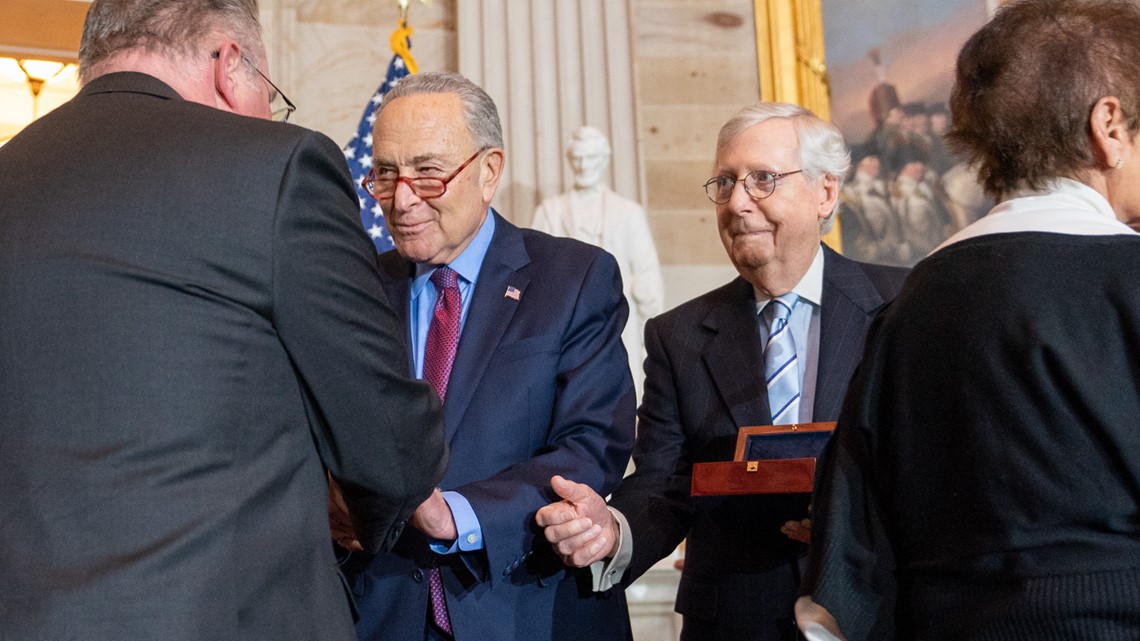 Sicknick's brother told CBS News afterward that the Republican leaders "have no idea what integrity is, they can't stand up for what's right and wrong, with them it's party first."
More than 100 officers who fought off the rioters sustained serious injuries. As the mob of Trump's supporters pushed past them and into the Capitol, police were beaten with American flags and their own guns, dragged down stairs, sprayed with chemicals and trampled and crushed by the crowd. Officers suffered physical wounds, including brain injuries with lifelong effects, and many struggled to work afterward because they were so traumatized.