HALF MOON BAY, Calif. — A farmworker accused of killing seven people in back-to-back shootings at two Northern California mushroom farms was charged Wednesday with seven counts of murder and one of attempted murder.
Chunli Zhao, 66, will make his first court appearance Wednesday afternoon. It was not immediately clear whether he had an attorney who could speak on his behalf.
Meanwhile, the San Mateo County coroner's office identified six of those who died in shootings the sheriff's office has called "workplace violence" without further detailing a motive. It was California's third mass shooting in eight days, including the killing of 11 in the Los Angeles area amid Lunar New Year celebrations Saturday.
Authorities believe Zhao acted alone Monday when he entered a mushroom farm where he worked in Half Moon Bay, shot and killed four people and seriously wounded a fifth. He then drove to a nearby farm where he worked previously and killed three more people, said Eamonn Allen, a sheriff's spokesperson.
The charges include additional allegations that could result in the death penalty or life in prison without parole, though Gov. Gavin Newsom has issued a moratorium on executions. Among those allegations are that Zhao used a gun, caused great bodily injury, killed multiple people, and had a prior felony conviction. No additional details were provided on the prior felony.
The coroner's office named six of the victims: Zhishen Liu, 73, of San Francisco; Marciano Martinez Jimenez, 50, of Moss Beach, California; Aixiang Zhang, 74, of San Francisco; Qizhong Cheng, 66, of Half Moon Bay; Jingzhi Lu, 64, of Half Moon Bay; and Yetao Bing, 43, whose hometown was unknown. The name of the seventh victim has not been released publicly as officials work to notify relatives, the coroner's office said.
Officials have said some of the people killed were migrant workers.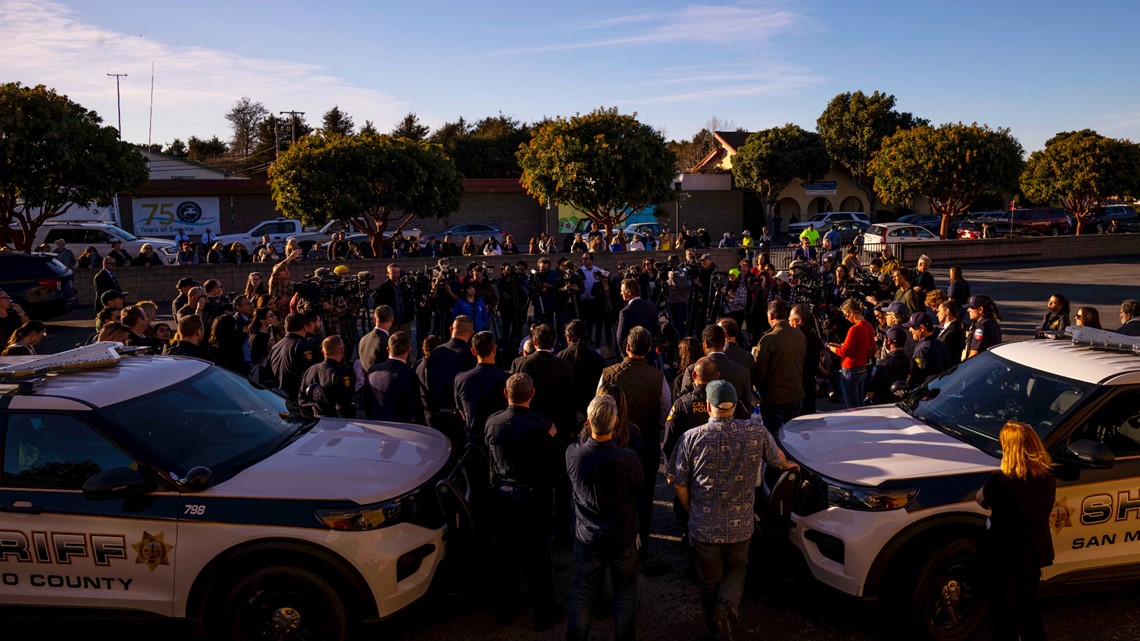 Servando Martinez Jimenez said his brother Marciano Martinez Jimenez was a delivery person and manager at one of the farms. He never mentioned Zhao or said anything about problems with other workers.
"He was a good person. He was polite and friendly with everyone. He never had any problems with anyone. I don't understand why all this happened," Martinez Jimenez said in Spanish.
Marciano Martinez Jimenez had lived in the United States for 28 years after arriving from the Mexican state of Oaxaca. Servando Martinez Jimenez said he is working with the Mexican consulate to get his brother's body home.
It would not have been Zhao's first fit of workplace rage, the San Francisco Chronicle reported. In 2013 Zhao was accused of threatening to split a coworker's head open with a knife and separately tried to suffocate the man with a pillow, the Chronicle reported, based on court documents.
The two were roommates and worked at a restaurant, and the man, identified as Jingjiu Wang, filed a temporary restraining order against Zhao that was granted but is no longer in effect. Wang could not be immediately reached, the Chronicle reported.
The shootings occurred at California Terra Garden, previously known as Mountain Mushroom Farm, and nearby Concord Farms.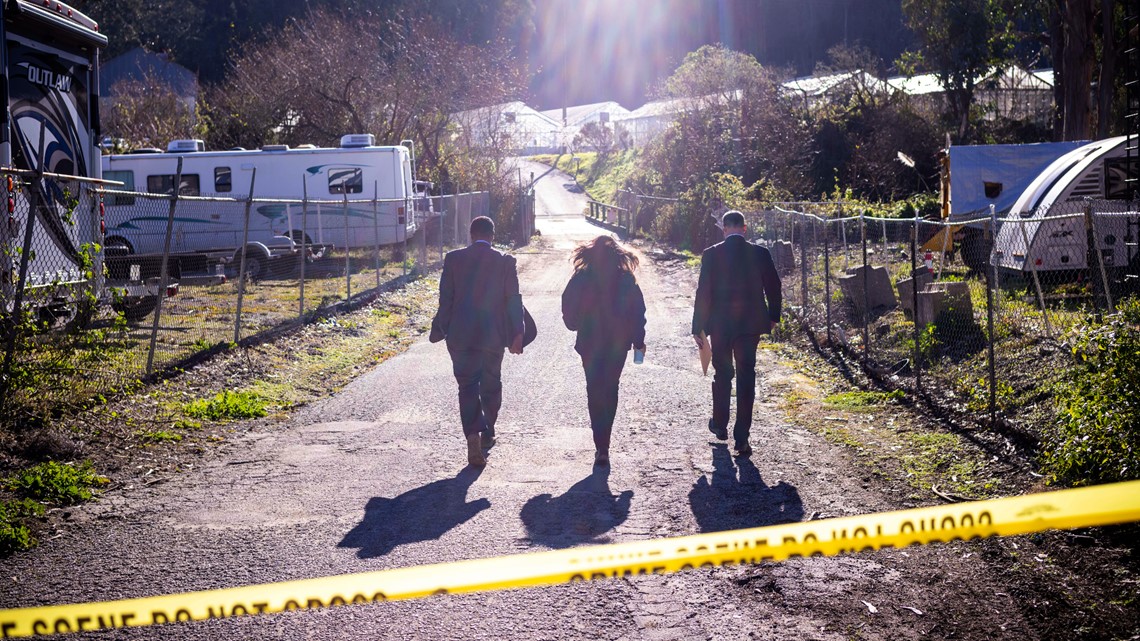 David Oates, a California Terra Garden spokesperson, said that he did not know how long Zhao worked there and that he was one of 35 employees who had stayed when ownership changed. Oates declined to provide details of the four slain workers.
Concord Farms owner Aaron Tung said in a statement that the farm was waiting for more information before it could comment.
Half Moon Bay is a small, laid-back, coastal and agricultural city about 30 miles (50 kilometers) south of San Francisco. Its sweeping views of the Pacific Ocean make it a popular spot for hikers and tourists, who flock there to surf and for an annual giant pumpkin festival.
The new year has brought six mass killings in the U.S. in fewer than three weeks, accounting for 39 deaths. Three have occurred in California since Jan. 16, according to a database compiled by The Associated Press, USA Today and Northeastern University. The database tracks every mass killing — defined as four dead, not including the offender — in the U.S. since 2006.
The shootings in Half Moon Bay and Monterey Park followed the killing of a teenage mother, her baby and six others at a home in California's Central Valley on Jan. 16. Officials discussing the investigation mentioned a possible gang link to the killings.