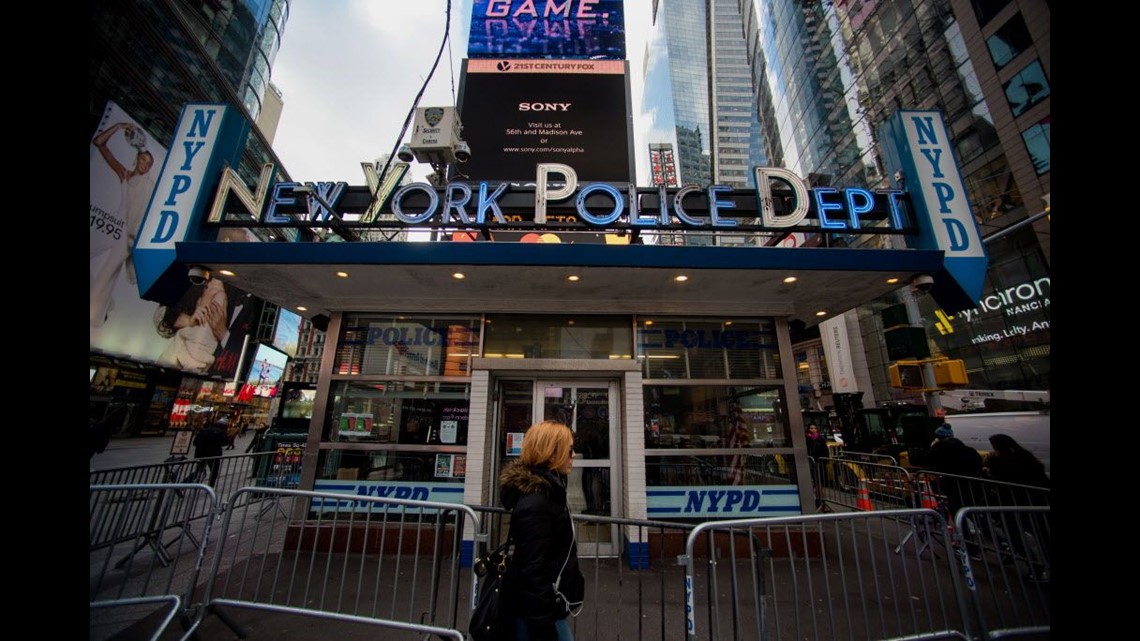 The New York Police Department ignored severe understaffing in its special victims division for years and instead told detectives not to investigate every potential crime, according to a report released Tuesday.
The results from a year-long investigation by a city watchdog agency found the special victims division, which is currently investigating rape allegations against media mogul Harvey Weinstein, is chronically understaffed, and despite constant pleas and warnings from the division, the department's leadership didn't act.
"Victims of sexual assault deserve justice, with the full weight of law enforcement by their side," said Mark Peters, the commissioner of the city's Department of Investigation, which led the probe. "The neglect and understaffing of NYPD's Special Victims Division are serious and deeply troubling."
The report found that the department prioritizes high-profile cases and rapes, while sexual assaults are not properly examined. The findings came from interviews with current and former members of the division, prosecutors, victim advocates and thousands of pages of internal documents.
There has been a 65% increase in sex crimes since 2009, but staffing has remained nearly the same, the investigation found. The department's sex crimes unit currently has 67 detectives for its 5,661 cases, whereas the homicide division has 101 detectives for its 282 cases.
For years, those in the special victims division have warned the department's leadership about understaffing, which often leads to detectives without much experience or training in sex crimes handling the sensitive cases, according to the report.
In response to concerns from the division in 2011, an NYPD deputy commissioner told the division it "did not have to investigate every misdemeanor (sex crime)," according to the probe.
The investigation found the unit didn't listen to the suggestion and instead continued to try and balance the workload with dwindling resources and a lack of experienced detectives.
The report noted NYPD leadership, after reviewing a draft of this investigation, "maintains that a caseload of 93 cases per SVD investigator per year is appropriate."
"DOI investigators found compelling evidence that the (special victim's division) faces significant systemic problems caused by years of flawed analysis and inaction by NYPD leadership," the report said. "Despite years of repeated warnings from SVD officials about the negative impact caused by understaffing, and continuing requests for additional resources, NYPD leadership failed to act."
The department, in a detailed and defensive statement, called the report "inaccurate" and "misleading."
The statement said the report is an "investigation in name only" and will do "material damage to the relationships of trust the NYPD Special Victims Division (SVD) has worked hard to develop with survivors of sex crimes."
The department did not address whether there would be any changes to the special victims division but boasted that the unit had the "best trained investigators in the NYPD."
The report recommended a list of a dozen changes, including immediately increasing the staffing levels in the sex crimes units.
NYPD adds more than 400 new officers after graduation ceremony