CAPITOL HEIGHTS, Md. — The reigning 'Ms. Wheelchair Maryland 2019' is ready to take her advocacy for people with disabilities to the national stage.
In 2004, Wanda Hawkins-Barber was driving home from work when she noticed a car, traveling in the wrong lane, speeding toward her. To avoid a head-on collision, she veered off the road and ended up crashing into a tree.
Her spinal cord snapped during the accident, and her road to recovery was a long one. Hawkins lived in a nursing home for 3.5 years.
As a spokesperson for people with disabilities, her goal is to raise awareness about the program and start two of her own: One that will empower women and another that would donate clothing, toiletries and other necessities to people in nursing homes.
The 'Ms. Wheelchair Maryland' and 'Ms. Wheelchair America' organizations don't judge beauty. Instead, both organizations focus on advocacy, free spirit and accomplishments of women who use a wheelchair, according to its website.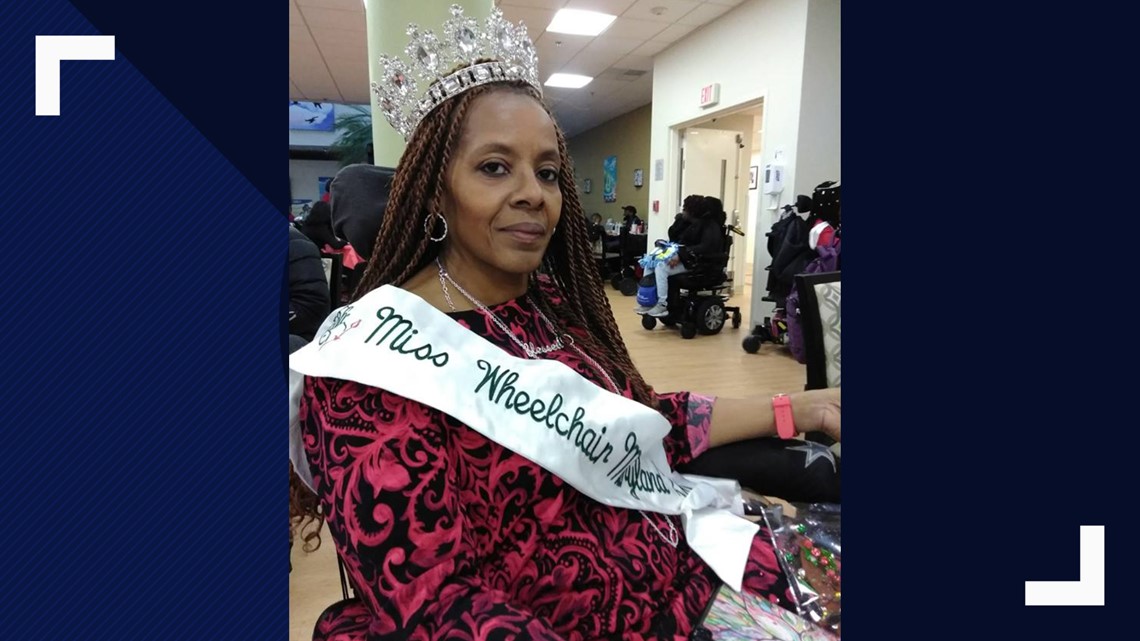 Now Hawkins-Barber is preparing to compete for the 'Ms. Wheelchair America 2020' title. The pageant will be held in Little Rock, Arkansas July 1-7.
While she's excited for the opportunity, she's turning to the community for help with expenses that aren't covered under 'Ms. Wheelchair Maryland,' a non-profit organization.
When Wanda competes, she will participate in leadership training, mentoring events and judging sessions.
"I want to be able to show people with disabilities that you can live your life and have your dreams come true," Hawkins-Barber, said.
She started a GoFundMe to help her get to the national stage.
If you'd like to donate, you can do so here.