WUSA9 celebrates Andrea Roane's 37 years of excellence
WUSA celebrates Andrea Roane's 37 years of journalism excellence as she prepares for life in retirement.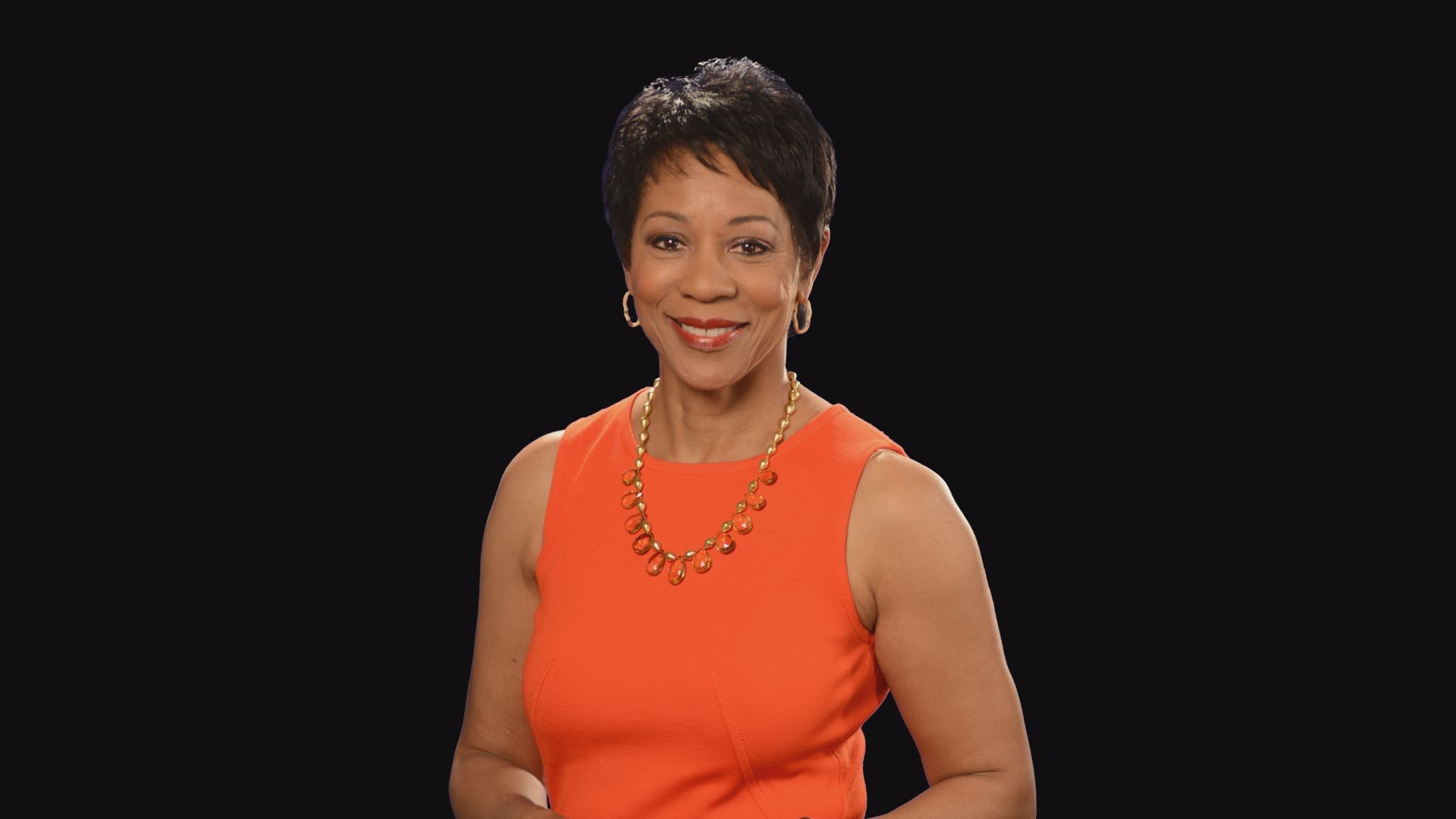 WASHINGTON -- It's been nearly four decades, that's how long viewers have welcomed Andrea Roane into their homes, like a member of the family.
She has made it her mission to inform, inspire and impact lives throughout the Washington area. But, Andrea's commitment to the community did not just start when she came to D.C.
You see, what you may not know is that her journalism career began in the New Orleans Parish Public School system. A parent, touched by Andrea's dedication to teaching, asked her to apply for the education reporter job at the local public TV station.
She did and got hired. Andrea even took on the responsibility to secure grants to keep the program on the air.
Five years later, she and her husband, Michael, moved to Washington. She got a job hosting a local PBS program. But, needless to say that gig didn't last long, and in 1981 Channel 9 snagged her.
You name it. She's anchored every newscast and covered it all. Politics, arts, local issues and newsmakers. Andrea has been that steady, reassuring voice and a constant link to viewers.
To top it off, she's received countless awards and recognition for her decades of work in journalism.
The multi-EMMY and Gracie award winner is also the recipient of the 2015 National Academy of Television Arts and Sciences Board of Governors Award. A 2014 DC Hall of Fame inductee and a 2006 Washingtonian of the Year for her continued work on breast cancer awareness.
Professional, poised and polished. Warm, talented and beautiful. There's just no simple way to describe Andrea Roane.
But what we do know for sure is that this devoted daughter, wife, mother and, yes, grandmother leaves behind a legacy of giving back and paying it forward.
She's a rare jewel that will be hard to replace. Congratulations Andrea. Happy retirement.
Andrea Roane's Buddy Check 9 Legacy
:
Every ninth of the month, Andrea Roane would ask, "have you called your buddy?" For 25 years, she has used her Buddy Check 9 initiative to spread awareness of early detection for breast cancer.
Her impact has been immeasurable. Andrea has been an inspiration to a host of women and men who have battled the beast and in many cases, beat the odds.
It all started with one survivor's story. "On Friday, I went public. I talked to Andrea Roane Eyewitness News Channel 9 about my experience as a breast cancer patient," she said.
For a woman sharing her breast cancer diagnosis on TV was unheard of, that is until 1993, the year Andrea Roane began an innovative program called Buddy Check 9.
The goal was not only to inform, but to spread awareness about early detection in the fight against breast cancer, sharing inspiring stories of breast cancer survivors, and inform women and men about advancements in breast cancer treatment and technology.
She pushed to provide free breast self-exam videos to reinforce the message that early detection is the key to fighting breast cancer.
For more than 25 years, Andrea has been the driving force behind Buddy Check 9. Survivors say how important her advocacy of early detection has helped to save lives.
"There have been few people who have impacted reduction in the death rate for breast cancer, in terms of media, then Andrea has," said Center Dr. Rachel Brem, Director of the GW Breast Imaging and Intervention and the GW Mobile Mammography Program.
Andrea's advocacy for women's health is limitless. Her commitment, boundless. In 1996, she christened the George Washington Mobile Mammography van. The mobile unit provides screening services to underserved women in the Washington region regardless of their ability to pay.
The Susan G. Komen for the Cure honored her with the Rebecca Lipkin Media Distinction Award in 2010.
A great philosopher once said, "only a life lived in the service of others is worth living."
Well, for 25 years, Andrea Roane has provided the ultimate service through Buddy Check 9, helping to save lives and empowering you to take charge of your health.
Let's just say, job well done.