HILLSVILLE, Va. — A 2018 federal law allowed hemp to be grown, chemically altered, and turned into products containing THC. THC is the compound that can get you high and is also used for pain relief.
Last Friday, Virginia lawmakers passed Senate Bill 903. The vote was 78-14 in the House of Delegates and 22-18 in the Senate. It limits all hemp products to only 2 milligrams of THC per package, far lower than most products carried in Virginia stores.
While holding up a bag of THC-infused hemp tea, District Hemp Botanical owner Barbara Biddle, with two stores in Virginia, said, "This is a tea right here specifically formulated to help with sleep. This is great for people that just need help with sleep sporadically. You know, they brew a tea they drink it before bedtime. It's a very easy way to administer CBD. This has 3.96 milligrams of THC and the entire package; this will become illegal. I would get a $10,000 fine if I sold this to anybody in Virginia from my stores. So products like these products, like this honey, some edibles, they'll all be gone. I'd say about 90% of my store would be gone because of the bill."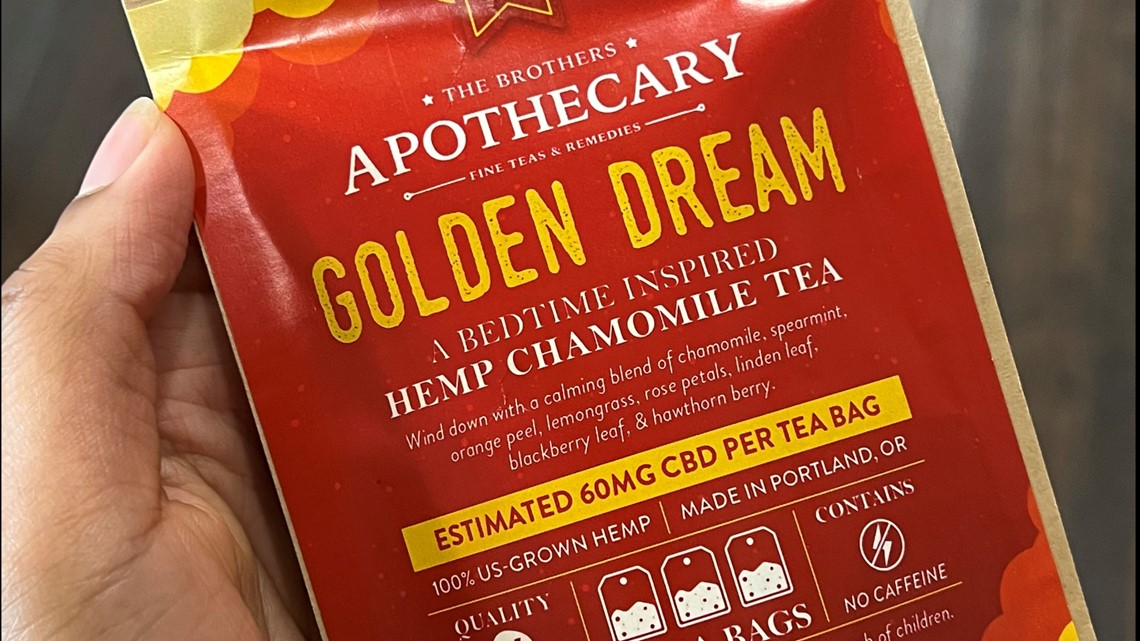 Dr. Lynn Silver with the Public Health Institute supported Virginia's new bill limiting hemp: "The loophole of 0.3% THC content allowed [in the 2018 Federal Farm Bill] was to open the barndoor wide for a whole range of products that were highly intoxicating, because 0.3% of plant is just not the same thing as 0.3% of a can of soda or of a gummy worm. And that criteria allowed large amounts of psychoactive THC to be pushed out there, as gummy worms, as "Sour Patch Kids" as all kinds of products that should not be out there exposing kids, and many of them with this very creative soup of new artificially derived cannabinoids. A lot of creative chemistry in there that we really know nothing about their safety."
Virginia's bill, if signed by the governor, would not just restrict Delta-8 THC gummies seen as potentially harmful if eaten by children, it would prevent manufacturing and sale of most existing hemp products meant for pain and anxiety relief with any THC in them.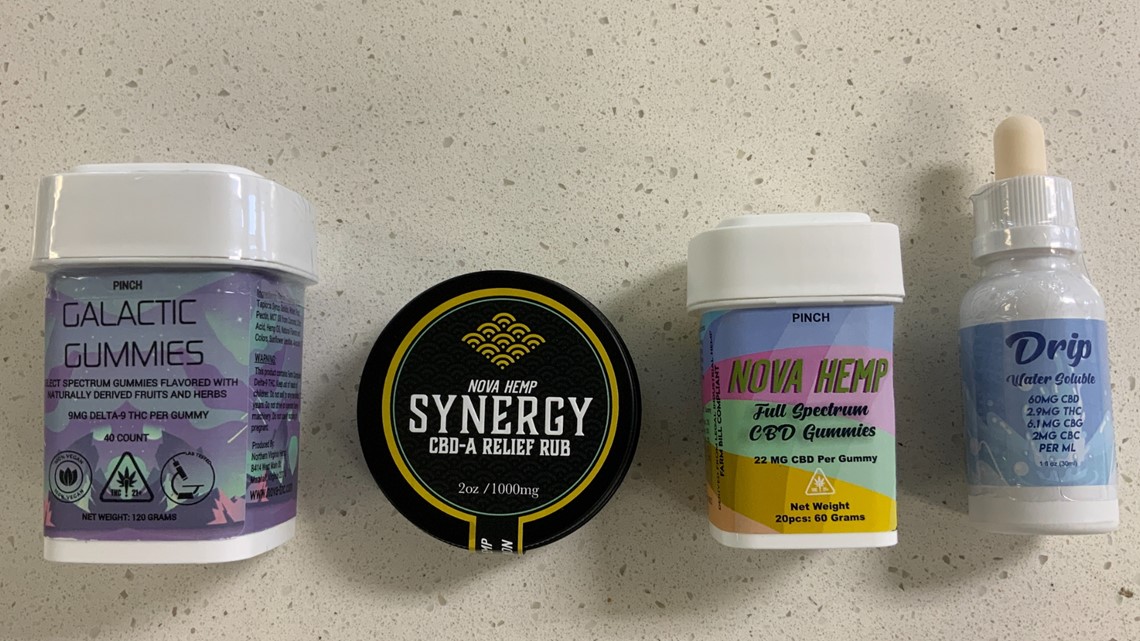 While holding up a small bottle, Northern Virginia Hemp and Agriculture owner Travis Lane explained, "this is this is a CBD water soluble tincture that we make here and it's got 60 milligrams of CBD in it. But it also has 2.9 milligrams of THC per serving in the bottle, which is Farm Bill compliant and meets all standards to the limits the [Federal] Farm Bill says but this for instance, is a product that will become illegal and removed off of our shelves. I mean, we we have a very big line of stuff here that you know will just be completely wiped out and this is just a nonintoxicating hemp product."
Virginia's attorney general helped write the hemp restriction bill. His office wrote WUSA9 their motive for doing so: "The attorney general assisted lawmakers in crafting legislation to create safeguards for the total THC content available in products. This year, we've seen a spike in accidental THC overdoses in children, due to many of the products' misleading packaging and unreliable regulation. These safeguards protect Virginia children and consumers from accidentally consuming THC, as well as holding accountable vendors that try to circumvent the law."
Silver added, "Some of these products have way more THC in them than legal cannabis edible would, you know, most states legal cannabis edibles can't be more than five or maximum 10 milligrams."
Virginia Cultivars owner Travis Wagoner said, "This is about people being able to improve their quality of life with products that are made here locally, with small farms, small businesses, you know, people within the community. Unfortunately, the products that are being highlighted and all the stories with the negative publicity are products that are being shipped in from out of state with California logos on it. It's not the Virginia Cultivars product. You know, we care about our constituents; we care about our users. There certainly are products on the shelves that are dangerous, but it's not products that are being made here in Virginia by reputable companies like ourselves. I think that it's not just me, unfortunately, it's my community and not having the right to choice. It's my employees having to seek out other employment because I can no longer offer them 40 hours a week. It's my community here locally, not having the revenue coming in from the employees, but also not having a tax revenue. You know, Hillsville was a small town, the biggest thing we have going for us here is a flea market that happens twice a year, and that's done. So with that being said, you know, if we're talking about public safety and taking care of the constituents, I think we need to take their opinions and their freedom of choice into consideration, and this is eliminating that."
Virginia's hemp growing and processing facilities are often located in the state's rural, higher unemployment areas.
Biddle added, "I have 12 employees in Virginia, and I don't know what tell them, you know, they might lose their jobs and I have no idea."
Senate Bill 903 now goes to Gov. Youngkin. Lawmakers expect him to sign it considering it was fellow Republican, Attorney General Jason Miyares, who helped write it. It would go into effect July 1.
Maryland and D.C. currently have no additional restrictions on hemp-derived THC products and follow federal law allowing their sale and production.