A search in Fairfax County for an accused killer who could be "armed and dangerous" is on day 60, according to police, who are now offering thousands of dollars as a reward for information leading to an arrest and conviction.
The hunt began after an early October tragedy where a Maryland man from Mount Vernon was shot to death in a car in the 5800 block of St Gregory's Lane around 7 a.m.
Detectives believe 43-year-old Kyjuan Omar Braxton Trott-McLean is the man who shot 31-year-old Brandon Wims at the Old Mill Gardens apartment complex in Mount Vernon on Oct. 2. At the time, police said Wims was sitting in the car with two others. He was taken to the hospital, where he died just an hour later, and Trott-McLean was seen leaving the area in a silver Nissan Sentra registered in Maryland as 2ET4005, according to police.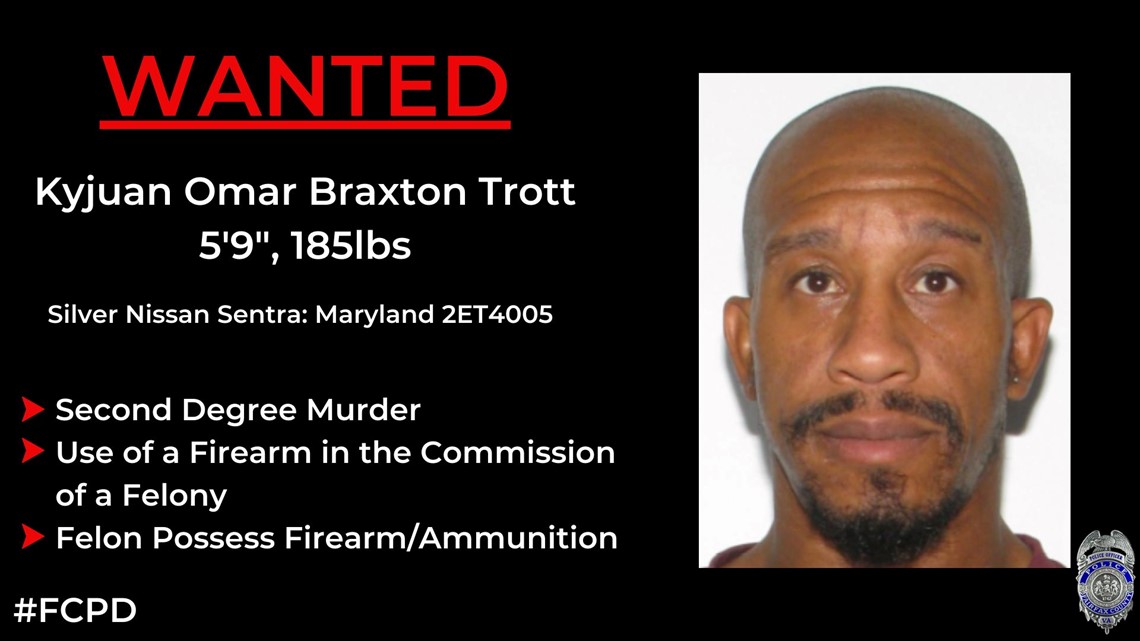 Wims' family now reels in the aftermath of his death.
"I'm here today to let you know that I am broken without my child," said Wims' mother during a press conference Wednesday. "He was a good kid, a good son, a good uncle, a good friend, a good cousin; he was good to anyone he came across and he was not deserving of this vicious killing. He was not able to defend himself . . . he just had to sit there and take bullet after bullet, after bullet."
"No one deserves to die like that," she cried from the podium.
Since the incident, Fairfax Co. Police have obtained warrants for second-degree murder, use of a firearm in the commission of a felony, felon in possession of a firearm, and felon in possession of ammunition.
"I ask you to please, if anyone out there knows anything, please call the police . . . anyone out there could be the next victim," Wims' mother said.
Detectives are asking anyone with information on Trott-McLean's whereabouts to call 703-246-7800. They are advertising an $11,000 reward for information leading to Trott-McLean's arrest and conviction, even for those wishing to remain anonymous.
Tips can be submitted anonymously through Crime Solvers by phone – 1-866-411-TIPS (866-411-8477) and by web — Click HERE. Download the 'P3 Tips' App and follow the steps to "Fairfax Co Crime Solvers."