WASHINGTON — Virginians, did you feel the earthquake Monday morning?
An earthquake, measuring 2.7 magnitude, was reported at 5:04 a.m. in Troy, Va., the United States Geological Survey reports.
The epicenter, south of Lake Anna, Va., was very close to the much stronger at 5.8 on the Richter scale 2011 earthquake was felt as far north as southeastern Canada, WUSA9 meteorologist Howard Bernstein reports.
Monday's earthquake was likely an aftershock of the 2011 Mineral, Virginia earthquake. Paul Caruso, a geophysicist at the U.S. Geological Survey, says that it's not unusual to have aftershocks still occur more than a decade after a moderate to a strong earthquake.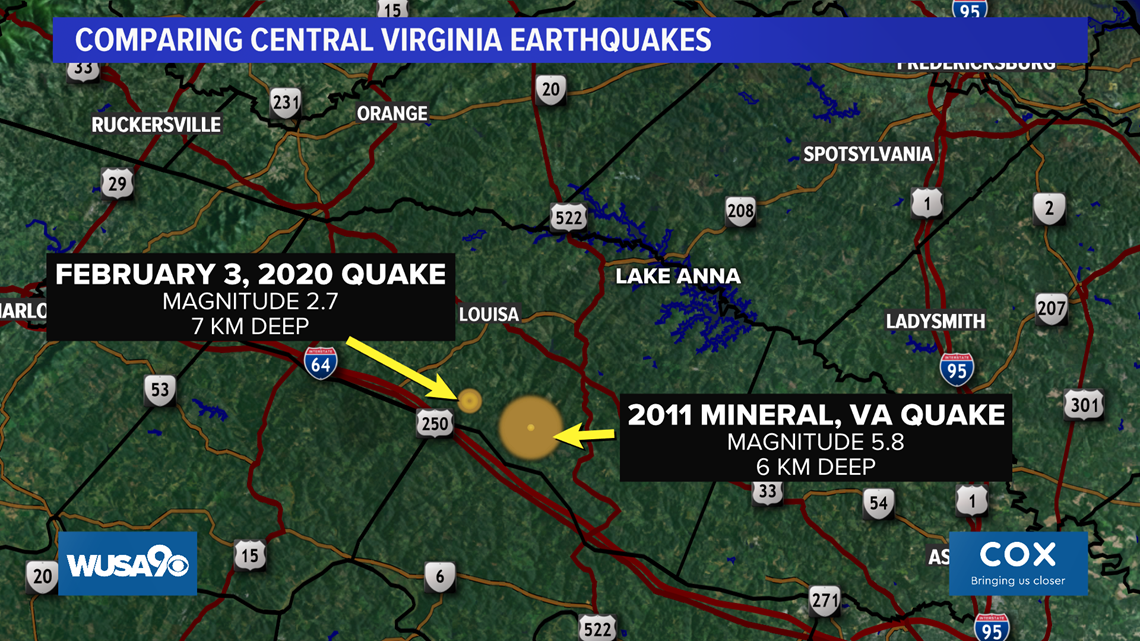 The bigger the earthquake, the longer afterward there are likely to be aftershocks.
Lake Anna is about 72 miles from Washington, D.C. and is located in the counties of Louisa, Spotsylvania, and Orange in Virginia.
There were no reports of any damage.
The 2011 earthquake was the second strongest on record in the East and was strongest on record in Virginia. Officially the USGS measured the 2011 quake as a 5.8 magnitude. It is not that unusual for small earthquakes to occur in the East, but what was unusual about that quake was its intensity, duration, and scope.
The map below shows all earthquakes in the region from 1990 to present with a magnitude of 2.5 or greater. You can see the cluster of earthquakes in Louisa County, Virginia. Most of these were aftershocks from the 2011 Mineral, Virginia quake.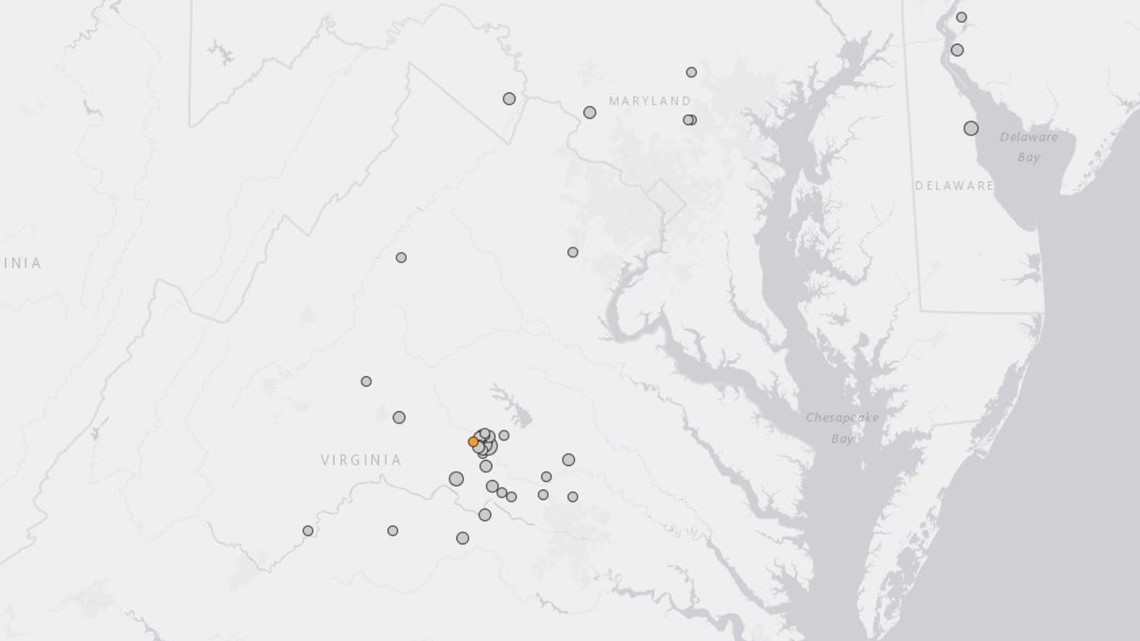 The 2011 quake could be felt in 22 different states. The reason why earthquakes on the east coast can be felt further away than west coast quakes is because of the age and layout of the earth's rocks.
On the east coast, our rocks are old and continuous. This allows for an earthquake's seismic waves to translate much further.
The Washington Monument also sustained heavy damage in the 2011's earthquake. After repairs to more than 100 cracks in the monument, it reopened to the public in May 2014.