CLIFTON, Va. — Dizziness, slurred speech and vomiting. These are the symptoms seven students at Fairfax County's Liberty Middle School experienced Thursday.
In a letter sent to parents, the school's principal said the students ate Delta-8 gummies. These types of edibles contain THC, a compound that gives marijuana its high.
The school did not say how the gummies were packaged. But in past reporting, we've shown how some Delta-8 gummies are packaged to look like popular candy brands. It's an alert Virginia's Attorney General Jason Miyares repeated Friday:
"What parents are looking for, they look very often like anything else. One of these are real gummies. One of these are THC gummies."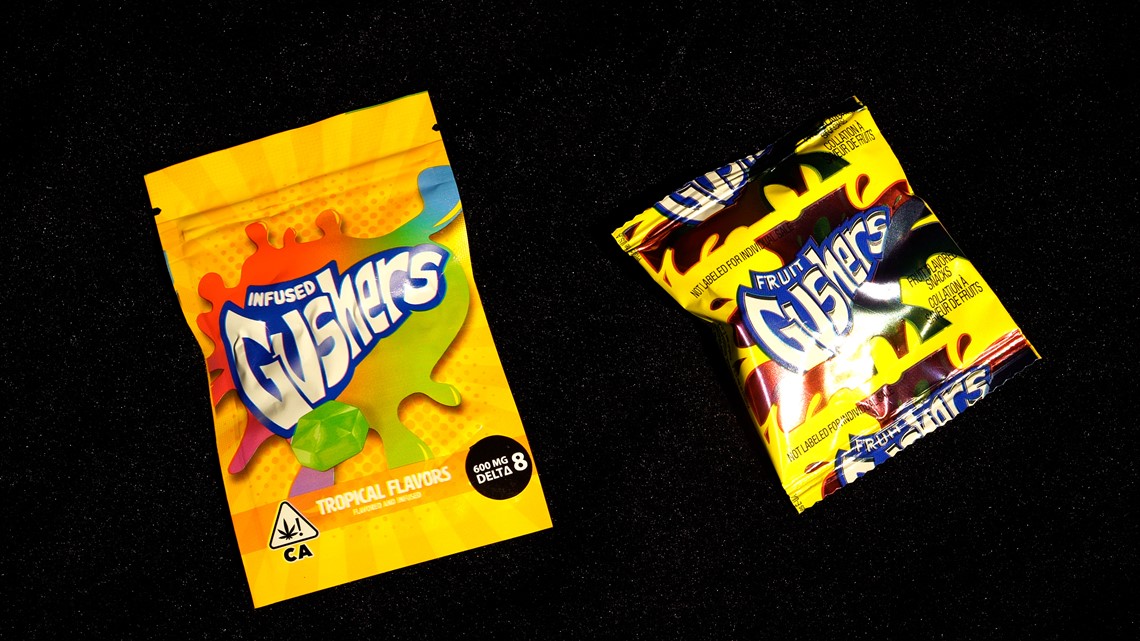 Last week, WUSA9 reported on the murder and neglect arrest of Dorothy Clements. Spotsylvania County Police say she is responsible for her 4-year-old son's death after he ended up with a "large amount" of THC in his system from eating an unknown number of gummies. Clements' arraignment is Nov. 1.
Fairfax School officials declined to say how many gummies the seven middle schoolers ate. But Delta-8 manufacturers we spoke with recommend their adult customers, often using it for pain relief, cut even one gummy into pieces because of how potent the high can be in taking just one.
Back at Liberty Middle, Fairfax Police added that "no crime" was committed. But, Virginia's Attorney General is cracking down on all Delta-8 sales in the state.
"We're trying to shut down on it. We don't want it to end up in anyone's inbox when they're doing Halloween trick or treating," said Miyares. The Attorney General said that all Virginia businesses warned against carrying THC edibles packaged similarly to candy and snacks have complied with removing those items off their shelves.
While Miyares and parents may be concerned about their children's trick-or-treat bag, some researchers say drugs handed out on Halloween is the stuff of urban legend.
"I've looked at more than 60 years of data that no child has ever been killed or seriously hurt by a contaminated treat picked up in the course of trick or treating," said University of Delaware Criminal Justice professor Joel Best.
Best says it's "silly" to fear drugs intentionally being placed into children's Halloween treats.
"For starters, drug dealers are in the business of selling drugs. They don't give them away," added Best.
WUSA9 reached out to Fairfax County schools Friday to get an update on the condition of the students. They told us they could not share that information. The school's principal did say in his letter to parents, they will be using this incident as a learning opportunity at school to discuss the importance of making good choices.
Fairfax County Parents Association member Tracy Compton told WUSA9, "I have two elementary school-aged children and I had a conversation with them last night that things that look like candy can be very harmful to them. I used this incident as an opportunity to check in with them, discuss why some people choose to take things like this, what it can do to your body, and affirm the values in our family. This incident makes me think about the children of Fairfax. Our kids are suffering so much already with all-time high levels of depression. I hope that no child in Fairfax uses products like this to look for a way out."