WUSA9 knew it through sources, but Monday's new eight-count indictment is really the first authorities are now publicly confirming 17-year-old Nabra Hassanen was raped, in addition to the horrors she endured when she was murdered last June.
The details are disturbing.
The new indictment accuses 22-year-old Darwin Martinez Torrez of both raping and sexually assaulting Nabra with some kind of object. The Commonwealth Attorney couldn't say what that object was, but we can report, it happened at least twice.
"It's hard. I hope this not happening to anybody," said Mohmod Hassanen in a recent on-camera interview. Nabra's father then looked away to wipe tears from his face.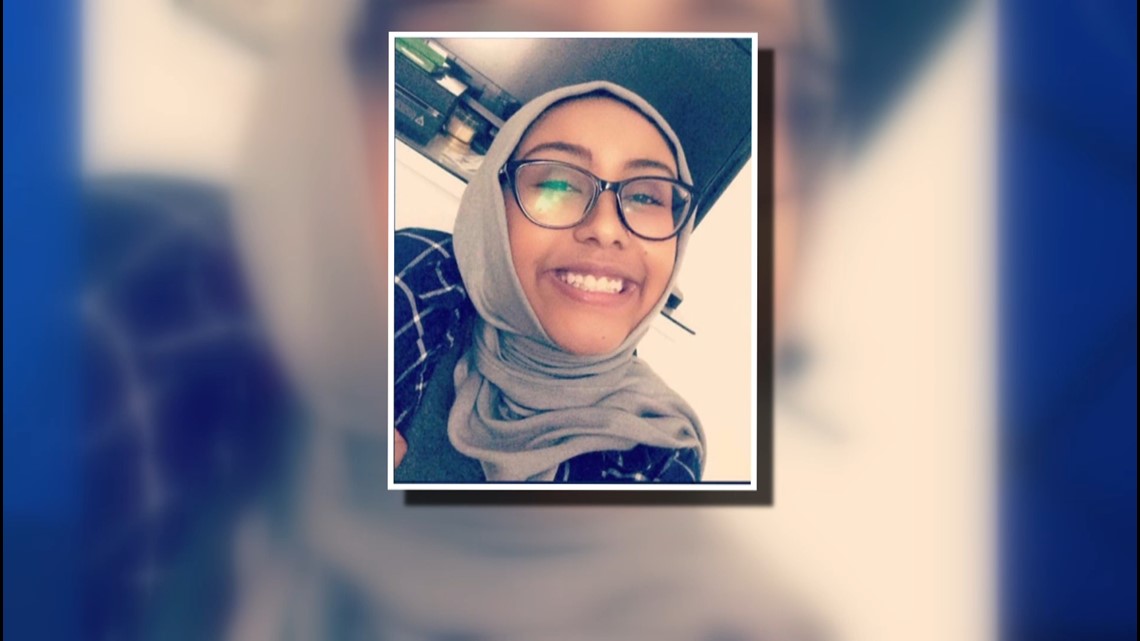 Hassanen says his daughter was with friends in the early-morning hours of June 18th. They were on their way back Mosque for Ramadan prayers when the teens and Martinez Torres got into an argument. Police say Martinez Torres chased down the teens with a baseball bat and struck Nabra. He then abducted her.
A crowd of more than 100 supporters and friends shouted "Justice for Nabra" outside of the Fairfax County Courthouse last Friday. They were there an emotional hearing where Nabra's parents saw Darwin Martinez Torres in person for the first time.
The Reston teen's murder sparked outrage in her neighborhood and across the world. Even Nabra's own father believes his daughter was targeted because she's Muslim.
Fairfax County police ruled-out the 'hate crime' possibility early-on and instead, called it a 'road rage' incident.
"I don't know why", said Fairfax County Commonwealth Attorney, Ray Morrogh on Monday.
Morrogh both commended the department for the thorough investigation and criticized them in the same interview.
"I think it's always dangerous to characterize a case, especially on the day it happens or shortly thereafter," said Morrogh.
The Fairfax County Police Spokesperson, Julie Parker, released the following statement Monday, essentially saying they've been transparent from the beginning"
"We shared information about this tragic case from the very beginning. We provided Mr. Morrogh's office a complete and thorough investigation. Our officers brought this suspect into custody and take comfort in knowing he's behind bars. We have full confidence the Commonwealth's Attorney will ensure justice is served for Nabra, her family and friends, and our entire community."
Getting back to the indictment, four of the eight charges are Capital Murder charges. Morrogh says this means they can and will go after the death penalty.
There's a court hearing set for 9 a.m. Thursday to set a trial date.