LAKE RIDGE, Va. — A man is in the hospital after a house fire in Prince William County early Wednesday morning.
Crews with the Prince William County Fire Department responded to the 12000 block of Point Longstreet Way in Lake Ridge for a reported fire. When firefighters arrived on scene, they found heavy fire and smoke coming from the home. The people in the home said they woke up to a fire on the deck.
While trying to rescue the family's pet dog, a man sustained possibly life-threatening burns, according to firefighters. He was taken to a regional burn center for treatment. His condition is not known at this time. Another adult and a child were able to safely get out of the home, along with the dog.
Firefighters called a second alarm to fight the blaze, bringing more crews to help get the fire under control. The flames caused extensive damage and was declared unsafe to occupy.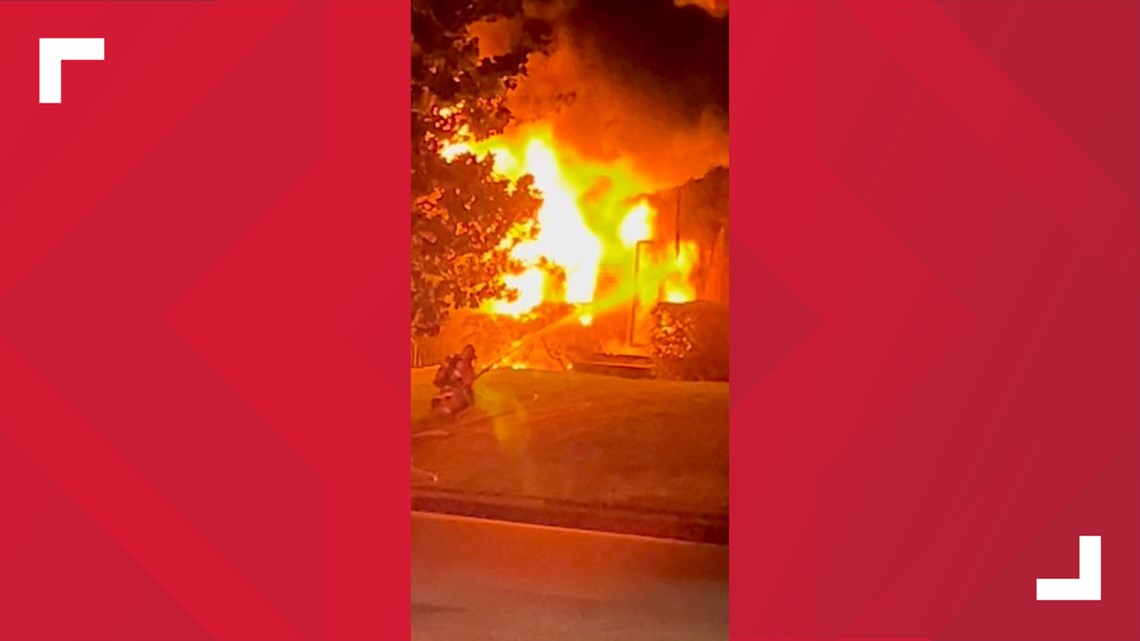 The American Red Cross is assisting the displaced family. The Fire Marshal's Office said the fire is being investigated as accidental and that investigation continues.