FALLS CHURCH, Va. — Women's wrestling is one of the fastest-growing sports in the country. But in Virginia, girl's high school wrestling is still not considered to be a sanctioned sport.
Now, one local high school coach wants to change that.
At Falls Church High School in Fairfax County, there are currently eight girls who compete on the girl's wrestling team. This is the largest group of women wrestlers in the school's history. The program continues to grow in part because of the head coach who is making history of her own.
Warry Bonney is one of the first female high school head wrestling coaches in Virginia.
"I tell all of my wrestlers every day that you can do anything. There will be things in your way that may stop you or get you down but persistence and hard work pays off," Bonney said.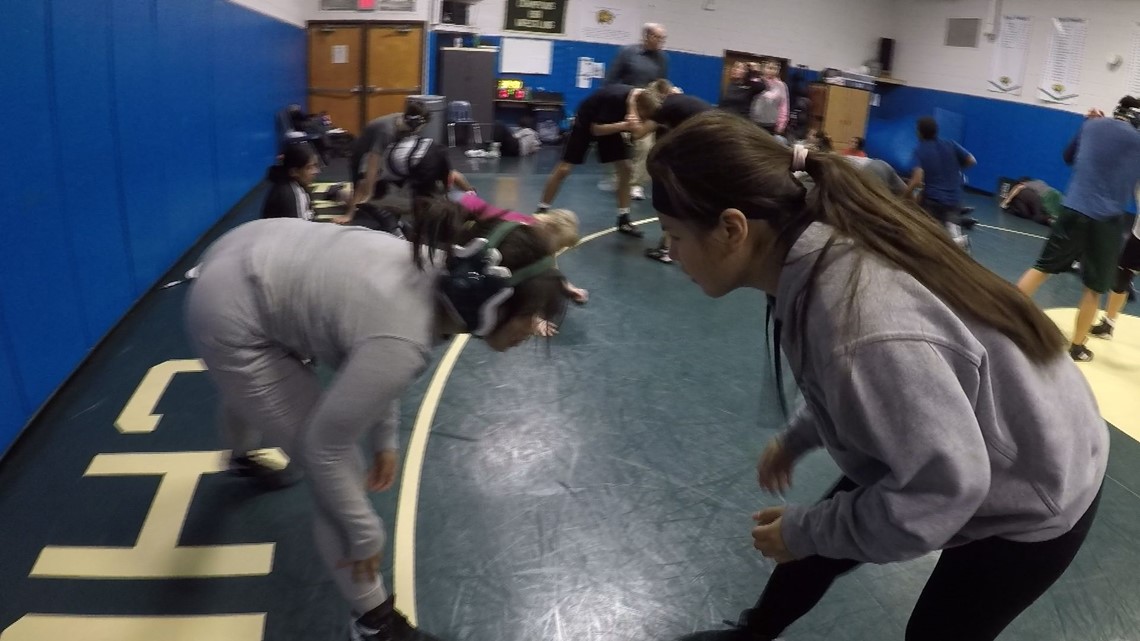 Bonney said her persistence started in elementary school when she followed in her brother's footsteps and signed up for wrestling. In high school, she was the only girl on the team and one of only a handful of women wrestlers in the region.
"I always had encouragement around me but that did not mean there were not times when people did not want to wrestle so they would forfeit against me or say demeaning things," Bonney said.
Bonney would oftentimes need to travel several hours in order to compete at all-girls competitions.
"It developed a sisterhood. Unfortunately, because Virginia has not sanctioned girls wrestling yet, I wrestled in high school 15 years ago and it has not changed much," Bonney said.
Bonney wants to make sure girls in Virginia have more opportunities to wrestle within their gender and hopes girls high school wrestling will become a sanctioned sport within the next year.
"We will show that we have the numbers and if we build programs they will come," Bonney said.
As it stands now, the girls on Coach Bonney's team can choose to compete in JV and varsity matches with everyone or can choose to wrestle at one of the girls only tournaments. There have been five girls only Virginia high school league sanctioned tournaments so far this year.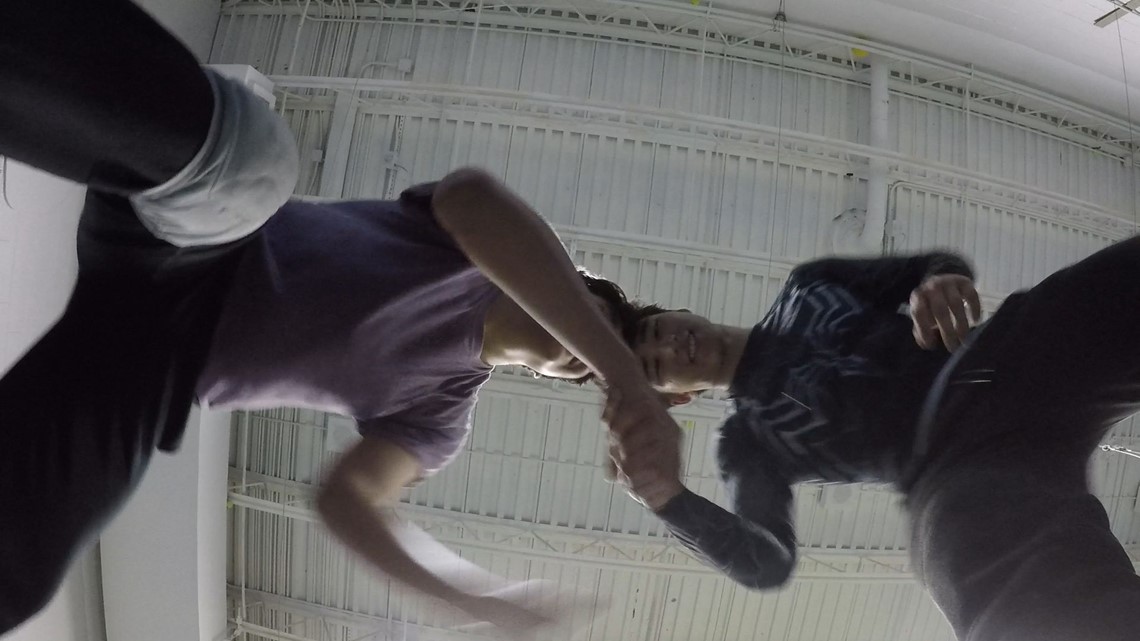 Looking back on her career, Bonney said she is grateful for wrestling and the lessons it taught her both on and off the mat. She is now passing that lesson forward to the next generation of students.
"Wrestling is not just about wrestling," Bonney said. "There is no coach out there who believes it is just about that. It is about the men and women they become off the mat."
The next invitational is on January 18 in Spotsylvania. The state championship for girls will be held at Hayfield High School on January 25.