FAIRFAX, Va. — A home in Virginia has been decimated by a fire, leaving one person injured and another unaccounted for as of Monday evening.
The house, located on Goodview Court in the Mantua area of Fairfax, went up in flames sometime before 6:45 p.m. on the day after Christmas.
The first responders on the scene reported a heavy fire already blazing as they got to work on extinguishing the flames.
The fire has been extinguished as of 8:50 p.m.
Officials have not shared any details about a possible cause or specified any additional identifying information about the home's occupants.
Unfortunately, the home ultimately was not salvageable.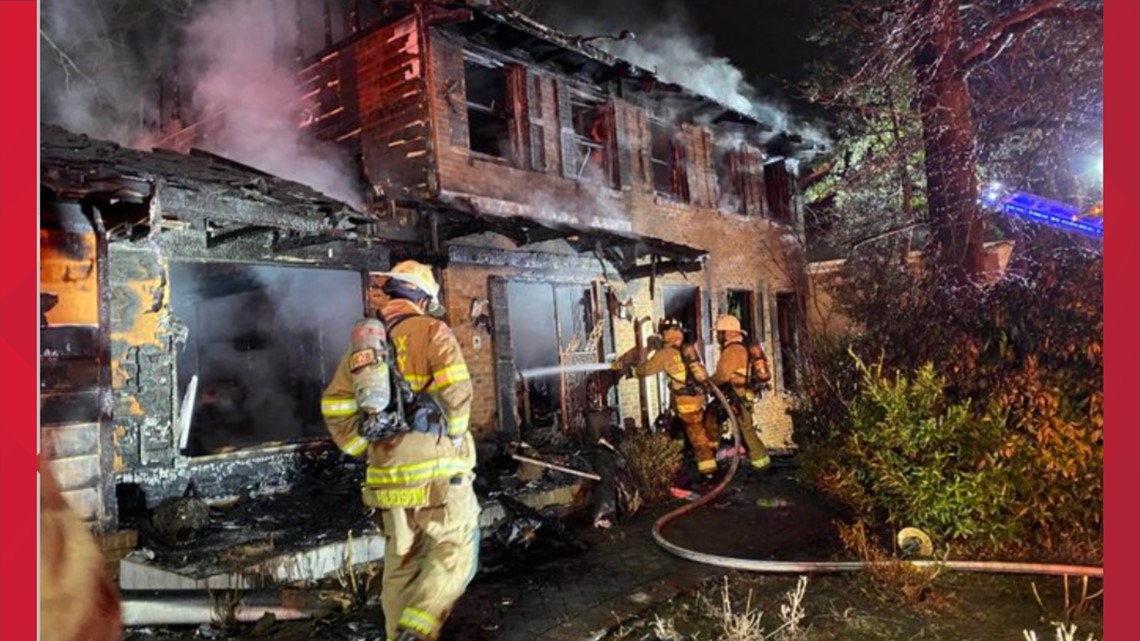 Nearly one week ago, firefighters battled a large house fire in Lorton, Virginia. Flames destroyed the Fairfax County home, but all people inside were able to escape, firefighters said.
A spokesperson with Fairfax Fire and Rescue Services said units were dispatched to the 11300 block of River Road in the Lorton area for a report of a fire around 2:30 a.m. Tuesday When crews arrived on the scene they found flames had engulfed the home on all sides. Firefighters said all people inside the home were accounted for.