WASHINGTON — On his first day as Fairfax County Commonwealth's Attorney, Steve Descano announced his office will no longer prosecute adults on simple marijuana possession charges.
He said his goal is to use the county's resources to make the community safer, not entrap people in the criminal justice system.
"You take a look at what conviction for a simple possession of marijuana charge does," Descano said. "It really caps someone's potential throughout their entire life when they go to get a job, get an education, or even go get a place to live, and we should be using those resources instead of hurting people in that way, using those resources to go toward things that actually impact community safety."
The move by Descano is effective immediately, but does not include possession with the intent to distribute, nor does it include conspicuous public use of marijuana.
Descano's office told WUSA9 that the determination of what "simple possession" is will be determined by prosecutors in Fairfax County on a case-by-case basis. This means the determination to prosecute could vary by the prosecutor in the case.
Factors that could determine what marijuana charges are brought by prosecutors include but are not limited to, the amount of marijuana present, the packaging and division of marijuana, and any accompanying drug or drug-sale paraphernalia, according to Descano's office.
"We need to be focused on getting real justice," Descano said. "It's all about putting the resources towards things that actually allow people to see that the criminal justice system is working for them."
The change in policy could impact a significant amount of people. The policy Descano's office released Thursday reports that Fairfax County Police officers made an arrest or issued a summons for possession of marijuana 11,937 times between 2017 and 2019.
Those arrests and convictions affect residents' tax dollars. Descano estimates that the police department alone spent more than $2.9 million on these cases in two years. That total doesn't include court and lab costs, he said.
"I did not come to this decision lightly," Descano said. "This deliberate policy shift is a result of significant meetings, research, and thoughtful considerations. It's based on a thorough look at our criminal justice system, downstream consequences, and most importantly our community. I dedicated myself to the pursuit of justice as a lawyer which means I dedicated myself to this very type of reform. When I raised my hand and took the oath of office I also dedicated myself to serve our community by providing justice for all to the best of my ability."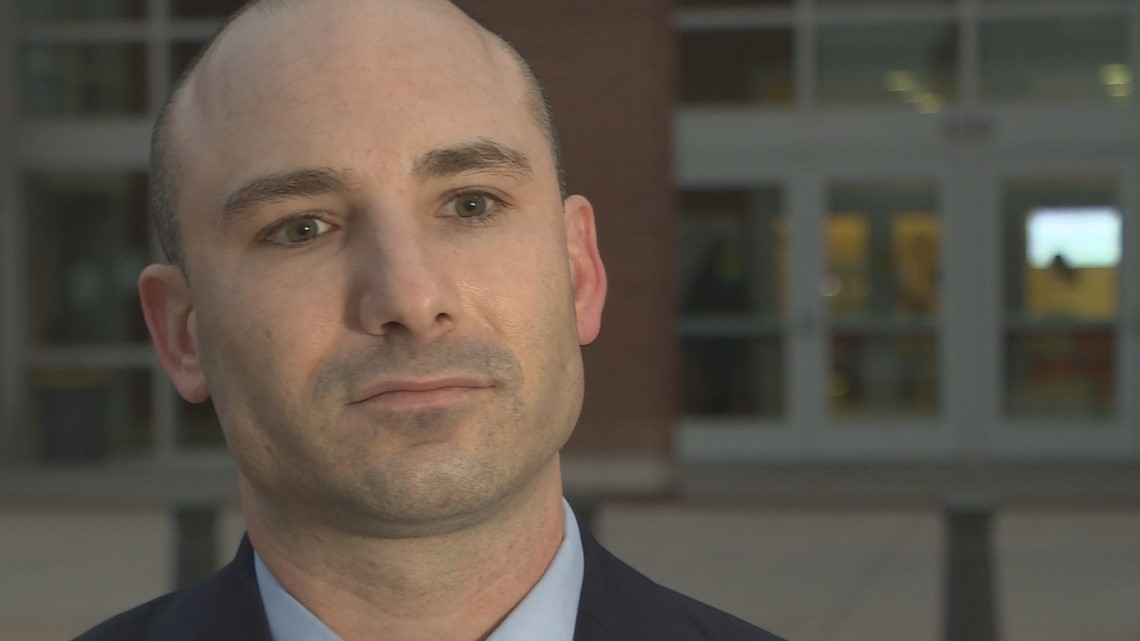 He said the people who were arrested for simple possession under past administrations won't see a retroactive change. To get their records expunged, they'll have to go through the current process, which Descano calls one of the most restrictive in the country.
"This policy is a forward-looking policy, but we have not forgotten about them," he said. "One of the very very important parts of my job as the Commonwealth's Attorney is to be a voice down in Richmond with our state legislature…how we need to change our expungement laws to help individuals who have this record that is really hurting them, their family, and their entire community and will hurt them in perpetuity unless there's a legal change."
He said the downstream of these types of prosecutions negatively impact families and disproportionately impact communities of color, so he is determined to find them justice.
The policy does not extend to juveniles, who he said face a completely different system than adults. He said the courts' goal would remain the same in their cases--help them.
Some people who expressed opposition to the policy said on social media that this is a legislative issue and not up to the prosecutor to decide which laws to take action on.