Mayhem broke out in a Fairfax County courtroom packed with 250 people when the parents of murder victim Nabra Hassanen tried to attack the defendant.
Minutes after defendant Darwin Martinez Torres, 22, was brought into the hearing room, Nabra's father, Mohmod Hassanen, stood up and started screaming at him. Then, Hassanen, in the front row, lunged at Torres, who was about 25 feet away. The judge was escorted out immediately.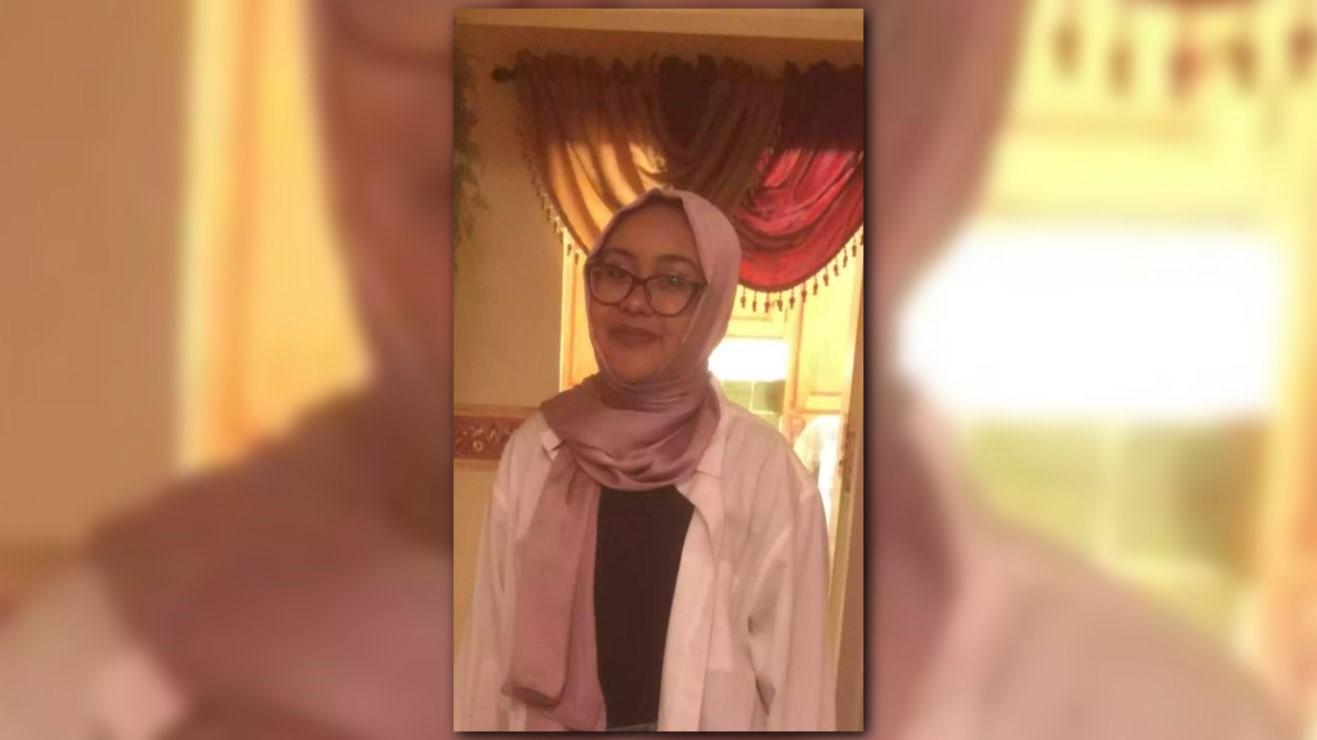 Deputies quickly picked up Mohmod Hassanen by his arms and carried him out. At the same time, Nabra's mother, Sawsan Gazzar hurled her shoe at Torres, sending it flying about 25 feet. It landed a few feet from Torres. Gazzar stood on the bench and screamed "I will kill you" and obscenities at Torres. People around her calmed her down and she sat down.
"I would've done the same thing. I totally understand they they did that. I 100% understand," said Yassine Hasan, 16. He was in the same grade as Nabra and said the huge turnout was a testament to her beautiful personality.
A total of five other people were pulled out including one man who yelled "F-U" to deputies as they tried to restore order in the courtroom.
Then deputies cleared the entire court room and the hearing was moved to a private court room. Media covering the hearing were permitted to watch it on a TV screen in another room. Torres waived his right to a preliminary hearing. The next step in the case is a Grand Jury hearing in which Torres will likely be indicted.
Outside, a crowd of some 200 stood outside with signs chanting "What do we want? Justice for Nabra." They came to support the family and parents of the 17 year old girl who was beaten with a baseball bat and murdered on June 18, 2017.
She was walking with friends to ADAM Center Mosque in Sterling in the overnight hours as part of a religious observation. Police say as Torres drove by the group he exchanged words with some of the teenagers which apparently triggered his anger. They say chased the teens with his car then got out with his bat and kept chasing them. Witnesses have told police that they saw Torres standing over Nabra holding a bat.
According to court documents, Torres confessed to the crime and then led detectives to a lake in Sterling where he had dumped her body. The medical examiner determined she died of blunt force trauma. Authorities say they are not sure yet whether she was sexually assaulted and they are waiting for tests results to come back.
Torres is charged with murder but could face more charges, according to Commonwealth's Attorney Ray Morrogh. If a sexual assault charge is added, Torres could be charged with a capital murder and possibly face the death penalty.
Nabra's parents are convinced that Torres attacked their daughter because she was Muslim. They believe he saw her and the other girls wearing headscarves. Fairfax County Police say there is no evidence of a hate crime. They have said the motivation was "road rage." Some of the teens who were part of the group also told WUSA9 that Torres was enraged over the road incident.
"I think about my daughter everyday. I don't want this to happen to nobody else, to lose their daughter like we did," said Mr. Hassanen. He questions shy Torres, an undocumented immigrant, was allowed to stay in the country, when he had recently been accused of assaulting his girlfriend.
Many of Nabra's friends from South Lakes High School, her mosque and Reston neighborhood, chanted in support, ensuring their dear friend will not be forgotten.
200 #NabraHassanen supporters outside Fairfax Courthouse; hearing now private after parents' outburst shoe-throwing @ murder suspect @wusa9 pic.twitter.com/Ul8i5j2LRB

— Peggy Fox (@PeggyTV) October 13, 2017