WASHINGTON — A massive 5 fire-alarm fire broke out in a five-story building near Alexandria on Saturday morning, casting thick black smoke that was seen for miles around the DMV. The fire and smoke was so large that even showed up on radar.
WUSA was able to capture several radar shots that picked up the blaze that many residents across D.C., Maryland and Virginia could see.
WUSA9 radar picks up Alexandria fire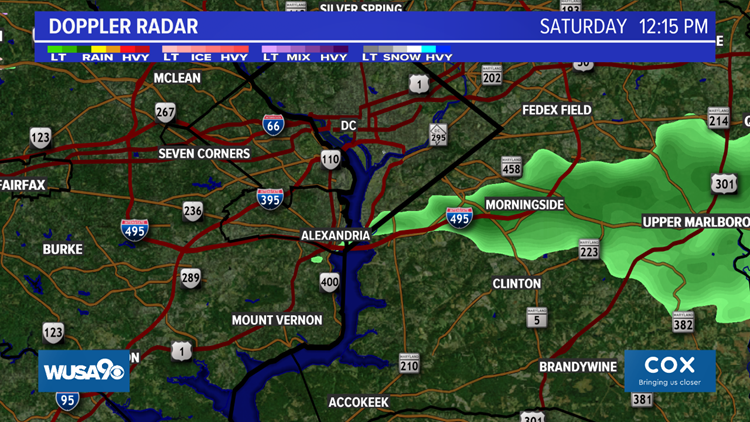 The National Weather Service of D.C. and Baltimore even tweeted out some of the images of several satellites and radars.
Weather radars can detect a wide variety of unique behavior, from bird flocks to plumes of smoke. How? Electromagnetic waves are scattered out from dust and smoke particles, similar to precipitation. A signal of energy is sent from the radar, and the particles of smoke were big enough to send energy back so that radar could see them.
Other more intense situations like wildfires can produce the effect of pyrocumulus, also known as a flammagenitus cloud or a fire cloud, which also shows up on radar scans.
According to the American Meteorological Society's Glossary of Meteorology, a flammagenitus is "a cumulus cloud formed by a rising thermal from a fire, or enhanced by buoyant plume emissions from an industrial combustion process."
No injuries or deaths were reported from the fire. Fairfax County Fire said the building was under construction at the time the fire went off.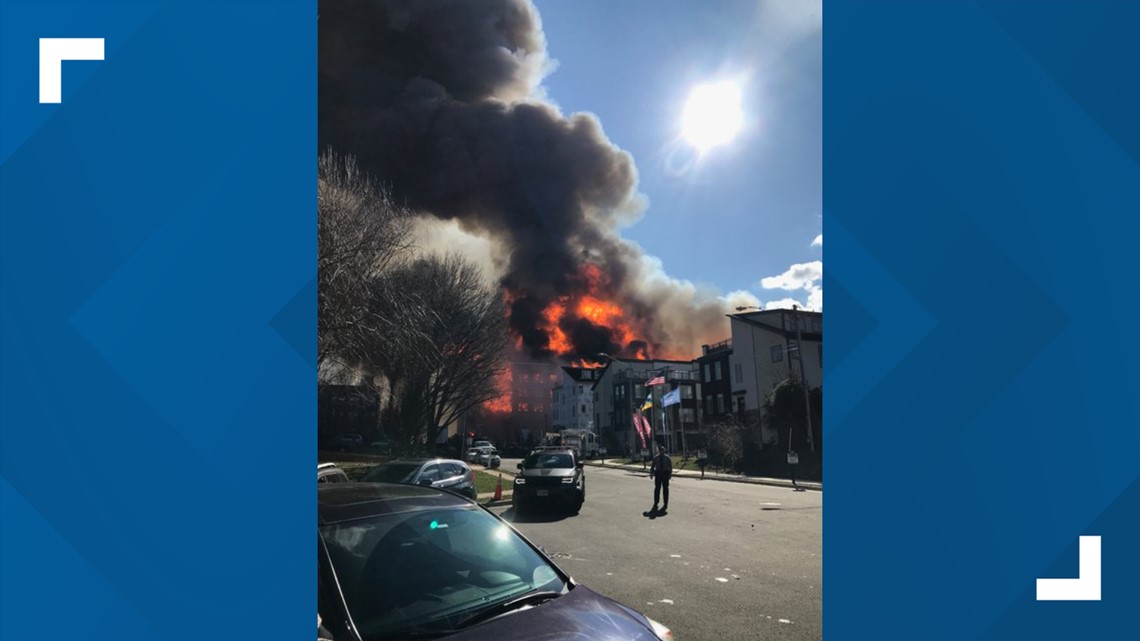 Alexandria fire seen by many Saturday