The dogs were rescued from the Envigo Breeding Facility, where investigators claim the facility performed unnecessarily painful medical experiments on dogs and puppies, including euthanasia without sedatives.
The 4,000 rescued beagles were then dispersed to shelters across the country in hopes of finding new forever homes. Some have even been adopted by celebrities including Mia, a 7-year-old rescue who was adopted by Prince Harry and Duchess Meghan Markle.
Now, one of the Envigo beagles is headed to the big game, the 2023 Puppy Bowl.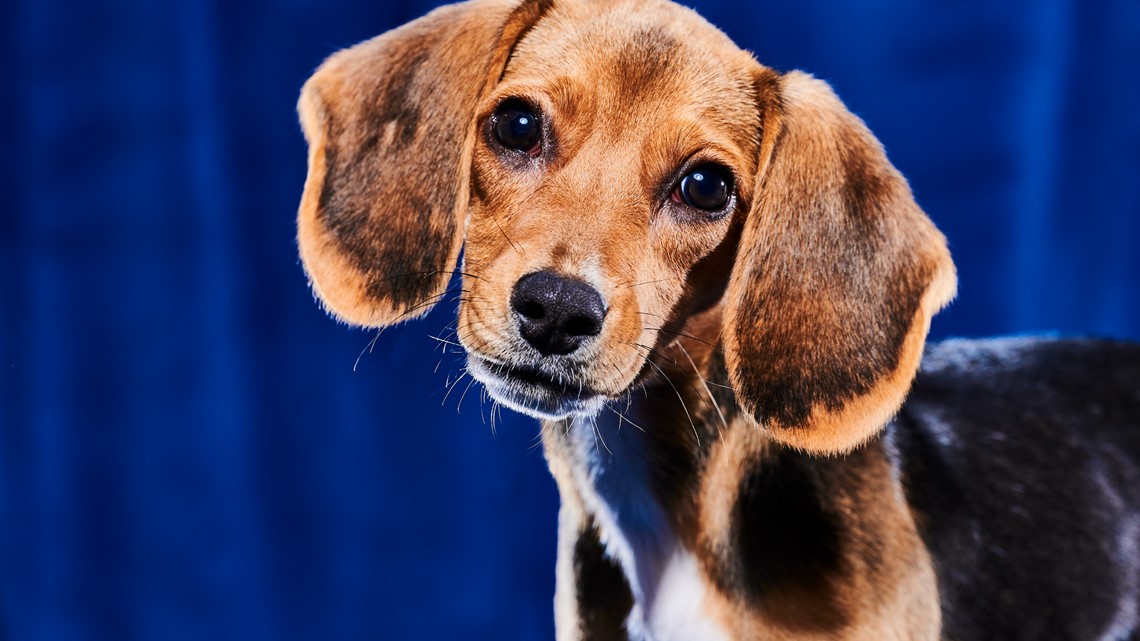 According to a Facebook post from Green Dogs Unleashed, the Virginia nonprofit took in a handful of Envigo dogs, including a mama dog named Grace and seven of her 4-week-old puppies.
One of Mamma Grace's pups, Allison, has been selected to participate in Animal Planet's Puppy Bowl XIX.
The Puppy Bowl is an annual program that mimics the Super Bowl using puppies. According to reporting from Vox, the first Puppy Bowl was held in Silver Spring, Maryland in 2005 and drew nearly six million viewers over 12 hours.
Allison will be one of 122 puppies featured during the Puppy Bowl. The pups come from 67 shelters across 34 states.
Allison, who has since been renamed June by her adopted family, is keeping up her Puppy Bowl appearance by playing fetch and in her down time snuggles up with her family.
Puppy Bowl XIX will air on Feb. 12 at 2 p.m. on Animal Planet.
From never feeling the grass on her paws to the royal treatment, a 7-year-old beagle rescued from a breeding and research facility in Cumberland has been adopted by Prince Harry and Meghan Markle.