Can a detergent pod get stuck in your kitchen sink drain cementing it shut?
Kabir Shafik, All Plumbing, Inc. Owner
Tide- P&G Company Communications
OxiClean- Church & Dwight Co., Inc.
All- The Sun Products Corporation website
To some, they're a household staple, making laundry a breeze.To others the tiny object spells out DANGER to kids. I'm talking about detergent pods. The candy-colored stain-fighters under fire for child safety.
Now, one viewer turned to Verify to find out if there's another reason to be wary of pods.
Suzanne Anderson wanted us to fact-check whether a viral Facebook photo with over 103,000 shares was legit.
The woman who posted the photo claimed her kitchen sink was backed up for days and discovered a detergent pod from her washing machine made its way through the pipes and exploded, cementing in her kitchen sink drain.
Our Verify team spoke with detergent brand giants to see whether this could happen. All contend it's impossible.
"Given that PODS 100% dissolve in hot or cold water I'm not sure how they could clog a drain," wrote a Tide representative.
All's Mighty Pacs website explains in detail that the pods are so dissolvable that you should avoid touching them with wet hands.
Verify wanted an outside opinion to weigh-in.
Kabir Shafik, 20-year owner of All Plumbing, Inc. in Arlington, Virignia, says none of his plumbers have ever been called for a pod-lodged-in-drain emergency.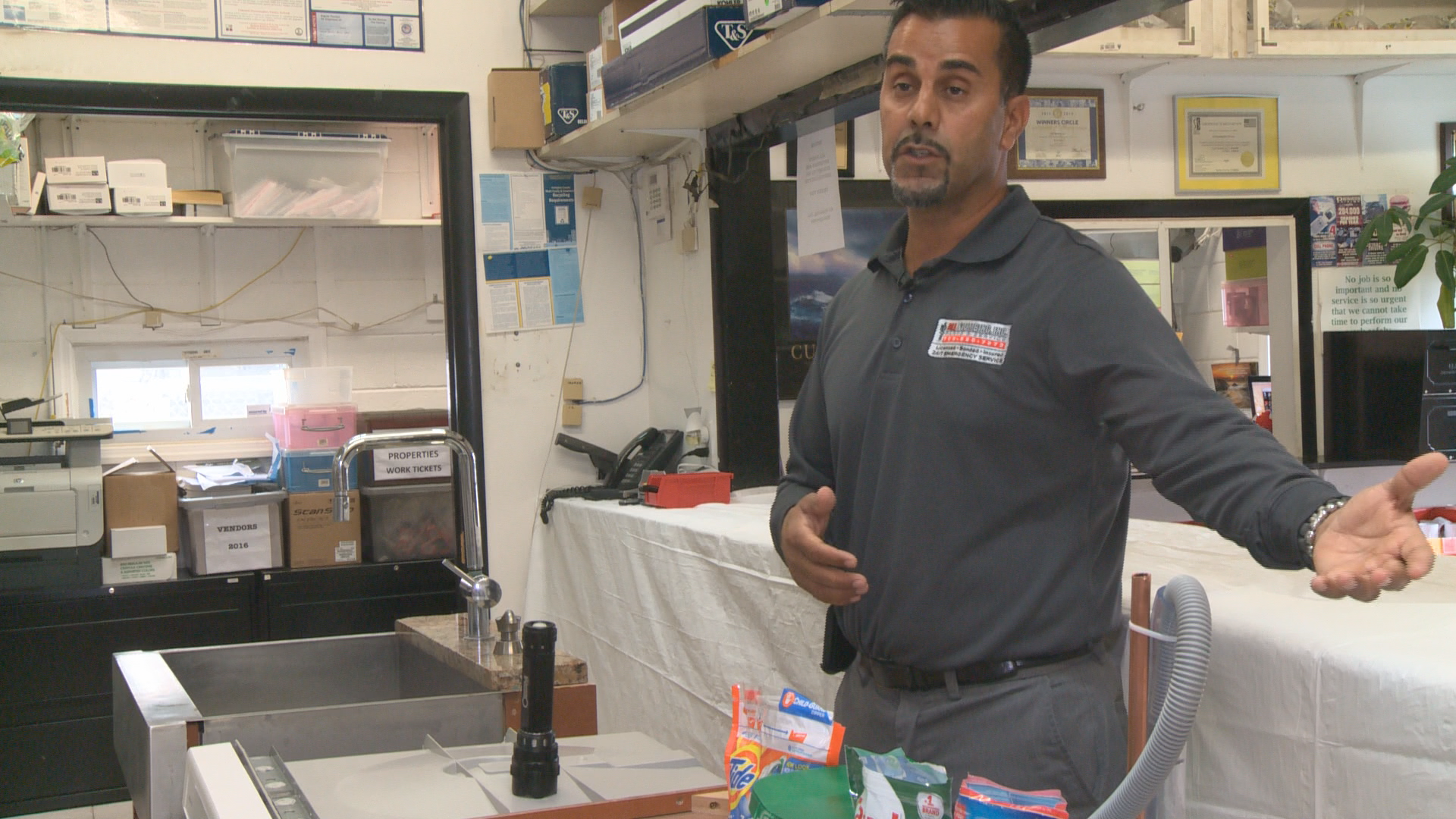 The craftsman set up a demo of household drains--including a washing machine, dish washer, cabinet and kitchen sink--to test the pods for ourselves.
Shafik ran 10 cycles of laundry over a three day period, and after used a neon dye to test if the drains were clear.
"I've got a clear drain right here," Shafik said. "These pods in reality actually help the pipes, they have ingredients that break down the grease. Once these things dissolve its not going to clog up any of the pipes."
The Virginia pipe fitter explained house pipes are connected in order to deliver clean water to each appliance, and kick back the dirty water to county sewage plants. But even though the pipes are all connected they're different sizes, another reason a deviant detergent pod would never escape to the sink pipe.
The diameter of a sink PVC is 1.5 inches, a washing machine discharge is just 0.5 inches, making it impossible for the sink pipe to be clogged up before the the washing machines.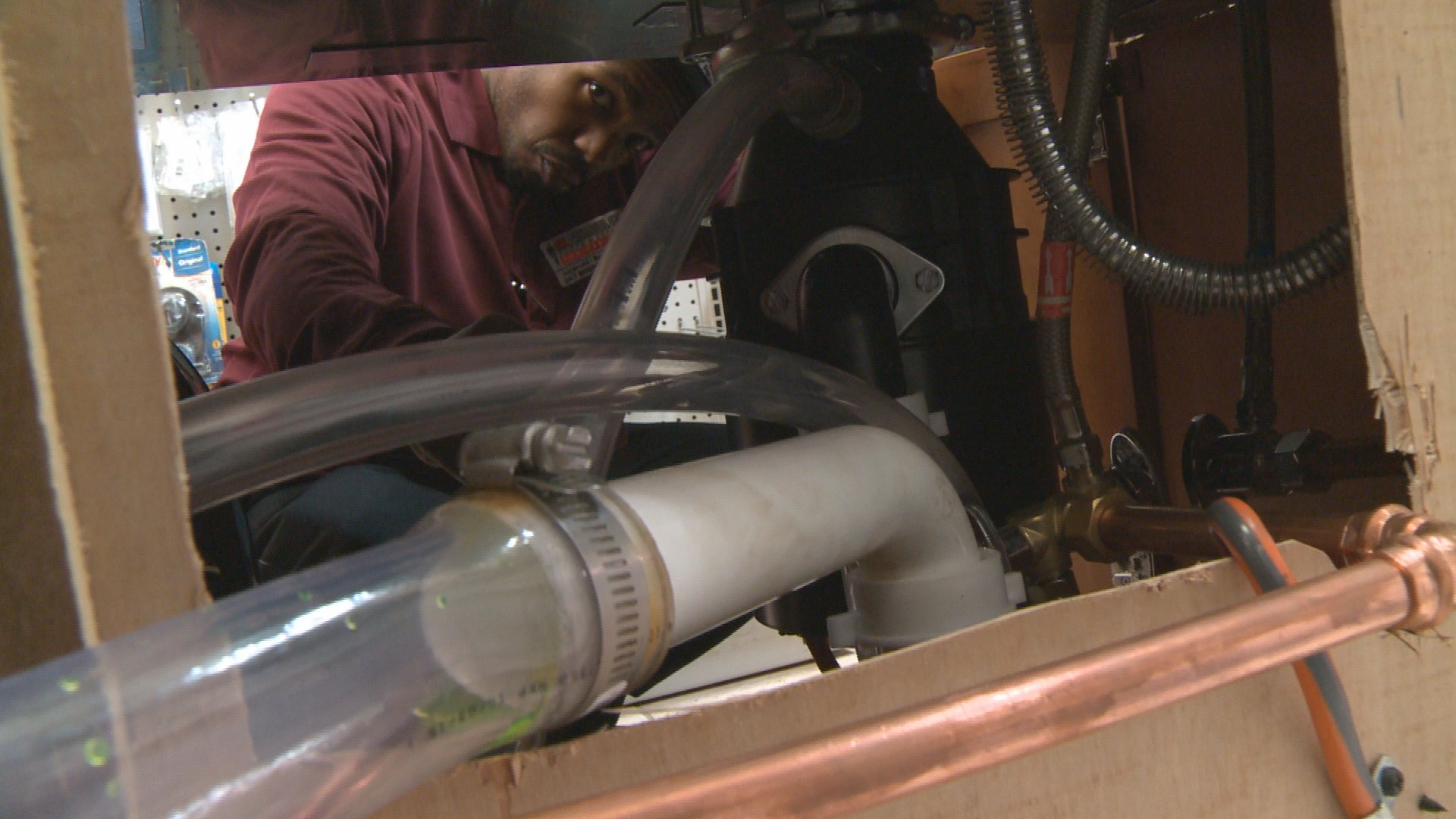 Food particles, grease and other sludge we throw down the disposal is the number one cause of kitchen sink problems, Shafik explained. And the two top days for sink issues--Thanksgiving day and Black Friday.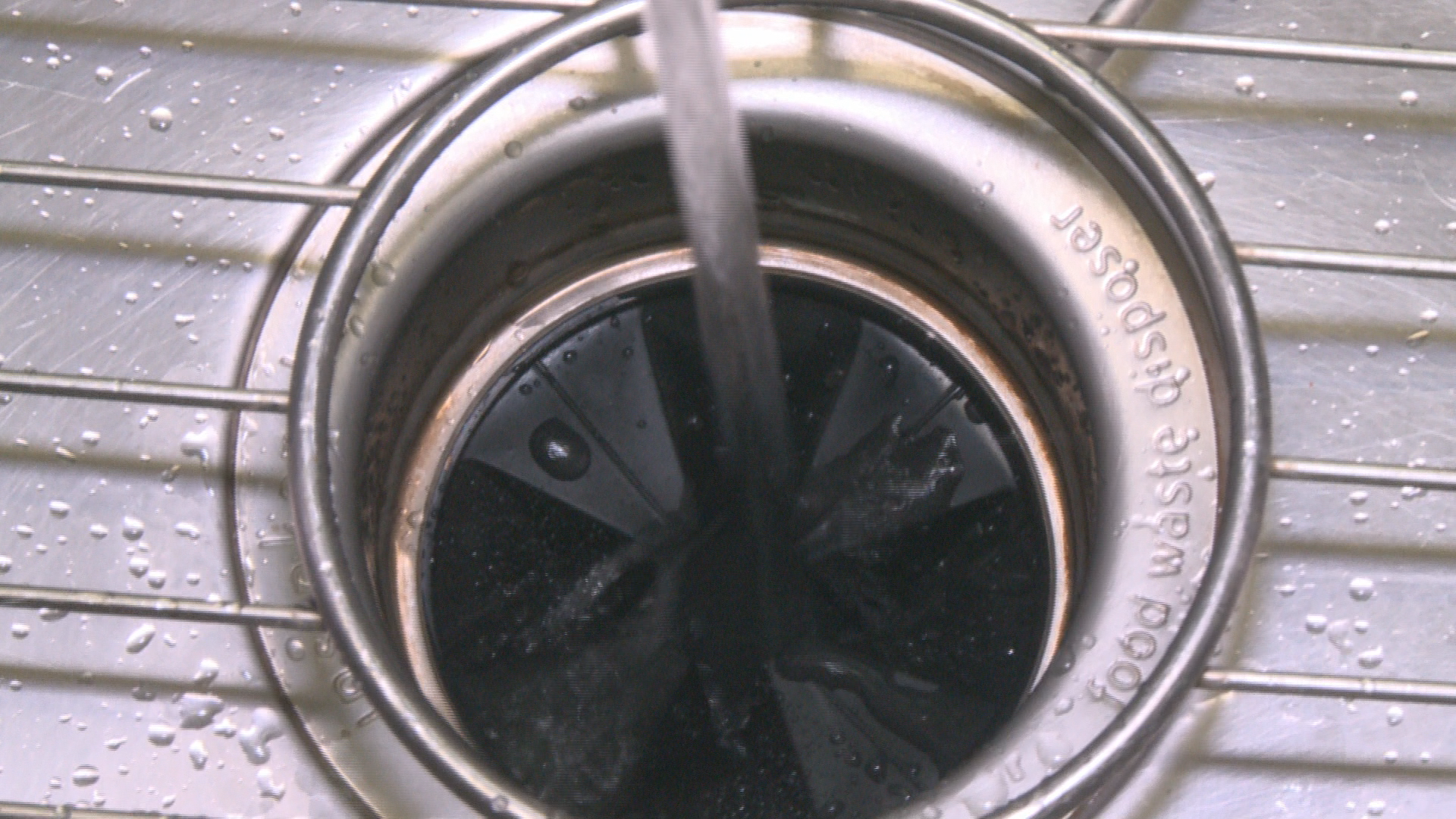 "Most of the times a lot of drains stop up is because people misuse the drainage system they basically wipe their pots and pans and turn their water on and that's the stuff that clogs up the drain, Shafik said. "What we need to do is wipe the pots and pans in the trash can and then from there you put them in the dish washer or sink."
So rest assured you can a continue using pods, but keep that turkey fat, stuffing and cranberry sauce away from your sink.