GREENSBORO, N.C. — This is great news, especially if you live in the northern part of town!
NCDOT opened the newest section of the Urban Loop - from Battleground Avenue to Lawndale Avenue.
The opening of the new section comes a day ahead of schedule.
Crews began the process of opening the new part of the highway Monday morning by clearing up debris, arranging cones to help drivers navigate the road and set up fixed and temporary electronic signage in readiness for traffic.
Crews also power washed the highway.
The westbound side of the six-lane highway opened first around 2 p.m. while the eastbound laned was opened 45 minutes later.
The gradually expanding highway is aimed at making it easier for people in Northern and Northwest Greensboro to access Interstate 40 or the shopping areas on Wendover Avenue.
Neighbors say they are already anticipating the time they would save on their daily commute.
"Just quicker and easier way to go, instead of the lights and the stops, and the side streets you have to go through," said Sherri Hawkins, a longtime resident of Greensboro.
"We hope it is going to stop some of the drive-through traffic in the Battle Forest area and it's going to help us get over to Battleground a lot quicker," said Helen Snead who was also glad that a wide sidewalk was part of the upgrade near the ramps onto and off from Lawndale Drive.
"I am excited for the construction to kinda end because it was loud," said 16-year-old Amir Krdzalic. The teen walks to work at a nearby grocery store.
"I think it will ease the traffic because it would send a lot of people back on the highway and I feel like it would be easier for me to travel back and forth safely," he said.
There are two more stages of the urban loop still in the works.
NCDOT plans to open the Lawndale to Elm Street portion by December 13 of next year.
The final section which is between Elm Street an Highway 29 is scheduled to open by 2021.
PHOTOS: New Section of Urban Loop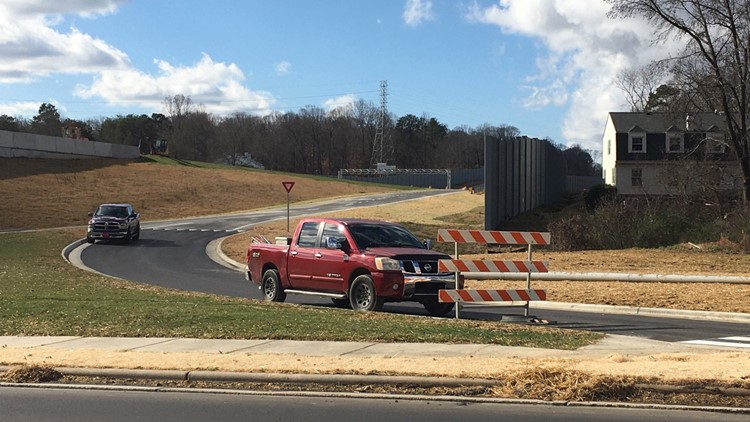 MORE URBAN LOOP STORIES:
The new WFMY News 2 phone and tablet app has a modern look and feel—download now.