HUNTINGTOWN, Md. -- Have you ever wanted to live in a celebrity's home? Well now is your chance. You just need a measly $6.2 million.
Tom Clancy, known for writing thrillers about military, science and politics, has a custom, 17,000 square foot home along the Chesapeake Bay in Huntingtown, Maryland for sale. Clancy died back in 2013.
His beautiful one-of-a-kind home sits on 537 acres with over a mile of waterfront views that'll make you fall in love.
You don't want to miss out on the opportunity to own this gem. With seven bedrooms, six full bathrooms and two half baths, you'll have the entire family over for Thanksgiving. And for those super annoying relatives, you can have them stay in the three bedroom guest house or the 1,000 square foot private apartment next to the tennis court.
Plus, they'll be entertained. The attached indoor pool pavilion is retractable which allows for year round enjoyment.
PHOTOS: Tom Clancy's house is for sale!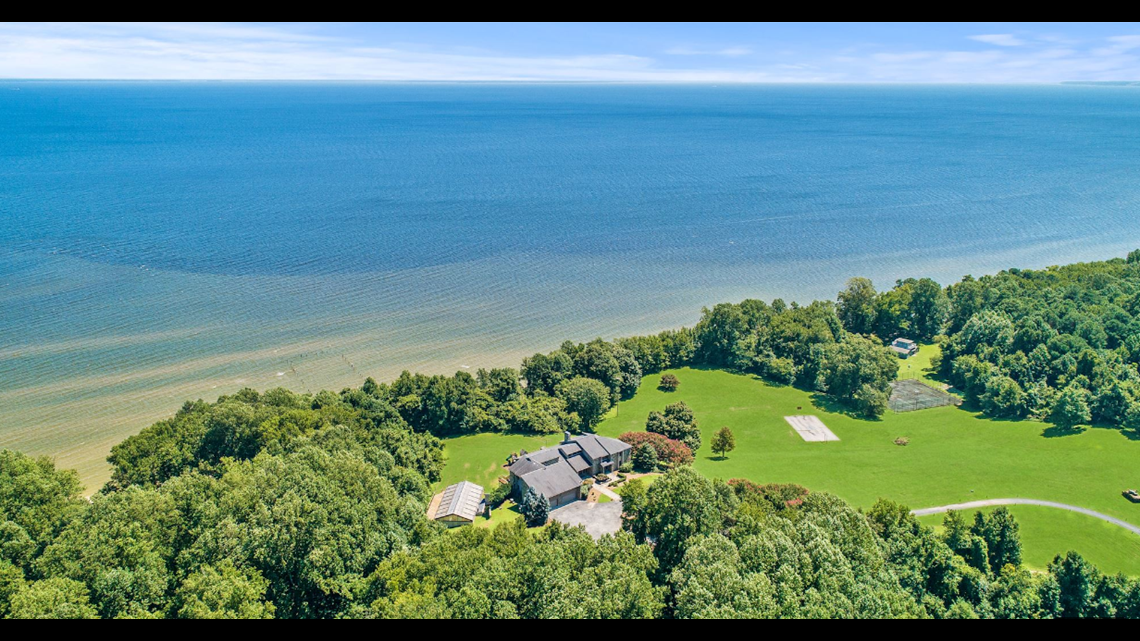 There's also a private beach, two lane gun range and four car garage (with a one bedroom apartment above it, of course). And we haven't even gone inside the home yet.
According to the listing, the home has a library (and no you don't get access to his collection of novels) with vaulted wooden ceilings and spectacular water views. There are multiple entertainment areas, a security office, chef's kitchen, fitness center, numerous decks, a three level elevator, and a ton of storage areas.
GET THIS! The property has eleven deeded lots, so you could build more homes if you want!
The home is located just 40 miles south of Annapolis, 45 miles southeast of Washington, D.C. and 60 miles south of Baltimore.