It's a day that Kelly Bugden and her parents will have forever etched in their minds -- it was the day Kelly learned she had triple negative breast cancer.
Her mother can remember exactly where she was standing in the house that day. She was on the phone and saw her daughter walk in the house. When she looked at her face, Kelly's mother knew their lives were about to change.
"The first thing she said was I'm so sorry, mom and dad," said Kelly's father, David Bugden.
Kelly had just turned 27 years old and never saw it coming. She was at work when her doctor called to tell her she had triple negative breast cancer. It was just a few weeks before that, she found a lump in her breast. It was something she found in the shower while she was shaving her armpits.
The next day, Kelly went to see her gynecologist who was confident it was a cyst. The doctor suggested Kelly come back in three months to see if it was still there. What Kelly did next is a decision that saved her life. Trusting her gut, she refused to leave the office until she had an ultra-sound ordered to see if it really was just a cyst.
Those results later confirming she was right, she had breast cancer. Her oncologist later told her if she hadn't spoken up, she probably wouldn't have lived another three months.
Kelly went through chemotherapy, surgery and radiation.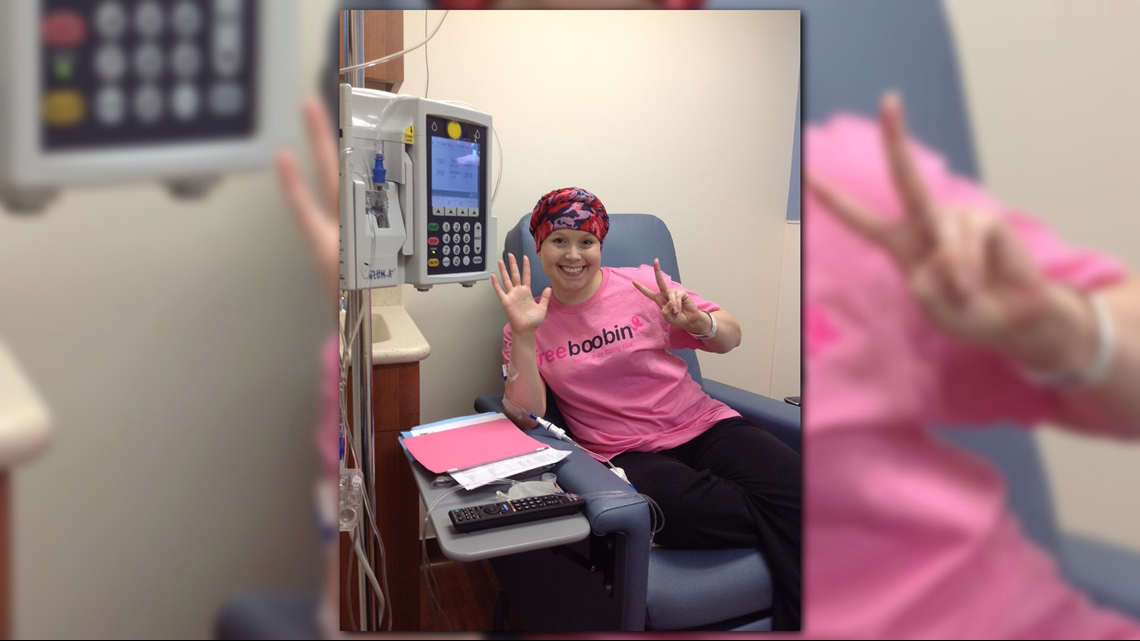 Five years later, she has turned the worst thing that's ever happened to her, into something good. During her journey she created a blog called 'Freeboobin,' where she could update her family and friends on her progress. That blog has now turned into an organization, dedicated to advocating for young women.
"I feel like my story can affect someone in a positive way. I want young women to know this is not an old woman's disease. It can happen to you," said Kelly.
Kelly travels to different campuses to speak about breast cancer and breast health. She hopes sharing her story can save at least one life along the way.
Click here to bring a 'Freeboobin' event to your school or organization.