It's never-before-seen video of the little girl whose case has captivated the community. For the first time, we get a look at Relisha Rudd beyond the pictures.
In the February 2014 video, Relisha is talking, smiling, making faces and reciting lines for a documentary that was being produced for the Homeless Children's Playtime Project, a non-profit child center inside DC General Family Shelter in southeast DC.
Relisha Rudd would be 11 years old now. But no one knows where she is. She's been missing since March 2014.
At the time of her disappearance, Relisha lived with her family at the DC General Family Shelter.
It's a sprawling complex for the city's most vulnerable families, positioned right in the middle of a concrete jungle of despair. The shelter is surrounded by drug clinics, the city jail and riddled with abandoned structures.
Her mother, Shamika Young, has a complicated story. In the years since Relisha disappeared, Young has moved from place to place. Her three sons were placed in foster care.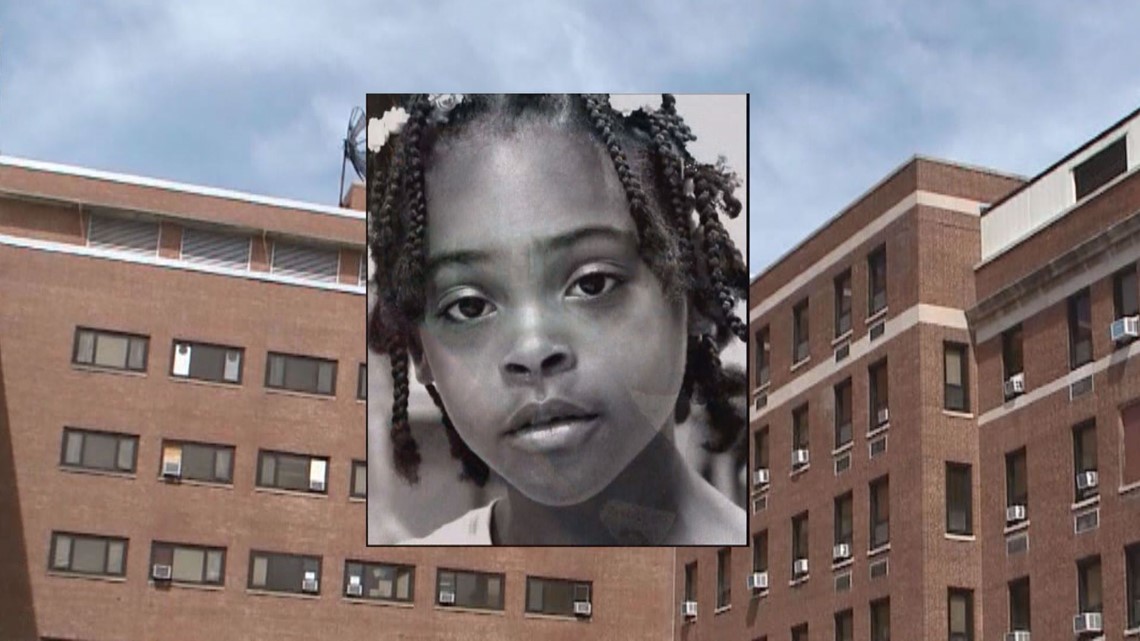 What happened to Relisha?
After a few weeks of searching, WUSA9 found Relisha's mother.
She provided an interview at Kenilworth Park, a 700-acre park where DC police spent time searching for Relisha.
A part of the interview is below:
Lesli Foster: "Did you think at any point they would find Relisha here?"
Shamika Young: "No, they was over here for far too long. I had one police officer show me some pictures of some shoes, but those wasn't her shoes."
LF: "What have these past three years been like for you?"
SY: "These three years have been capital H-E-double LL. And hard. It's been like, I can't even describe it, it's like you wanna think it's a dream, but it's not a dream."
The Special Assignment Unit took a look back at some old videos, including one showing Relisha dancing during happier times.
"Do your dance, Relisha, come on!" someone chants and cheers her on – as she appears to dance in the room where she was living with her family at the shelter.
She was just eight when she seemed to simply fall off the grid.
Relisha was last seen on video with, Kahlil Tatum, a janitor at the shelter.
The surveillance video was taken back in February of 2014 -- it showed Relisha walking down a hallway inside Holiday Inn Express in northeast DC. The two were walking into a room.
Tatum was the janitor at the shelter where Relisha and her family were staying and the man police believe abducted Relisha. But how did he end up with the little girl?
Lesli Foster: "So what we've reported is that you allowed your daughter to go with Kahlil Tatum."
Shamika Young: "That's not true."
SY: "Uh, uh, that's not true."
Young said the last person she gave Relisha to was her mother, Melissa Young. Relisha did not like living at the shelter. Three years after she vanished, Young is not convinced that Tatum harmed her daughter.
Police say Tatum took his own life at the height of the investigation, taking those answers with him to the grave.
"I don't believe he did anything to my child," said Shamika. "Not until I see some proof. It's only but right. I have the right to feel like that."
Trying to sort out how Relisha went missing is like sorting through a blur of contradictions. Her mother and grandmother each blame the other for having something to do with why no one has seen Relisha.
Melissa Young spoke out recently about the case on a radio show and expressed concerns about how much time she said Relisha was spending with Tatum.
"I asked her why she was with him," said Melissa. She said her daughter Shamika responded with: "Her words to me were that's her child, I couldn't tell her what to do. She could let her go with who she wanted her to go with."
March 1, 2014 is the date police say Relisha was last seen alive.
"The last day I physically laid eyes on my daughter was in March," Shamika said. "I took her shopping, brought her back, left here there with new shoes, jeans, and some clothing and some bow-bows cause I did her hair."
She insisted that she left Relisha with her mother and sister on March 1, and she had no idea her daughter was missing until 18 days later on March 19.
On that day, a school social worker got an uneasy feeling about the second grader who'd missed far too many days of school.
When he tried to track down the "Doctor Tatum" who allegedly wrote notes on Relisha's behalf, he discovered the doctor was actually the janitor.
That set the search for Relisha into motion.
Police said that Shamika misled them in the early part of the investigation. But, she said that she's been treated unfairly.
"I've been humiliated, I've been treated like a suspect, and because I'm Relisha's mother and Relisha is my daughter, we are both a victim," she said. "Cause it's not like she was taken from me. No, she was taken from a family member that's part of me. It's a difference."
Shamika goes on to say "this could be anybody's child. Anybody's child out here."
DC police are taking a fresh look at this case with new officers assigned to investigate Relisha's disappearance.
Capt. Michelle J. Caron, of the Metropolitan Police Department, has been working the case for six weeks.
Police tell WUSA9 tips are still coming in from around the country and they haven't stopped looking for Relisha. We talked with Caron at Kenilworth Park.
"This is a huge area," Caron said. "And even coming in here today, I was looking and you kinda look left and right and you just keep going, is that the spot, is that the spot?"
This vast plot of land called Kenilworth Park and Aquatic Gardens is in southeast DC just minutes from all the key locations police searched for Relisha: the shelter, her school, the hotel where Relisha was last seen on video with Tatum and the National Arboretum where the last major search occurred back in 2016.
Lesli Foster: "Why don't we know where Relisha is?"
Capt. Michelle J. Caron: "Somebody knows. They just haven't told us yet. And, we're hoping that somebody will come forward and let us know."
Until then, there are lingering questions.

Is Relisha dead or alive?
So where is Relisha? Is she dead or alive? Could she have been sold into sex trafficking?
And why would anyone want to hurt the playful girl who loved baby dolls and her brothers?
There are also other theories, too, about Tatum: whether he was grooming Relisha and other girls and whether he really did take his own life.
"It seems awkward and fishy to me, it seems like with this whole Tatum situation, there's a cover up," Shamika said.
She said what keeps her going – besides that police continue searching for her daughter – is hope her daughter will be found.
"My belief is that my daughter is still alive out here somewhere," Shamika said.
DC police tell WUSA9 they are investigating Relisha and seven other cases of children missing for three or more years.
If you know anything that might help bring Relisha home, call police at 202-727-9099 or text tips to 50411.