WASHINGTON -- If you want to get hundreds of elementary kids to sit up and pay attention, invite Step Afrika! to walk on stage.
RELATED: 'I wish I wasn't fat'| Young girls make dolls to remove negative self-image
For the past 23 years, Step Afrika! has traveled the world. The group is now one of the top 10 professional African-American Dance Companies in the United States. They're also a non-profit dedicated to teaching children about teamwork, commitment and discipline.
"Step Afrika! is the first professional dance company in the world dedicated to the tradition of stepping. We use it as a motivational and educational tool for young people," said performer Brittny Smith.
If you'd like to donate to this organization, click here. If you'd like to donate to other local non-profits, click here.
Smith started dance training at just 7 years old, had a role in the film 'Stomp the Yard 2,' and performed as a Houston Rockets Power Dancer. She now takes those performance skills to stages across the world, including local schools in D.C. like Bruce Monroe Elementary.
"You get history, you get entertainment, you get this interactive really fun experience," said Smith. The students also get to see some role models on stage. Every member of Step Afrika! is a college graduate.
PHOTOS: Step Afrika!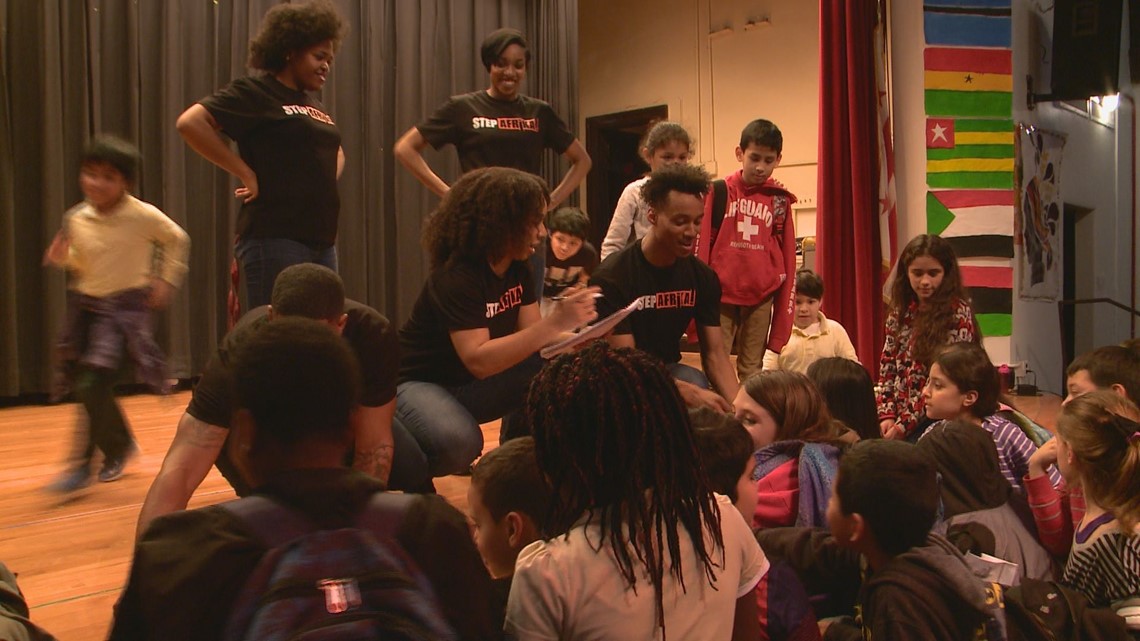 For Smith, these small stage performances are just as important as those in front of sold-out crowds in Chicago or New York City.
"It's very important we keep arts and we keep music and things like that in our schools because a lot of time these young people really, really need outlets to express themselves," she said.
Step Afrika! gets people moving – towards college, towards a greater appreciation for the arts and towards a better understanding of each other.
RELATED: 'They got my head back in the game'| DC program helps students stay in school, graduate
If you'd like to make a difference for families in our area and contribute to Impact: Give Back, join WUSA9 and the United Way of the National Capital Area by donating here.
First, type the organization's name in the "Find Your Cause" search bar. When your organization appears in the results, click on their profile and donate on their page.
Your donation is scheduled to be processed on May 17, during our 24 hours of giving. You will receive an emailed gift receipt when your credit card is actually charged.
What is Impact?
We report on problems all the time, but we've heard from you, that's not enough.  That's why our WUSA9 Impact team is committed to bringing you solutions.  
From May 1 until May 18, we'll be bringing you the stories of the local non-profits in the District, Maryland and Virginia who work nonstop to make our community a better place to live.
"Impact: Give Back" is a partnership with the United Way of the National Capital Area to help raise money, so these groups can keep doing their good work.