GAITHERSBURG, Md. — Cavanaugh Bell is a precocious 7-year-old known for his anti-bullying activism in Maryland but now, he's mobilizing a grassroots community outreach campaign he's named Love is Greater than COVID-19.
Cavanaugh says he used $600 of his own money to make care packs and then he delivered them to seniors in the community. Then Cavanaugh bought hot meals and delivered those too!
But he didn't stop there. He just finished creating a community pantry.
Over the course of two weekends, Cavanaugh has helped provide essential items, supplies and food to 475 families. He will reopen for a third weekend on Saturday, with freshly stocked supplies, including masks with filters.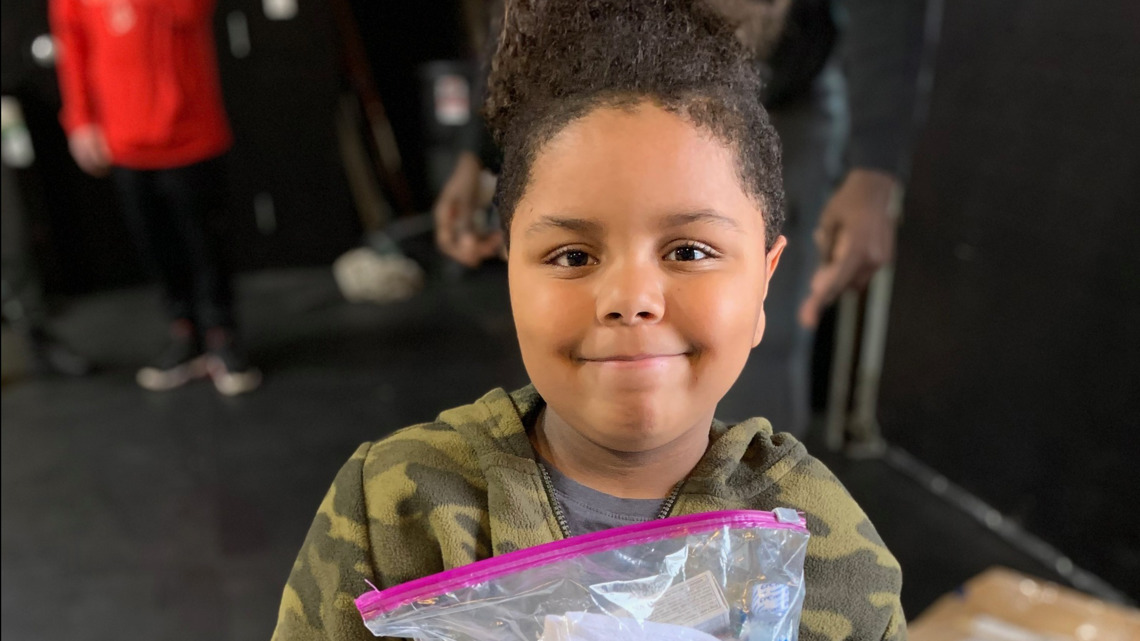 Cavanaugh says his goal is to help 1,000 people through the community pantry and we'd like to thank all the businesses who are helping with this campaign,
Cavanaugh hopes to raise an additional $25,000 to establish other kid-led care pack distribution sites in Los Angeles, Chicago, and Atlanta to ease the fears of the ever-evolving global health crisis.
Do you have a good news story?
Text the word TOGETHER to 202-895-5599 to submit your idea or learn more about groups we've featured.