ALEXANDRIA, Va. -- Anyone who's ever picked up a good book knows reading feeds the imagination.
At Francis C. Hammond Middle School in Alexandria, Virginia, students hunger for the chance to crack open something new.
While the school library is full of great options, the school staff told us they wanted the students have books of their own to take home and keep. That's where the community and our WUSA9 IMPACT team stepped in. Especially since 80 percent of the children at the school live at or below the poverty line.
In 2017, Principal Pierrette Peters wanted support their weekend food backpack program.
With the support of the United Way of the National Capital Area, Oakland Baptist Church and the community, volunteers stuffed more than 5,000 meals for the students to take home.
Now, it was time to fuel the students' minds. The students could choose from more than 500 books that they could keep to start their own home library.
The students helped decide which books to buy with titles like "To All the Boy's I've Loved Before," "Takes from a Not-So-Fabulous Life," as well as "The Outsiders" and "The 7 Habits of Highly Effective Teens."
"We want them to be interested in a variety of things but particularly reading and using their imagination," said Principal Peters.
The students said having the books will keep them from getting distracted.
"I have other things to do now besides sitting on my game all day and sitting on the phone," said DeShawn Francis.
PHOTOS: WUSA9 IMPACT team surprises Va. middle school students with books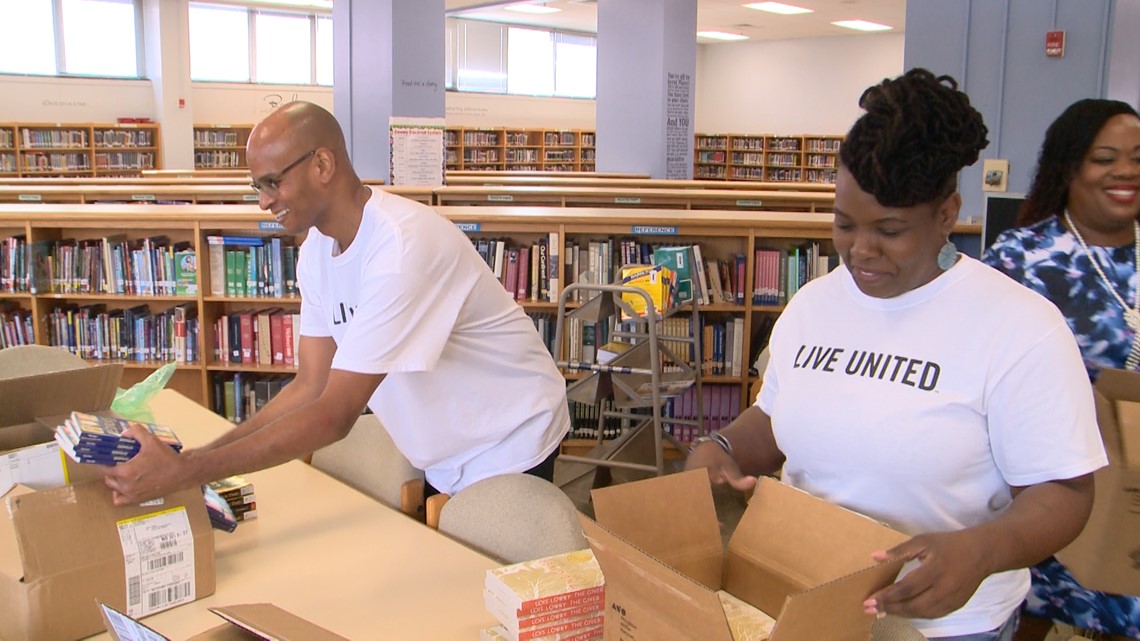 It's also important to the students that they have something of their own.
"I love to read. I will say that. I like to have my own books to read every day," Gregory Acosta.
For Principal Peters, the books are just one way the school can help fuel the students.
"We have a saying that we want to educate the whole child, so we're taking care of every resource that they may need like backpacks they take home, food, school supplies and now books to educate their minds."