UPPER MARLBORO, Md. — Before the sun even rose Friday morning, firefighters were called to the scene of a blazing house fire in Upper Marlboro, Maryland.
According to Prince George's County fire officials, the fire was reported at a two-story home located on the 6200 block of Connaugh Court just before 6 a.m.
Fire officials said initial firefighters who responded to the scene noticed the "well advanced" fire coming from the garage area before it quickly spread to areas of the house.
Witnesses said the fire moved so quickly it looked like the flames were running up the roof.
Firefighters made contact with the homeowners and were told everyone was out of the house before they battled the fire from the exterior due to the heavy conditions.
Officials said the nearest fire hydrant was about two miles away, so crews had to retrieve water from tanks to hose down the flames.
Fire crews from Prince George's County, Anne Arundel County, Calvert County, and nearby volunteer fire companies responded to the scene are still working to extinguish hot spots.
At this time, officials said there are no reported injuries.
It is still unknown what caused the fire.
Photos: Firefighters battle house fire in Upper Marlboro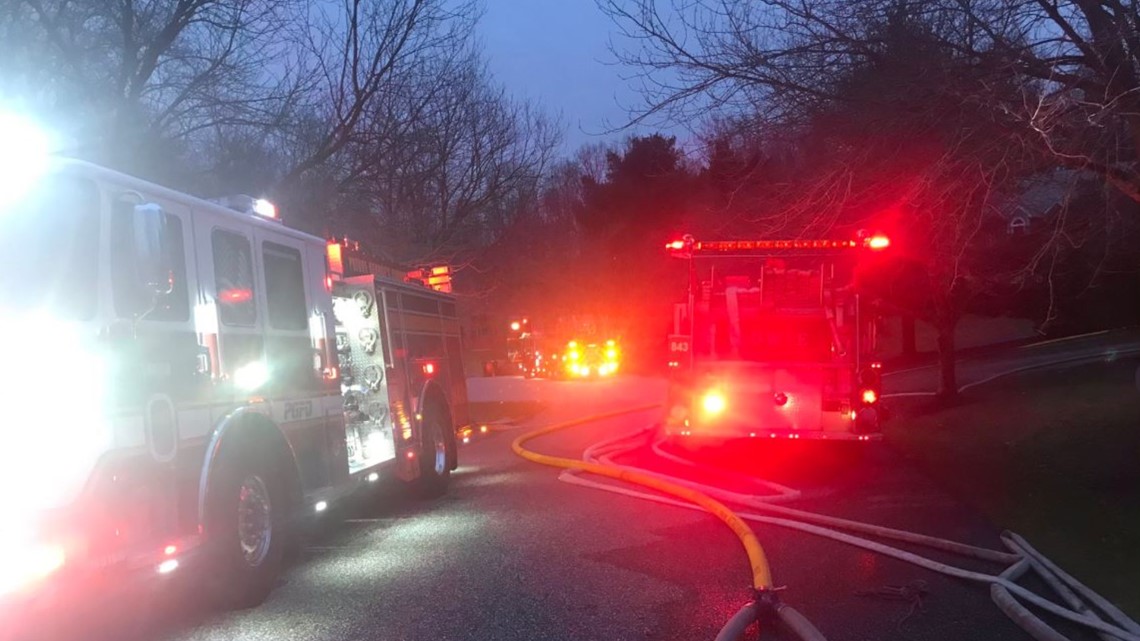 RELATED: 15 displaced after fire blazes through several townhomes in White Oak
RELATED: 6-month-old rescued from apartment fire in Alexandria, Virginia
RELATED: Metro Red Line caught on fire three times in one day, but WMATA says it's getting better
Download the brand new WUSA9 app here.
Sign up for the Get Up DC newsletter: Your forecast. Your commute. Your news.