ROCKVILLE, Md. — Maryland elections officials are assuring voters that anyone in line to vote by 8 p.m. will be allowed to cast a ballot.
The assurances came after "Stop the Steal" conspiracy promoters have been accused of urging supporters to create chaos at the polls by turning out in large numbers after 6 p.m.
On Monday, there were renewed demands from a former elections administrator to launch an aggressive criminal investigation into any suspected intentional effort to disrupt voting.
The "vote late" conspiracy became an issue in Maryland after the manager for Republican Attorney General candidate Michael Peroutka rallied supporters on Oct. 29 to vote late.
"Vote on Nov. 8 as late in the day as possible," Peroutka's campaign manager, Mackey Stafford, said in a video at a campaign rally in Hampstead, Maryland. "If everyone could stand in long, long lines at 6 o'clock, that would actually help us."
State Democrats say it is an organized effort to create chaos at the polls.
Montgomery County's former elections administrator Jim Halleck, a Republican who lost to Peroutka in the primary, is calling for an aggressive investigation.
"Long lines – to me if they're intentionally set up, it is voter intimidation and voter suppression. What other reason is there to encourage people to have long lines?" Halleck asked.
"You got to bring these people in either to a prosecutor's office or to their office and under oath get to the bottom of this."
The "vote late" strategy is being pushed by campaigns in at least six states including nearby Pennsylvania, according to reporting from States Newsroom.
The reporting cited election deniers who are promoting bogus claims that a flood of late votes will confuse non-existent computer algorithms that conspiracy theorists falsely believe are used to rig elections.
David Becker, the executive director of the Center for Election Innovation & Research, and a CBS News voting security analyst said the strategy could actually hurt the candidates who are promoting it.
"There's no good reason to encourage your voters to wait until the last minute to vote," Becker said Monday.
"There's no secret algorithm that's changing how those votes are counted versus counted ballots that are counted earlier. Nobody knows the ballot count until well after the polls are closed. There's no good reason to do that. In fact, what you're doing is you're putting voters that you think are supporting your candidacy at risk because they can hit traffic, there could be bad weather, there could be a problem or long line at the polling place. It is an absolutely awful idea."
Maryland elections authorities say they are prepared for any circumstance.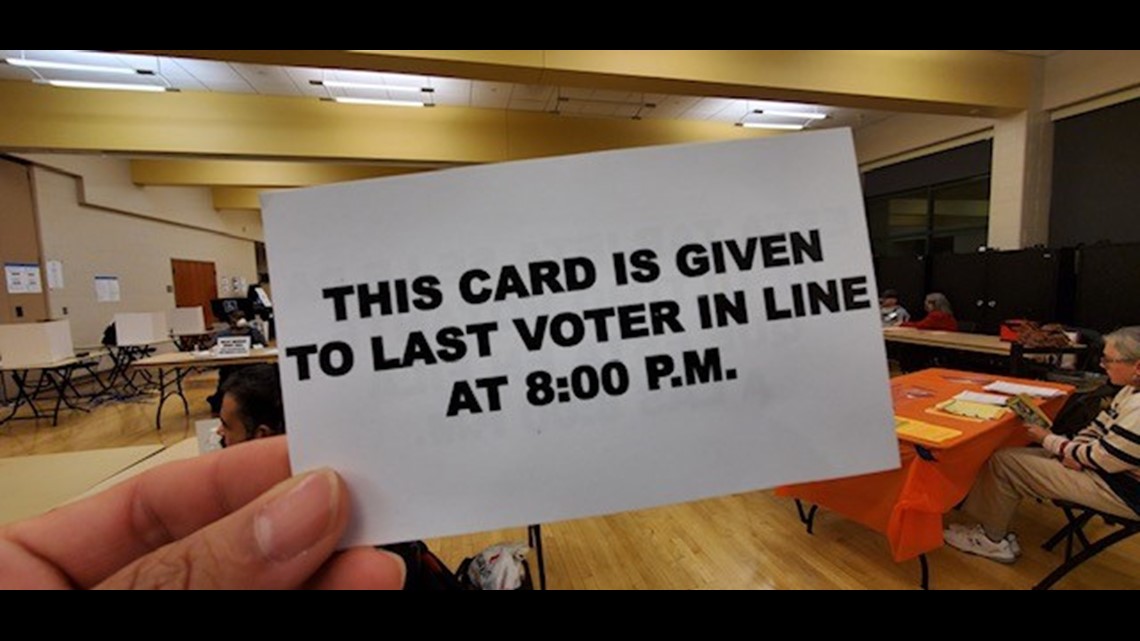 In Montgomery County, elections administrator Gilberto Zelaya reminded voters that polls will stay open for anyone in line before 8 p.m to cast their ballot, no matter how long it may take.
Candidates for hundreds of local, state and federal offices are out Monday making one last push for votes.