ROCKVILLE, Md. — Two people are dead, and four firefighters are hurt after a house caught fire, trapping residents inside in Temple Hills, Maryland, fire officials said.
Firefighters initiated an aggressive interior fire attack in an attempt to find the trapped residents, the fire department said in a statement.
Shortly after entry into the house, firefighters found two adults dead inside the home. Two other adults were inside during the time of the fire but escaped without any injuries. The two residents are left without a home.
The fire was put out about an hour later. Four firefighters sustained minor injuries during the incident as a result and were treated at a local hospital, but have since been released.
Photos taken during the time of the fire show black smoke pouring out of the windows and flames consuming the side of the house.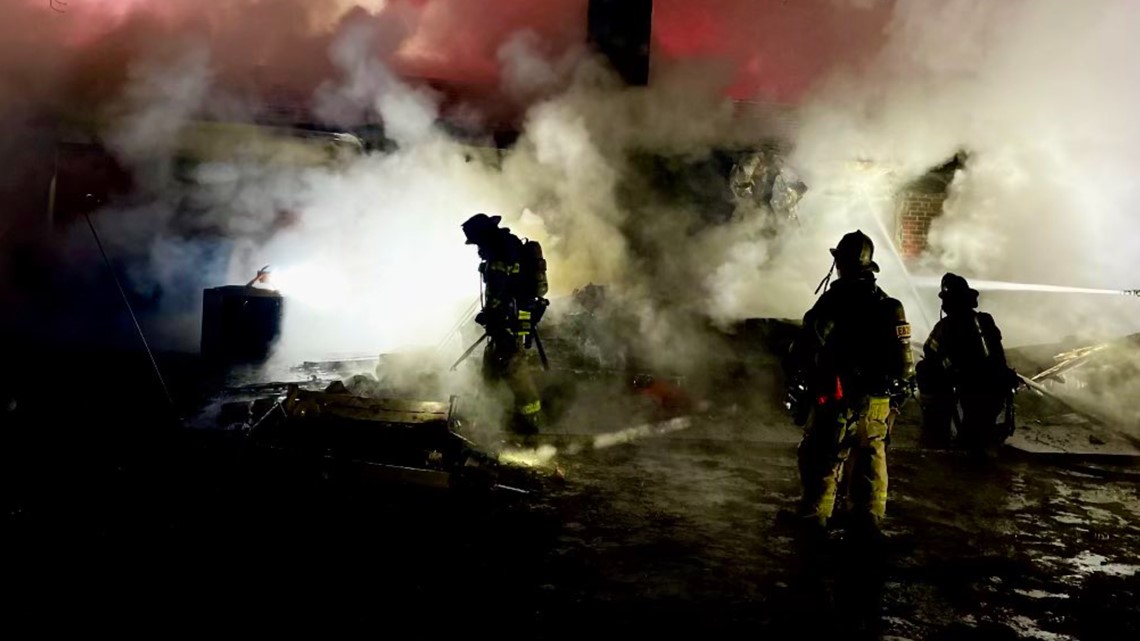 The home was a one-story single-family with a basement, PG Fire and EMS said. An investigation revealed the residential structure was converted into an assisted living facility, officials said.
PGFD office of Fire Inspections and Life Safety inspected the facility on 04/19/2021 and found it to be in fire code compliance.
The cause of the death remains under investigation, pending autopsy reports. Police have identified the two who died in the fire as 83-year-old Joyce Brown and 79-year-old Eunice Chisley.
The cause and origin of the fire remain under investigation. Officials believe the smoke alarm was working properly.
The Prince George's County Fire and EMS Department Fire Investigations Division and the Prince George's County Police Department are conducting a joint investigation, a standard procedure in a death investigation.
For more information on the fire investigation, contact the public information office of the PGFD at 240-695-7489.