COLLEGE PARK, MD -- A trailblazing first that paved the way for packages, and people, on airplanes is being celebrated in College Park this weekend.
"I think people take it for granted," said Andrea Cochrane Tracey of the College Park Aviation Museum.
One hundred years ago this weekend, the United States Postal Service operated its first airmail flight from College Park to New York.
To commemorate the centennial, the museum held a party Friday to unveil its new exhibit, an ode to the first in our backyard.
"I think it's really important for people to understand how far we've come in 100 years," said Cochrane Tracey.
Airmail was the forerunner to scheduled commercial airline service as well as overnight package delivery of today.
But in 1918, delivering the mail was much more risky and deadly. Pilots were exposed to the elements as they flew unreliable airplanes in unpredictable weather. On average, an airmail pilot survived on the job only two months.
PHOTOS: Airmail pioneered in our backyard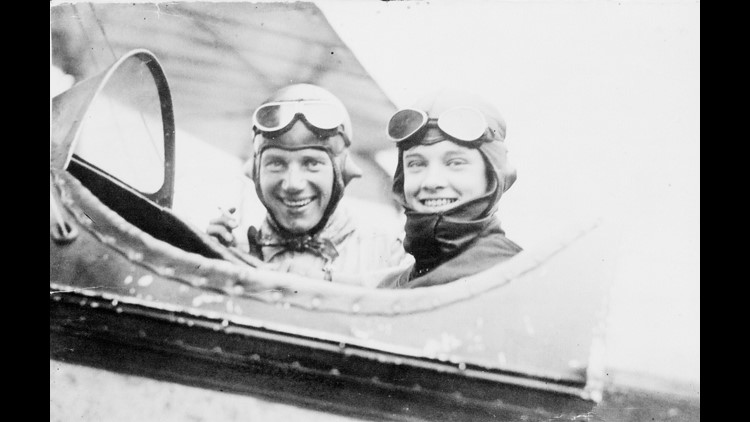 "They were the astronauts of their day," said Jim Miller of his uncle Max Miller. In 1920, the 27-year-old postal service pilot died after being on the job only two years. When a fuel line ruptured, his Junkers JL-6 burst into flames. Miller threw mailbags overboard.
"Who wouldn't be proud," asked Miller.
It's that dashing sense of duty that's being remembered this weekend. There will be an open house at the College Park Aviation Museum and College Park Airport starting at 10 a.m. Saturday. The United States Postal Service will unveil a new forever stamp depicting a Curtiss Jenny airmail plane. There will also be a pancake breakfast on Sunday from 7 to 10 a.m.