MONTGOMERY COUNTY, Md. — Montgomery County Public Schools (MCPS) has made multiple headlines since the beginning of the year. Unfortunately, that news has not all been positive and now the numbers are telling the story.
"This year, there has been growing concern among parents, students, and other school community members about overall school safety, including opioid overdoses, bias incidents, violence, and weapons," according to a report from the county's council said.
At a public safety meeting for the Montgomery County Council, that was held on Monday, it was announced that the number of students arrested at Montgomery County schools is up this year. According to the numbers presented, 13 students have been arrested at the schools, compared to just three last school year.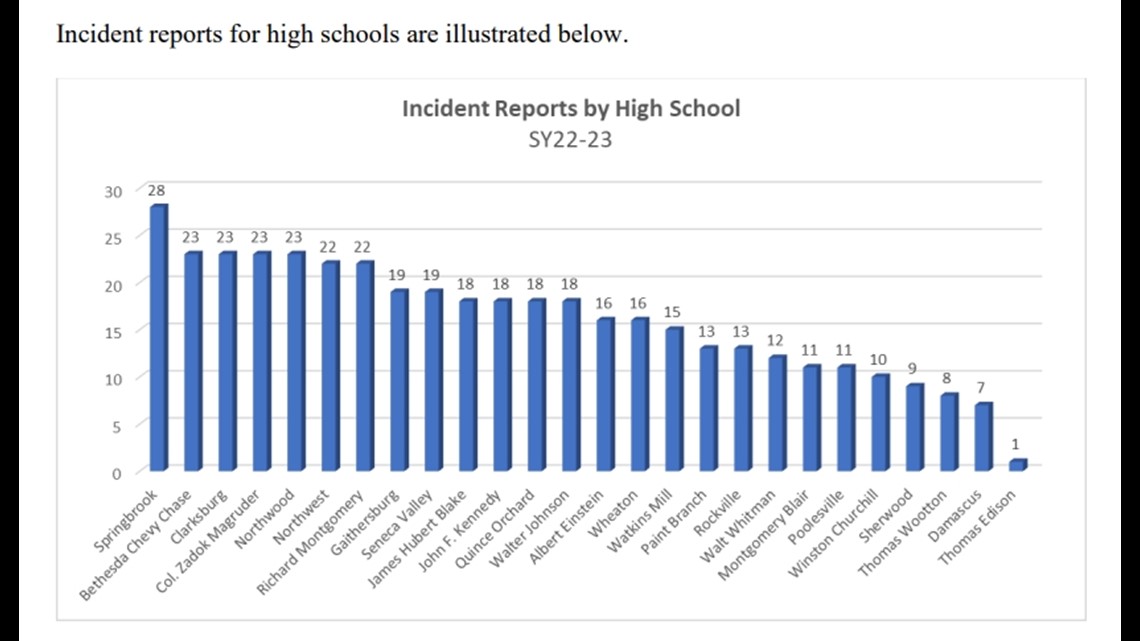 There's also been a sharp increase in hate or bias incidents with 100 reported incidents so far this year, compared to 65 all of last school year.

Overall, police have responded to fewer calls for incidents at MCPS, with just over 1,300 calls for service this year. This is in comparison to more than 2,800 calls last school year.
At the end of February, enlight of all the recent incidents, MCPS decided to start implementing new safety and security measures. The incidents that sparked this included overdoses and antisemitic graffiti found at multiple schools in the county. Some students have also made claims of drug use, bullying, and overdoses have made bathrooms a no-go zone.