BETHESDA, Md. — Large sections of Montgomery County, Maryland are on track to be slapped with a building moratorium beginning July 1, thanks to an ordinance that links school overcrowding to development restrictions.
Areas served by six overcrowded high schools and the majority of middle and elementary schools that feed them are in the cross-hairs.
The schools are Blair, Einstein, Northwood, Walter Johnson, Richard Montgomery and Quice Orchard.
Those high schools are at 120% overcapacity or higher.
Construction that is already underway or permitted will not be blocked. The moratorium would affect new development applications.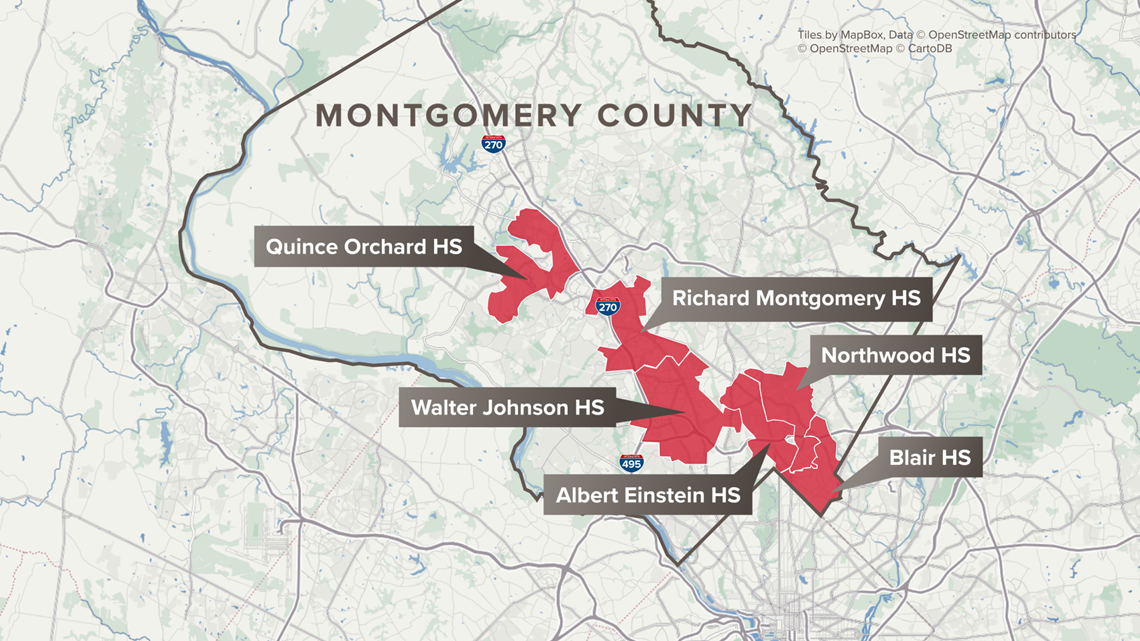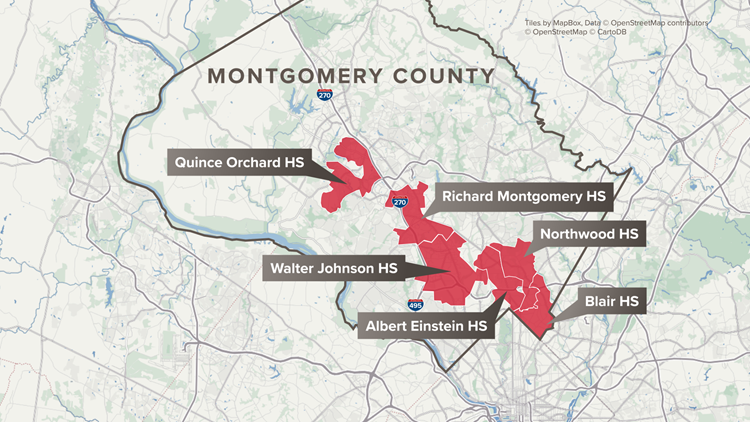 Montgomery County's school population has been growing rapidly. Between 2008 and 2018 the district was adding between 2000 and 2500 students annually, which is akin to adding a new high school every year, according to Derek Turner, spokesman for Montgomery County Schools.
School construction has not kept pace despite impact fees of up to $24,000 per single family detached home paid by developers.
The analysis found that between 2011 and 2015 less than 5% new students at overcrowded high schools are coming from newly developed housing.
The numbers ranged from 4.9% at Einstein to just one student coming from newly built housing at Richard Montgomery during the period.
Most students are coming from established housing in neighborhoods where there is generational turnover as young families move in as older residents retire and move out.
The school system is pursuing the opening of a new high school in Bethesda by resurrecting the old Woodward High School on Old Georgetown Road, according to Turner. That school closed in 1987 and the building has since been used to temporarily house schools disrupted by renovations. The building is currently occupied by Tilden Middle School.
Montgomery County Schools is also about to launch a comprehensive county-wide boundary study to look at possibilities for redistricting, Turner said.