WHITE OAK, Md. — A Maryland legislative committee has voted for a new congressional map that could enable Democrats to gain a seat and sweep all eight Maryland U.S. House seats.
The panel also voted Monday to reject a separate map proposed by Republican Gov. Larry Hogan.
The committee's vote on the first day of a special session on redistricting sends the proposal to the House of Delegates, which is expected to take up the map Tuesday.
Democrats who hold a supermajority in the legislature control the redistricting process in Maryland.
Experts say Maryland has one of the worst cases of gerrymandering in the entire country.
The state's congressional districts have received an "F" rating from the Princeton Gerrymandering Project report card.
In the Burnt Mills Hills neighborhood in the White Oak section of Montgomery County, some residents told WUSA9 said they weren't even sure who represented them in Congress.
The neighborhood is a tiny island in the 3rd District, which is connected to one of the most sprawling and tortuously drawn districts in the nation.
A federal judge once said the map looked like a "broken-winged pterodactyl, lying prostrate across the center of the state."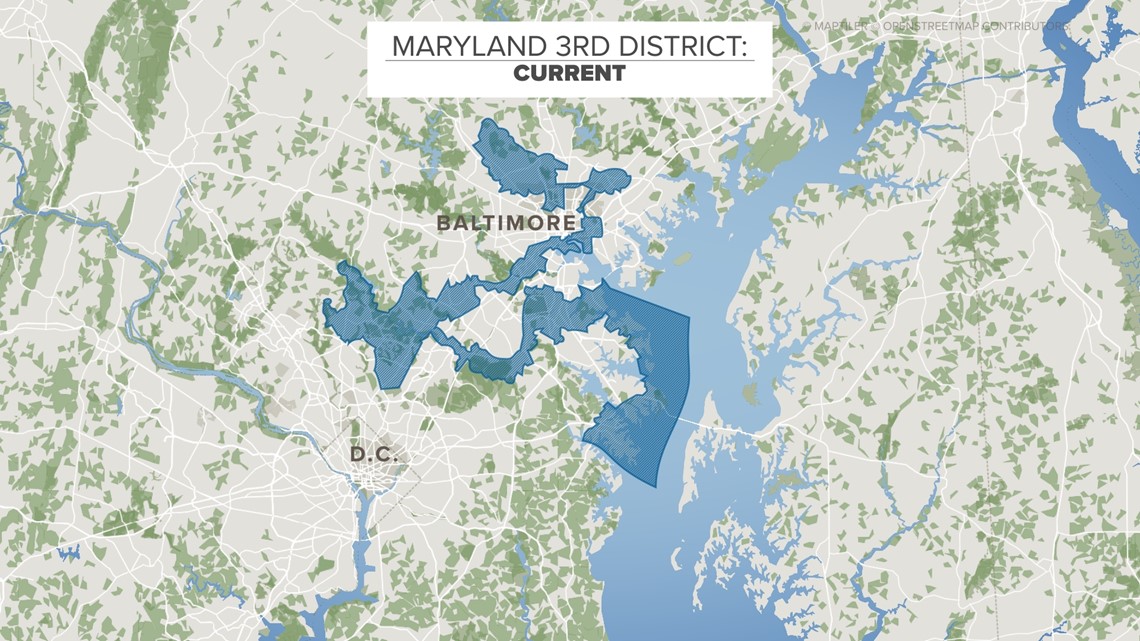 The area is represented by Democrat John Sarbanes, who lives in Baltimore County.
It's designed as a safe Democratic seat, according to Republican critics like Maryland Governor Larry Hogan.
Thanks to the Census, there's an opportunity every 10 years to redraw the boundaries to reflect changes in population.
Maryland's Democratically controlled legislature went into a special session Monday to take on the issue.
Under the plan pushed forward by legislators Monday, the currently tortured 3rd District would lose some of its twists and turns but would stretch from parts of Silver Spring to the Pennsylvania border north of Baltimore.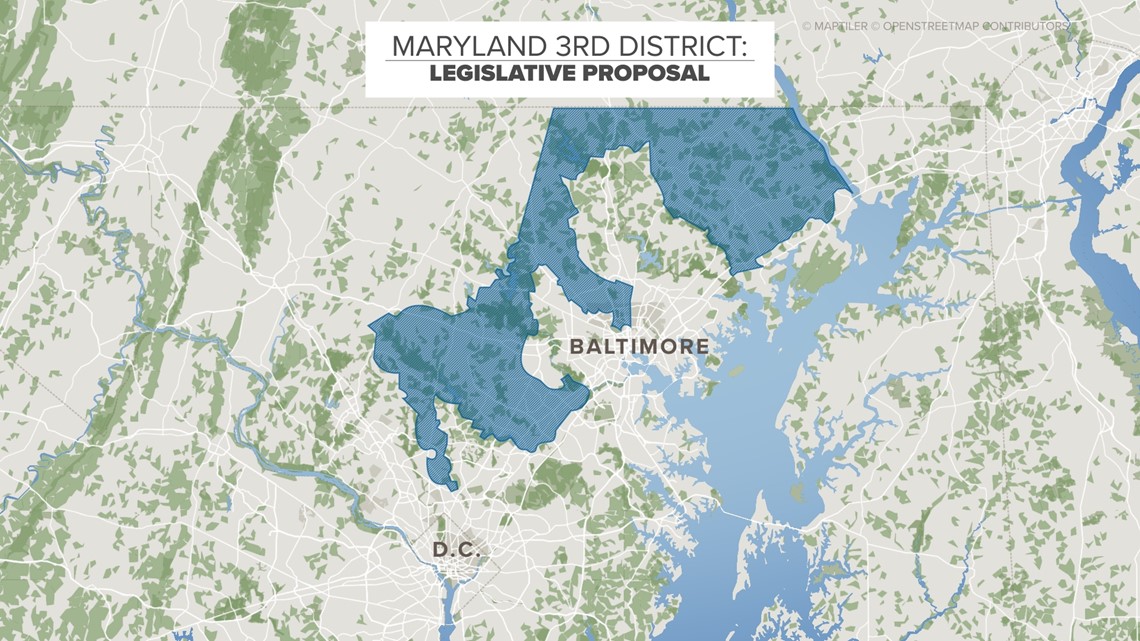 A more compact version favored by Hogan would include most of Howard and Anne Arundel counties.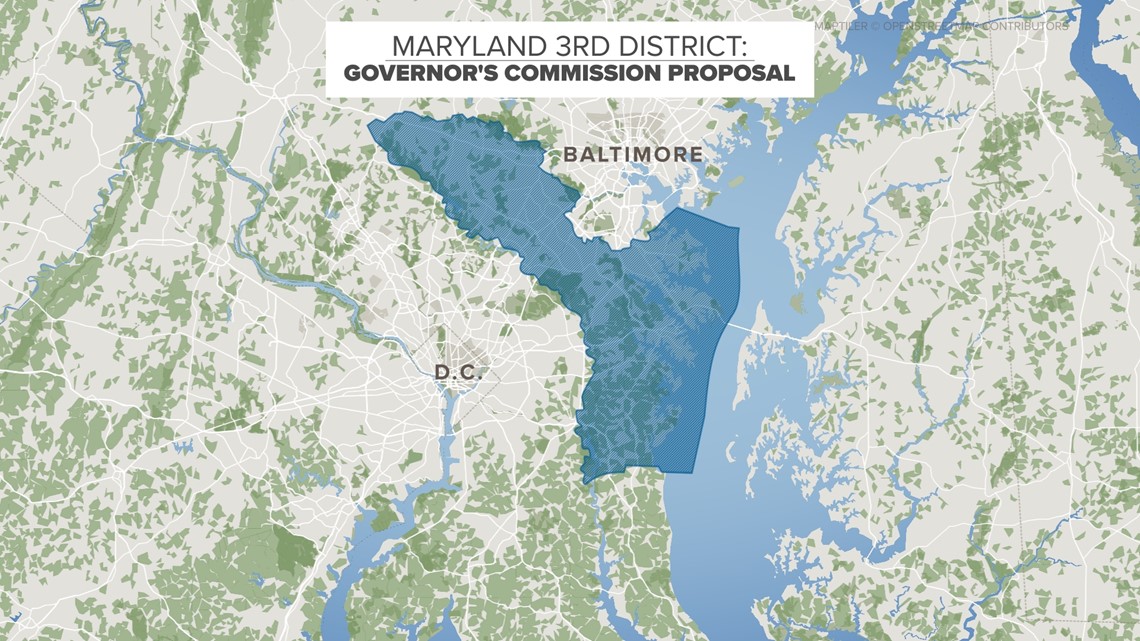 Bethesda resident Steve Shapiro sued Maryland in 2016 alleging that gerrymandering hurt the interests of voters like himself.
The case went to the US Supreme Court, which ruled federal courts should not get involved.
Shapiro predicts that means the gerrymandering will continue in Maryland.