UPPER MARLBORO, Md. — The family of murdered pro basketball prospect Lamont Adair Jr. criticized Prince George's County Maryland prosecutors Friday for going too lightly on an accused accomplice in Adair's death.
"How am I supposed to fight back when I don't have the justice system on my side," cried Darlene Rainey outside the Prince George's County Courthouse Friday.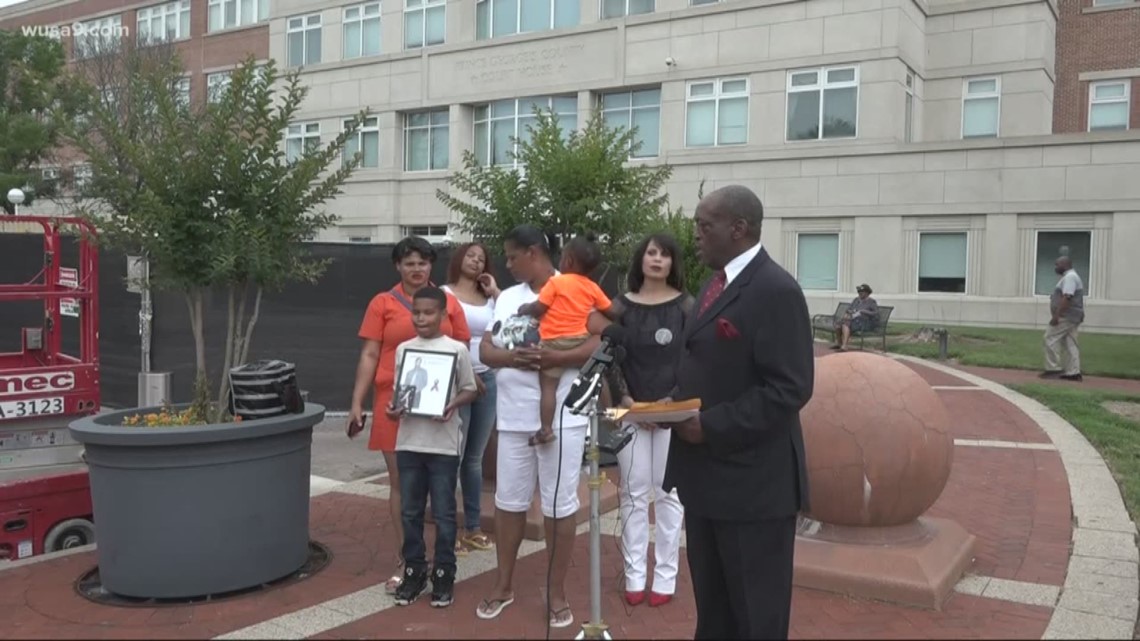 Rainey and other family members and supporters believe prosecutors are preparing to offer a plea agreement to 23-year-old accused accomplice Olajuwan Jackson who is charged with being an "Accessory After the Fact" in Adair's death.
A trial is scheduled in July. Public records do not indicate a plea has been offered.
Prosecutors decline to discuss the facts of the case.
Adair's relatives believe Jackson, who they say goes by the street name "OJ the Shooter," on social media was an active participant in a plan to kill Adair and should have been charged with murder.
"If you're a willing participant in a murder, you should get the same charge as a murderer," said Adair's oldest sister.
According to documents filed in the case, Jackson was behind the wheel of a rented car and helped the accused trigger-man Franklin E. Scott leave the scene after Scott allegedly shot Adair on Grieg Street in Seat Pleasant August 6th 2018.
Investigators have apartment complex surveillance video of the incident, according to court filings.
Franklin Scott is awaiting a trial scheduled for December. He is currently in prison after a conviction for an unrelated crime in another jurisdiction according to court records.
Family members complained that prosecutors will not share information with them.
State's Attorney Aisha Braveboy said the lawyers handling the case have met with family members, or a representative for them, "several" times.
She said she would be "happy" to meet with the family in the future.