GLEN BURNIE, Md. — Maryland could soon join Virginia in passing a law severely limiting the existing hemp industry.
Supporters say these bills protect consumers from unregulated and potentially dangerous products. Opponents believe the restrictions go too far, ending jobs and closing shops.
Current Products including CBD teas, gummies and rubs could soon be illegal if a new Maryland recreational cannabis bill, SB 516, is signed into law.
In order to stay on the market, these products would have to lower the amount of THC per package to below 2.5 milligrams.
THC is the compound that can get you high, but in lower quantity can also be used for pain relief.
"The people who are buying Delta-8 and CBD are the ones who find medical cannabis or recreational cannabis too powerful for them," said Nick Patrick, owner of Embrace CBD, with three Maryland retail stores.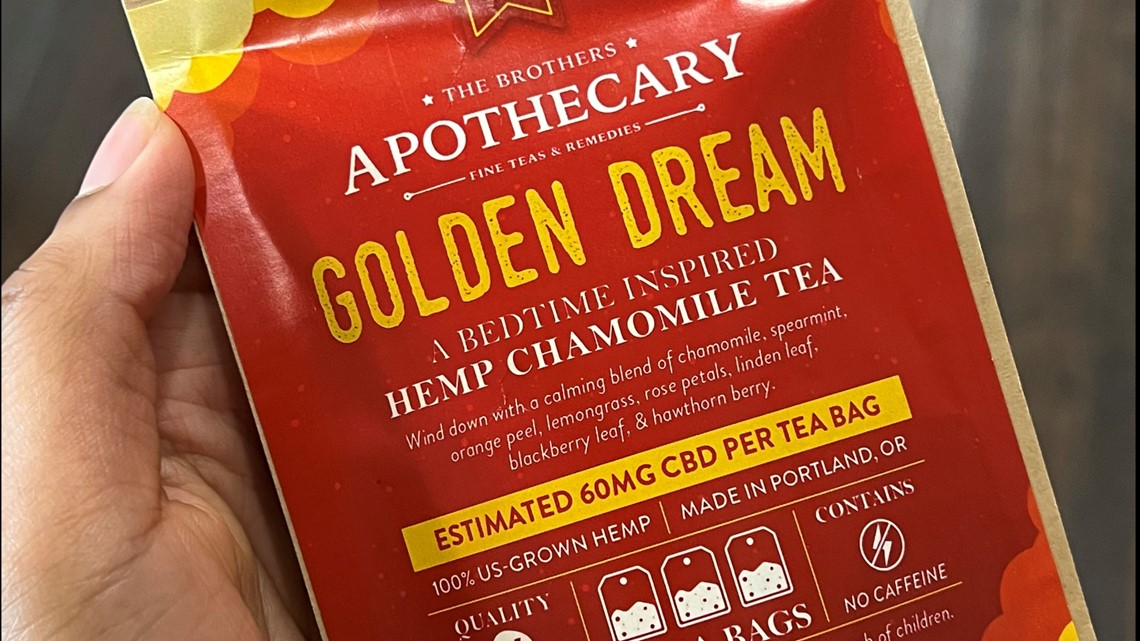 A 2018 federal law allowed hemp to be grown, chemically altered, and turned into products containing THC.
"We're talking about marijuana, which could be like Jack Daniels, and they're criminalizing Michelob Ultra, which really makes no sense there," added Patrick of the Maryland bill.

At the same time in Virginia, lawmakers passed a similar bill that is awaiting Gov. Youngkin's signature.
The Governor's office points to support from the Virginia Sheriff's Association and American Academy of Pediatrics for that bill.
"The Governor has made cracking down on dangerous THC intoxicants, including those synthesized from hemp, a priority to protect public safety. The conference report for HB2294 and SB903 does that. The final text of the bill is in review and the Administration is meeting with stakeholders. The governor looks forward to the enhanced enforcement this will bring to keep dangerous intoxicants off the shelves and away from Virginia children," said spokesperson Macaulay Porter.
Analyst Beau Whitney says he's done the first economic impact report of Virginia's hemp industry to show how many jobs may be on the line in the commonwealth.
"Even without gas stations and grocery stores selling hemp based cannabinoids, there were sales projections of over $560 million of CBD and converted cannabinoids alone," said Whitney. "The industry employs just at the retail level, over 4,200 employees."
Whitney added, "80% of the respondents said that they'll either go out of business, or they'll leave the state entirely. So that's a significant loss for Virginia, because it would close essentially 371 businesses, and then force another 64 out of the state. What they do is they take their wages, they take their economic benefits along with them. That would be a pretty significant hit to the Virginia economy to the point where the, the unemployment rate would go up from 3%, that the rate was in December, and it would raise it a full tenth of a percent. So it would go from 3% unemployment rate to 3.1%."

Virginia hemp growers and retailers tell us they are looking to leave the state if the restrictions become law. Whitney says Maryland could face a similar impact if the hemp bill passes as currently written.
Bill Co-Sponsor, Maryland State Senator Antonio Hayes, says of all THC products, "These things in many ways are intoxicating. It's up to us to have a framework to protect the public. I don't think we've reached a final decision on what that looks like. As written, it is not the final work product. I think there will be some concessions made, but will will focus on strict limits on packaging."

Hemp farmers and retailers say they want to be regulated, but not lumped in with more potent products.
Patrick said, "One of the things that really like makes my blood boil is when I go to some of these gas stations and I see something that looks like a bag of Skittles or a Nerds rope or, you know, a bag of Doritos or Cheetos that have like Tony the Tiger on them. I want that stopped. We've wanted that stopped for quite some time. And this isn't the first time that the hemp industry has asked to be regulated. We've been asking since 2019, when these products started becoming widely available, because we saw there was a lack of regulation in these products."