WASHINGTON — A man who called police on two groups of black women at a Maryland swimming pool is facing disorderly conduct charges.
Nick Starr-Street, who lives with autism, was recorded calling police on the women on July 22 and July 23 for have glass bottles at the pool at the the Edition Apartments in Hyattsville.
The women believed they were racially profiled, but Starr-Street told WUSA9 that race didn't play a factor during the encounters.
Starr-Street said his autism diagnosis was the reason his reaction was escalated to dialing 9-1-1.
"I'm autistic," Star-Street said. "I just see right and wrong. I don't see race. I don't see gender. I don't see color. I don't see any of that."
"People with autism tend to be more all-or-nothing than most people: something is either absolutely not interesting or absolutely fascinating," the website said.
The website also explained that some people with autism "do tend to think in fewer shades of grey."
While officers with the Hyattsville Police Department chose not to arrest anyone over the weekend, Starr-Street and one of the women involved both independently filed charges against each other.
On Sunday, Gaëlle Claude posted a video on Twitter that showed Starr-Street following her and a friend while on the phone with 9-1-1.
Her caption read, "This white man literally stalked us from his apartment for da** near a mile just cause we were at the pool drinking wine and taking pictures. Called the police and all ... I cannot make this up."
As he approached the women, the women say in the video, "This is too much. Please get that camera out of my face."
Starr-Street said one of the women assaulted him by knocking the phone out of his hand and bruised his chest.
He said that he was only following the women because they were trying to leave before police could arrive.
Claude filed disorderly conduct charges against Starr-Street, which are expected to be heard in court August 15.
A peace order was also filed against Starr-Street, which demands he stay away from The Edition Apartments, where he is a resident.
WUSA9 learned Starr-Street and his husband will no longer live at the property where the encounters took place by next month.
A spokesperson with The Edition Apartments issued the following statement:
"Since the disturbing events that occurred over the weekend at The Edition's pool, our staff and attorneys have worked tirelessly to find a solution that will protect our residents from harassment and is in compliance with Maryland law.
After an exhaustive look at the various options, we can now officially announce that the residents in question will no longer be members of The Edition's community as of Monday, July 1, 2019. The Edition was not complicit in these events, and it was imperative to us that immediate action was taken to maintain the safety and well-being of our residents and guests, which continues to be our main priority."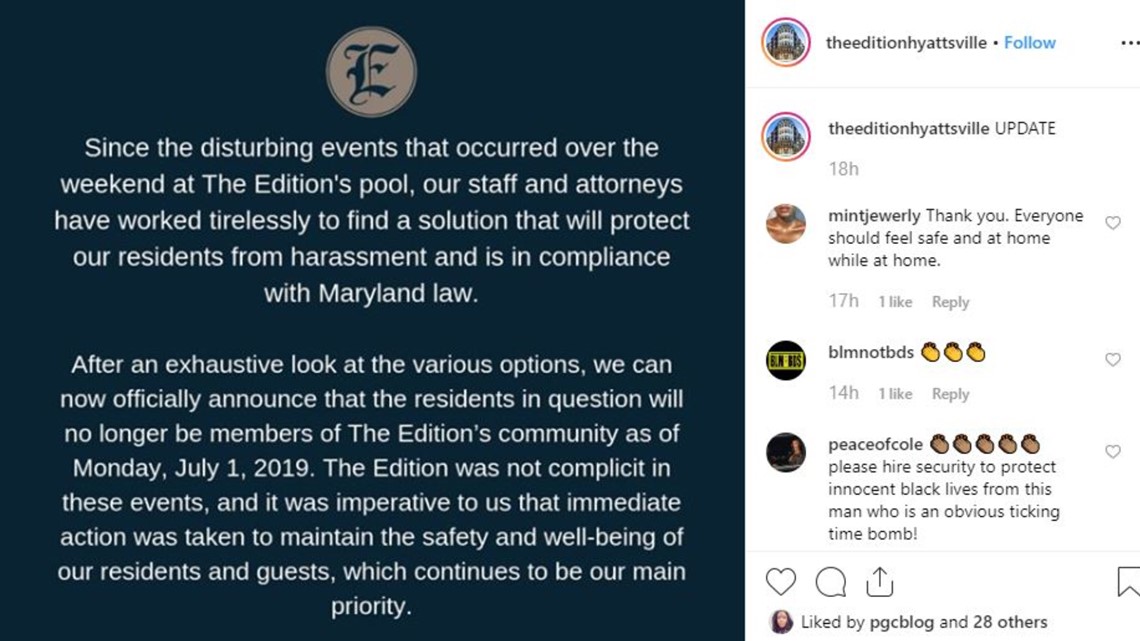 Starr-Street declined to comment on the apartment complex's decision under advisement from his attorney.
He filed second degree assault charges against Claude after he said she bruised his chest while knocking the phone out of his hand Sunday.
Starr-Street said he received harassment, vandalism to his apartment door, and received death threats after videos of the encounters went viral.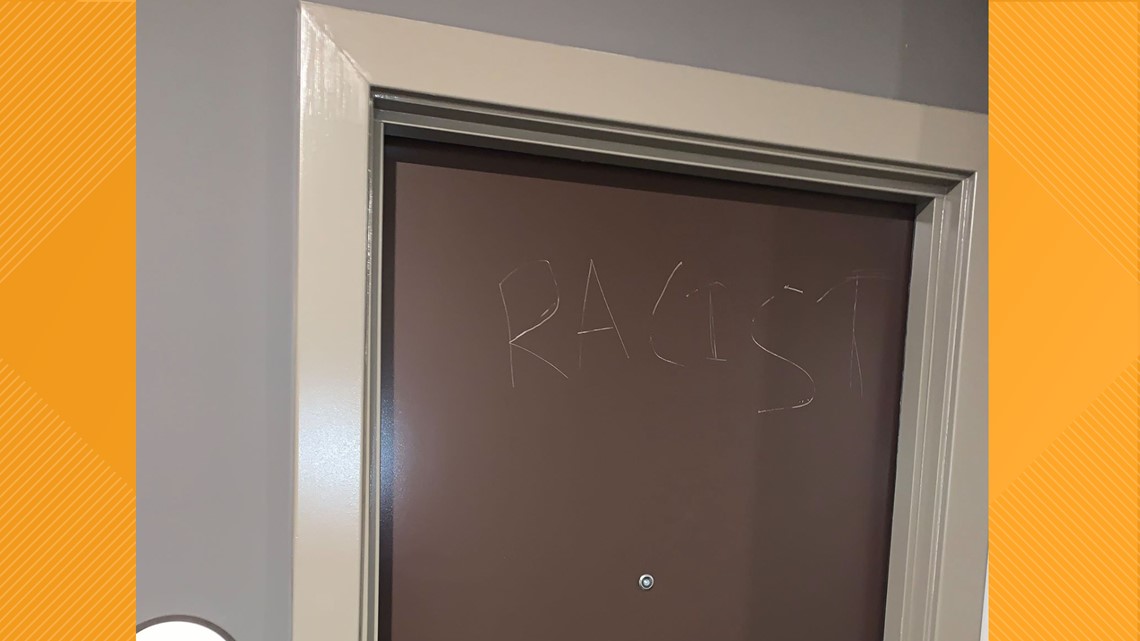 This is a developing story. Check back for updates.