WASHINGTON — A multi-level house fire broke out in Frederick Sunday afternoon, causing severe structural damage.
Frederick County Fire and Rescue Services said the fire broke out at a house at the 7000 block of Banner Road around 3:34 p.m. Fire officials said they had to bring in multiple water tankers to eliminate the flames, as the house was in a rural area by the Sugarloaf Mountains with no nearby fire hydrants.
Both Montgomery County Fire and Loudoun Fire went to assist Frederick County in battling the flames, and Red Cross were also requested.
No injuries have been reported and officials said that all occupants inside the house were out by the time emergency services arrived. It is not yet known what caused the fire to break out.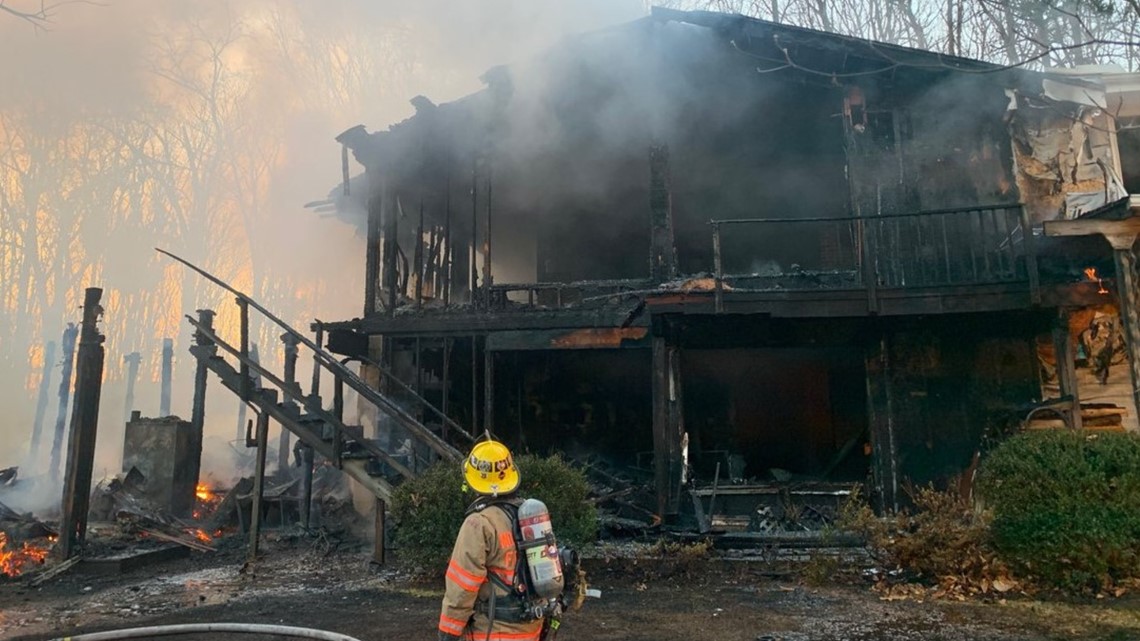 The fire happened on the same day as a 2-alarm fire in Northeast that sent three firefighters and two residents to the hospital.
According to fire officials, there were several residents with mobility issues that needed assistance at the Fort Lincoln Senior Citizen's Apartments from the Sunday morning fire. Officials said the majority of residents are elderly, have breathing or walking problems, and believe the fire broke out on the second floor of the complex.