ELLICOTT CITY, Md. -- Nearly 10 inches of rain fell in Ellicott City, Maryland and caused severe damage to several residents' homes and businesses.
RELATED: 'Devastating, dangerous' | Ellicott City's Main Street hit with flooding again
The city has spent the last two years rebuilding after flash flooding hit the area in July 2016. Because the city is located next to the Patapsco River and other nearby rivers, plus being in a valley, makes it especially vulnerable to catastrophic flash floods.
If you'd like to help residents affected by the storm, you can click here for money donations.
For those who are interested in volunteering, visit the Howard County Disaster Recovery website.
PHOTOS: Significant Ellicott City flooding over Memorial Day weekend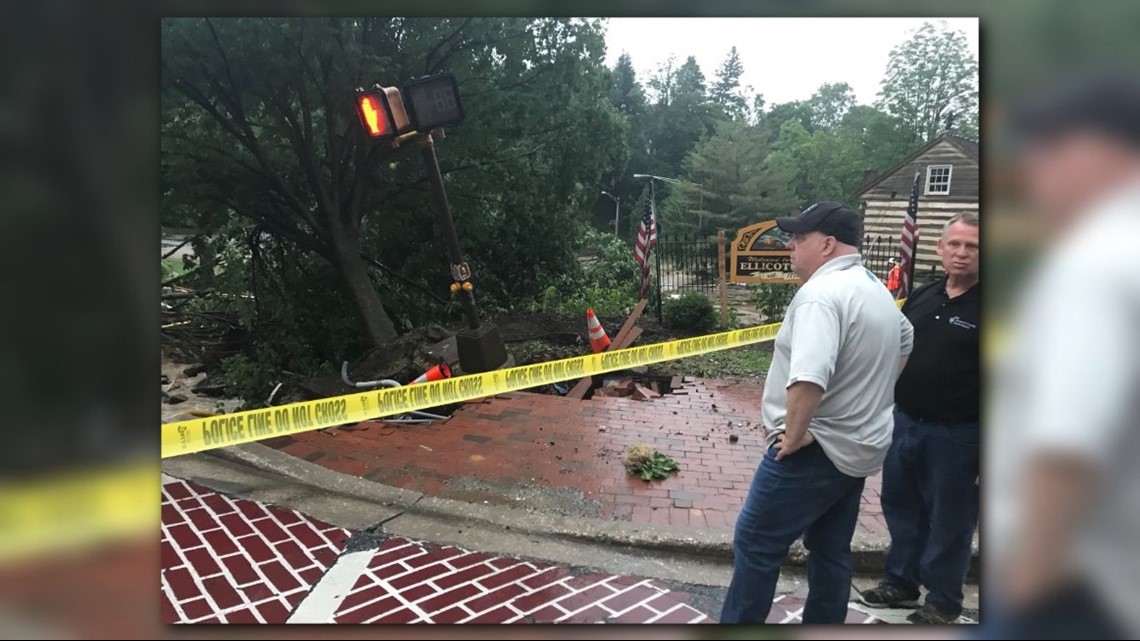 WUSA9's Impact team is here to help the community come together to solve problems, and right now the flood victims in Ellicott City need our help.
You can drop off donations until Friday, June 1 at the Howard County Food Bank located at 9385 Gerwig Lane J in Columbia, Md. from 10 a.m. to 4 p.m.
Organizers say they really need bottled water, cleaning supplies like rubber gloves and disinfecting wipes as well as flash lights. You can also donate non-perishable food.