CLARKSBURG, Md. — Montgomery County police have arrested five Clarksburg High School students after a handgun and robbery on campus.
A school resource officer, assigned to the Clarksburg High School, was notified around 1 p.m. Monday by an administrator that a 15-year-old student had been a victim of a robbery earlier that day, police said.
The SRO had also received information from a witness that this victim had also brought a gun to the school, according to police.
The SRO found the robbery victim during the school day and found a loaded handgun magazine while searching through the student's backpack, police said. The student admitted to the SRO that he had brought a handgun to school that day, according to police.
Montgomery County investigators said they learned that the victim, who has not yet been identified, brought the gun to school and met with four other people in the bathroom that morning.
At some point during the interaction, the four suspects stole the handgun and the victim's wallet and cash, police said.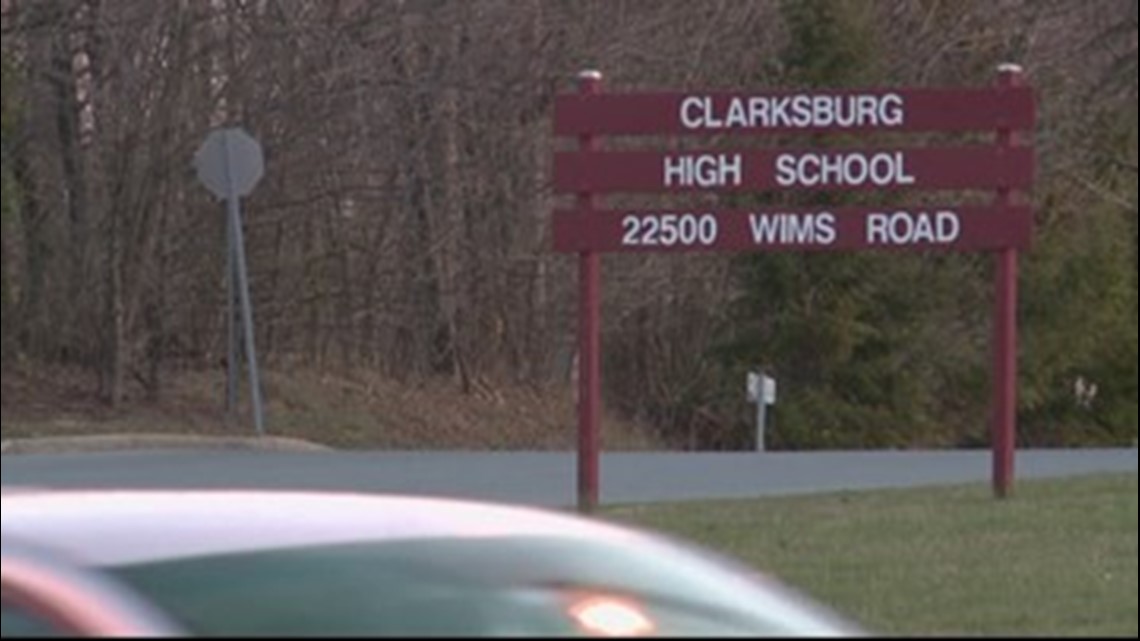 Police said they arrested Tyson Brown, 16, of Clarksburg, Md.; Justin Ferguson, 18, of Gaithersburg, Md.; along with two 15-year-old boys and a 16-year-old boy -- only identified as juveniles, police said.
It is unclear if the victim was one of the five arrested. However, police said the juvenile who brought the weapon to school was among those arrested.
A letter was sent home to parents by school officials acknowledging the incident.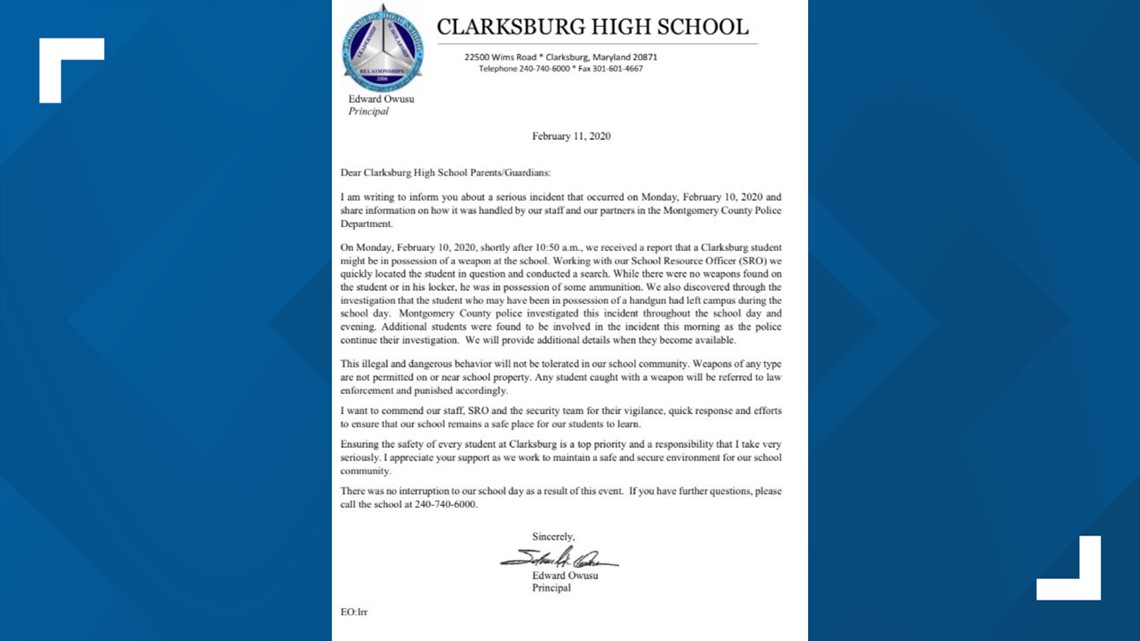 "This illegal and dangerous behavior will not be tolerated in our school community," the letter said. "Weapons of any type are not permitted on or near school property."
Brown and Ferguson were charged as adults for the possession of a handgun, robbery, and conspiracy to commit robbery, police said. The pair was taken to the Central Processing Unit.
Three boys were arrested and charged as juveniles for the possession of a handgun and possession of a deadly weapon on school grounds, police said. They were later released to their parents/guardians.
Police said this is an active and ongoing investigation, as multiple searches have been conducted for the handgun. The handgun, according to police, has not been recovered.
Anyone with information on the incident is asked to call the 5th District Investigative Section at 240-773-5770.