LANCASTER, S.C. — Two people have died and eight others were shot during a shooting at a crowded night club in Lancaster, South Carolina, according to the sheriff's office. An additional person was injured in the incident but was not shot.
"This was a violent incident of huge magnitude that was witnessed by lots of people," said Lancaster County Sheriff Barry Faile"
Around 2:45 a.m., shots were fired inside Ole Skool Sports Bar & Grill, officials said. Investigators believe the shooting happened because of a long-standing disagreement between individuals.
"I don't think most of these people were intended victims," Faile said. "A lot of them were at the wrong place at the wrong time."
Investigators have determined a person of interest but have not yet announced any arrests.
"We need to talk with everybody who was at the club when the shooting happened, and I encourage those witnesses to contact us immediately so those responsible for these deaths and injuries can be taken into custody," Faile said.
The two individuals who died have been identified as 39-year-old Henry Lee Colvin, from Rock Hill, SC, and 38-year-old Aaron Harris from Kershaw, SC.
A total of eight others were shot and hospitalized. Four were flown to Atrium Health's Carolina Medical Center in Charlotte for continued treatement
An eleventh victim was previously treated and released after falling while running from the club.
"This event is very tragic and will affect all involved, for years to come," said Lancaster Count Coroner Karla Deese. "The sheer magnitude of injury is like none I have seen in my 14 years with the Coroner's Office"
Investigators have obtained search warrants for the club and any vehicles in the parking lot.
The Lancaster County Sheriff's Office says they are only looking for one shooting suspect at this time.
Investigators continue to interview witnesses but have not located the suspect at this time. Neighbors tell NBC Charlotte they hope an arrest is made soon.
"I've been praying that they do," said a neighbor who asked her face not be shown, later adding, "He had killed two people and it happened right up the road from us, yeah that was very scary," the neighbor said.
10 shot at South Carolina nightclub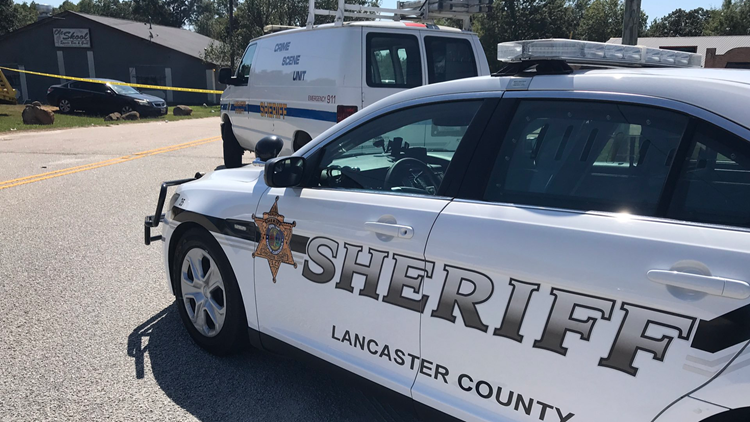 According to the Lancaster County Sheriff's Office, the deadly shooting over the weekend was one of two shooting calls they received at the bar this year. However, the neighbor said she has had no trouble with the bar.
"We had never had any problem with Ole Skool, we hear music playing, but never heard anything happening up there like that," she said.
The club is located at 1384 Old Charlotte Road in the Twin Pines area of Lancaster. Lancaster is about 45 miles south of Charlotte, North Carolina.
The Lancaster Police Department and the South Carolina State Law Enforcement Division is assisting with the investigation.
Anyone with information about this or any other case should call the Lancaster County Sheriff's Office at 803-283-3388 or contact Midlands Crimestoppers in one of the following ways: dial 888-CRIME-SC (888-274-6372), log onto www.midlandscrimestoppers.com and click on the "Submit a Tip" tab.
More crime stories from wcnc.com: